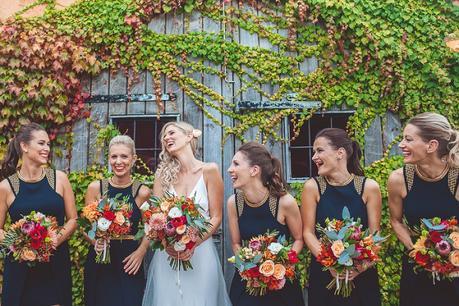 Oh la la today's wedding is a STUNNER. As soon as I saw the Sass & Bide bridesmaid dresses I knew it was going to be one stylish shindig. And well any wedding situated on the wonderful Waiheke Island with the talented JESSICA PHOTOGRAPHY behind the lens is going to be ridiculously beautiful! A big congrats to gorgeous couple Karla & Duncan and a massive thank you to Jessica Photography for sharing this fab wedding with us! Enjoy xox
Photographer Jessica Photography | Wedding Venue ' The Venue' Onetangi Beach, Waiheke Island | Flowers Wildflower | Hair & Makeup Kate Smith | Cake Tiers of cheese ( Meyer, Whitestone) | Bride's Dress A La Robe | Bridesmaid Dresses Sass & Bide
Well it's a bit of a love story. I met Duncan in Aug 2011 in a little Irish pub in Bordeaux, France, where he was living and I was travelling with girlfriends for the weekend. We were both there to watch an All Blacks game and despite the 42degree heat, we bonded over a few cold beers. We spent the rest of the weekend together, and a couple more before I returned to work in Australia and he stayed in France. We kept in contact via skype and 6months later we both returned to Auckland for xmas. Duncan then decided I was too good to let go (that's my version anyway) he flew back to France, packed up his life and moved home. And the rest is history!
3 words to describe your wedding style?
Rustic, pacific, glam!
What were your save and splurge items:
Splurge: Definitely the Bridesmaid dresses! They looked incredible and I was actually a little jealous that I didn't get to wear one!
Save: With such a large bridal party we knew it was never going to be cheap, so the boys got the raw end of the deal and got their groomsmen's attire online. Most of it fitted well, however I decided to buy my wedding dress online, and not surprisingly it didn't work out.
I tried too, and luckily had heaps of help from family and friends. I never thought that I would have wedding favours (not an overly traditional bride), but I really enjoyed coming up with the idea and putting the hangover kits together, I think they came in pretty handy the next morning!
The night before the wedding, my 2 brothers went on a night mission to "borrow" ivy from around the neighbourhood. They dressed the pillars with ivy and fairy lights, it looked amazing!
Where did you go for your honeymoon?
It was a surprise!!!!! I found out at the airport when we checked in!!
Romantic as it sounds, it was actually because we couldn't agree on where to go. Duncan and I had different ideas of a honeymoon, he was thinking adventure and activities and I was thinking of the beach and relaxing. So Duncan decided he would organise it himself, and it turned out that I am a very lucky lady as we ended up going to Bali for 8 days and then a shopping stop over in Kuala Lumpur on the way home! Perfect!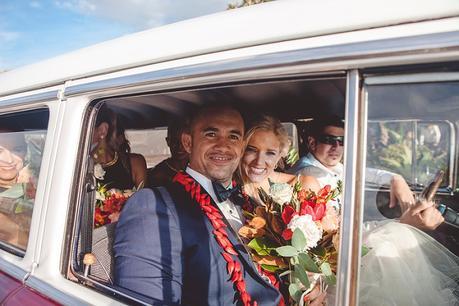 In hindsight is there anything you would have done differently?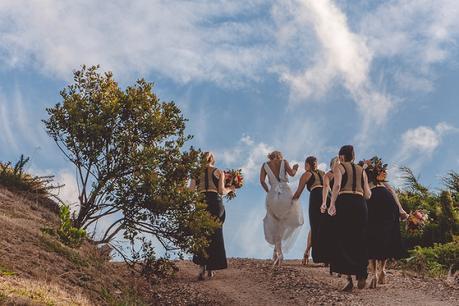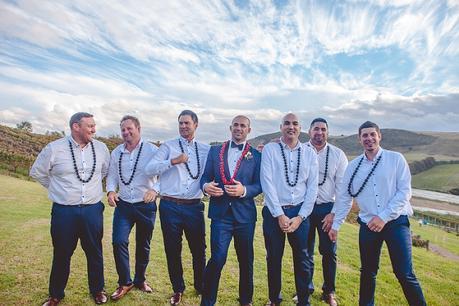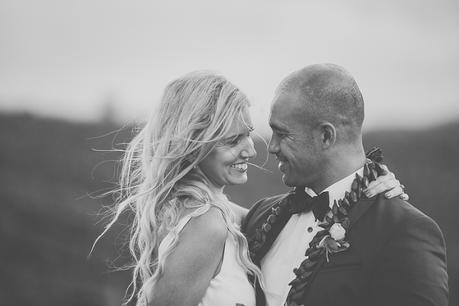 Do you have any tips or tricks for engaged couples?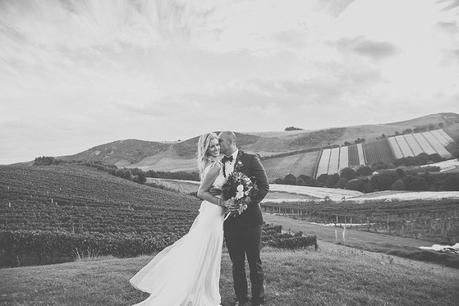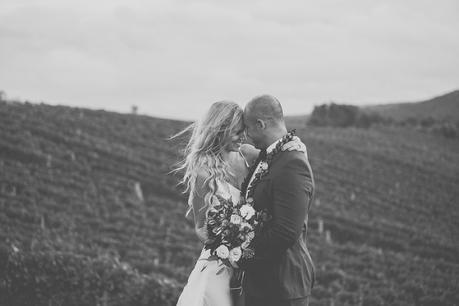 What do you love most about being married?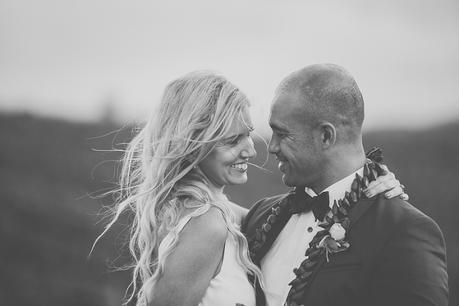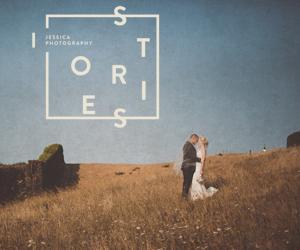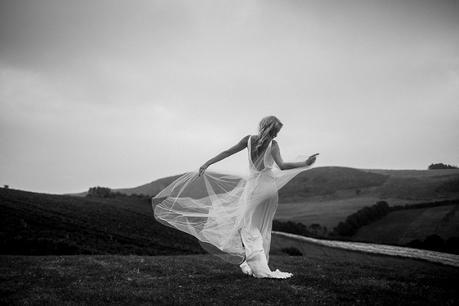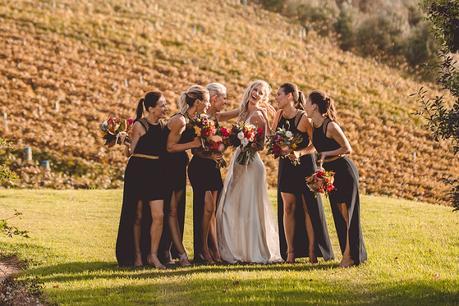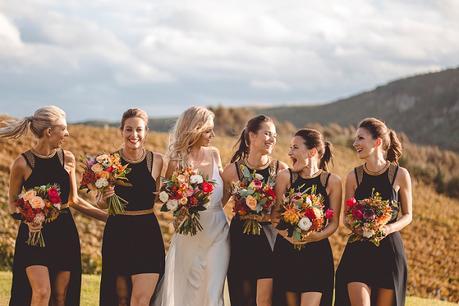 Not really, we had the most incredible day, the perfect wedding, and an epic party, what more could you want?
The only other thing that we would have done if we had a bigger budget was to get a videographer, its amazing how much of the day you forget/don't see as time flies by!
Enjoy being engaged, we had a good 6 months before we even started to think about the wedding and I loved that time, it such an exciting and special time in your life.
Be organised, our day went super smoothly and I think that was mostly due to my nerdy organizational skills!
Having a partner-in-crime, and knowing that they will always be there!
Photographer Jessica Photography | Wedding Venue ' The Venue' Onetangi Beach, Waiheke Island | Flowers Wildflower | Hair & Makeup Kate Smith | Cake Tiers of cheese ( Meyer, Whitestone) | Bride's Dress A La Robe | Bridesmaid Dresses Sass & Bide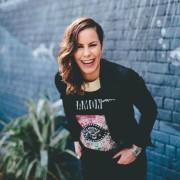 Founder and editor of P&L. Self-proclaimed shoe guru and lover of bogan chic (wtf!) Wife of a butcher, mother of 7 dogs and a cat. Bonkers.