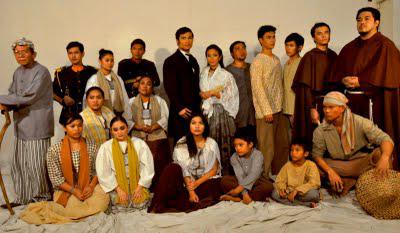 "We are one with the nation in the celebration of the 150th birth anniversary of Dr. Jose Rizal, thus, Gantimpala Theater opens its 34th season with 'Kanser,' the longest running dramatic play based on Rizal's incendiary novel Noli Me Tangere," says artistic director Tony S. Espejo.
The Philstage Natatanging Gawad Buhay awardee adds, "Also, Kapuso stars Jay Gonzaga and Benedict Campos, who respectively play Crisostomo Ibarra and Padre Salvi, share the stage with one of the Kapamilya Pinoy Dream Academy Season 2 top-six scholars Cris Pastor, who portrays Maria Clara. I applaud these showbiz fledglings for their daring and their heart to face the challenges of theater."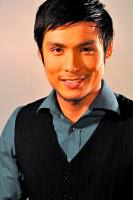 For Gonzaga, (currently in the after noon soap "Sinner or Saint") Ibarra is "A very intelligent man, well-bred, and when he believes in a cause, he puts his heart and soul to it. Doing this iconic role makes me nervous. However, I promise to give it my best and infuse it with certain freshness."
"Ibarra is somewhat of a Superman and his kryptonite is definitely Maria Clara," he adds. "When Ibarra is with his inamorata, Clara becomes the center of his universe."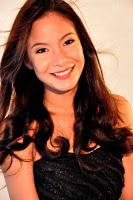 Giving life to Maria Clara is Pastor, who describes her character as "The ideal Filipina. She lives in a time when women face so many restrictions. Despite the fragility she displays, I think she is a woman of strength."
"I am so excited because finally I am going to try something that is out of my comfort zone. Maria Clara is the exact opposite of me, so this is a challenge I know I will conquer," she says. Of her Kapuso co-actors, [they are] "Very good... very patient and gentlemanly. It helps that they are both good-looking, especially my Ibarras, thus it's easier to play coy and sweet."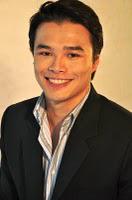 Last seen in the top-rating fantasy drama "Grazilda" as Prince Charming, Campos takes pleasure in being Padre Salvi because "I play contravida here. "Salvi is deceiving, scheming and will do every thing to harvest the most forbidden of fruits, which is Maria Clara. He is twisted, lusting for power and the flesh which he desperately hides under his cloak."
Other cast members are Jojo Riguerra (Crisostomo Ibarra, alternate), Dax Alejandro (Elias), Mayen Estañero (Sisa), Manolet Concepcion (Padre Damaso), Dante Balaois (Filosofo Tacio), Ed Murillo and Joey David (alternately portraying Capitan Tiago), Joey de Guzman (Mang-aawit), Mosang and Wenah Nagales (Doña Victorina), Niesty Lopera (Don Tiburcio), Meldea Flor Formacil (Doña Consolacion), Vangie Inocencio (Tiya Isabel), John Zyke Santos (Basilio), Dainyle Jeremel Orara (Crispin), Abel Napuran (Teniente Guevarra) and Troy de Guzman (Alferez).
"Kanser's" artistic and production team includes Adriana Agcaoili (director), Jheyar Caguimbal (associate director), Jomar Fleras (playwright), Benjie Cayetano (lights designer),Norman Penaflorida (set designer), John Paulo Garcia (production manager) and April Anne Dolot (stage manager).
Performances are slated on July 17, (7 p.m.), Concert at the Park, Open Air Auditorium, Luneta, Manila; July 22, 23 and 24, August 5, 6 and 7 (10 a.m./2 p.m.), AFP Theater, Quezon City; and August 12, 13 and 14 (11 a.m./2 p.m.) Cinema 3, SM Southmall, Las Piñas City.
Gantimpala Theater's "Kanser" is supported by the National Parks Development Committee (NPDC) and Everbilena. For tickets, call the GTF Marketing Office 8995911//8995745 or visit www.gantimpalatheater.multiply.com or www.facebook.com/gantimpala.