For a clearer overview of the Kapoors, view my Kapoor Family Tree.
Ever wondered, how all the Kapoors got their careers started? What the begins of each one were like?
Though you probably all have one, or more, favorite Kapoors, and know all about their careers and private lives, I'm sure there's some stories you haven't heard yet (me neither).
That thought then led me to creating this post, on the filmic origins of the Kapoors (those I could find out about), and here it is.
Prithviraj Kapoor - The Handsome Founder
Finding out anything about Prithviraj's oldest films is very hard - there seems to be no information left whatsoever. His first role, however, seems to be "Be Dhari Talwar" - but I'm not a 100 percent sure, as there really is no information. According to several sources, though, his first big role was in 1930's (some say 1929's) "Cinema Girl". He also played in India's first sound-film, "Alam Ara", from 1931.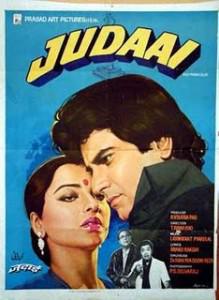 Prithviraj's was later on considered as the founder of the Kapoor family, being the first one of this
khandaar
to pursue acting. His last film was "Judaai" from 1980 - according to IMDB, which is weird, because he died in 1972. However, he was awarded the Dadasaheb Phalke Award for contribution to Indian Cinema, after his death.I haven't seen any of his films yet - but I'm sure I will.
Trilok Kapoor - The Forgotten Brother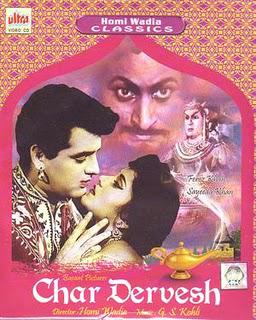 Trilok Kapoor, Prithviraj's brother, made his debut in 1933's Char Dervesh (also known as "Merchant of Arabia")... The film is known by
some
 film fans as a classic - I didn't know it - but Trilok never gained as much recognition and success, as his elder brother. Today, he is very much forgotten by the fan community of Bollywood, even the fans of the real classics, and there's not even a wikipedia-entry on him. We don't even know, when he died.
Trilok's last filmic appearance was in a TV movie called "Akanksha", where he was credited as "Late Trilok Kapoor" - so I think he was already dead by then.R. I. P., man whose films I have not seen.
Raj Kapoor - "The Show Man" AKA The Man Who Was Loved By Everyone
Today, everyone knows Raj Kapoor. For some people, he is the best actor who has ever sat his foot on this earth. I don't know anyone who doesn't like Raj Kapoor. Maybe some people haven't seen any of his films yet, I also watched my first RK film this year (
Anari
), but if they do, they love him.
He was a genius, no doubt. In his first film, he shared the screen with his father Prithviraj. "Inquilab" (1935) is rated high on IMDB, but not much information exists otherwise. Raj, though, was only 11 years old in it, and his first "real" role was in 1943's "Hamari Baat". 
Raj Kapoor also directed 10 films, and gained a good reputation as a director as well.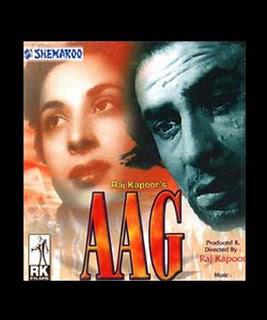 Raj's first work as a director: "Aag" (1948)
In 1984, four years before his dead, he made his last filmic appearance in the TV movie "Kim".  
A little anecdote: When I was in Hamburg in April, buying all those new DVDs, I went to a lot of stores, and in each one, the Indian employees were like "These are Indian DVDs... They're in Hindi...", sounding like "Get outta here, this is for Indians only... bla, bla", but in the last one (also the one where I bought most), there was only one employee, and he was
so
nice. When he asked me, if I'm searching for anything in particular, I said, well... Raj Kapoor? He almost fell off his feet! "Oh my God, you like Raj Kapoor! How cool is that? Wow, you're a real insider..." and on, and on. I think most customers in Hamburg just want to buy some German dubbed kitschy "typical" Bollywood - meaning the "typical" that Western medias made the masses believe that Bollywood is like. 
Shammi Kapoor - The Indian Elvis
Shammi is the smaller brother of Raj Kapoor, and also he has a big fan community. He was especially successful during the 1950s and 1960s, and is still alive today (turning 80 in October, he is one year younger than my grandmother).  Shammi made his debut in 1953, where he starred in 6 (!) films.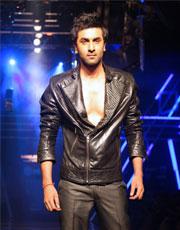 Who will people be starring at - Ranbir or Shammi.... ?
During the 90s, and until now, he mostly appeared in small and rather unsuccessful films, the last time in 2006s "Sandwich" with Govinda, Raveena Tandon and Mahima Chaudhry.But this year, Shammi will be back in a film of one of the latest Kapoor-offsprings, Ranbir Kapoor: the long awaited "Rockstar". It will probably also be the first film I watch of his (speaking of Shammi, not Ranbir).
Urmila Kapoor
never entered the film business, but married.
Shashi Kapoor - The One With the Pardesi Dulhan
Shashi Kapoor, the youngest brother of the Three Incredibles (though, let's not forget the small sister Urmila), has already acted in 168 (!) films - as a comparison: Raj Kapoor (who is dead) only acted in 67 films. Well, not everyone thinks that quality goes over quantity (like I do), but another reason might be that Shashi already appeared in many films as a child star - mainly mythology flicks. The first one was "Meena" from 1944 - and as always, I can't seem to find
anything
about this film.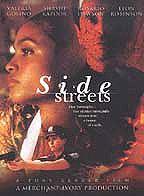 Shashi was also married to British actress Jennifer Kendal, and they appeared in various films together.Today, Shashi Kapoor is 73 years old, and has been "retired" since 1998, when he appeared in the American production "Side Streets", along with some unknown foreign actors and Shabana Azmi.No, I haven't seen any of his films - what did you
think
?
Randhir Kapoor - The Economy Class Son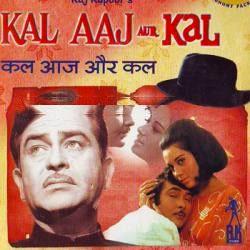 Just like Raj Kapoor himself, Randhir (his eldest son) made his debut in a film with his father, which he also happened to direct. It turned out to be an average success, however, he never came anywhere near the genius-ness of The Show Man. Randhir worked his way through the years, directing and producing a couple of films, but mostly starring as the second lead, without ever reaching the big breakthrough.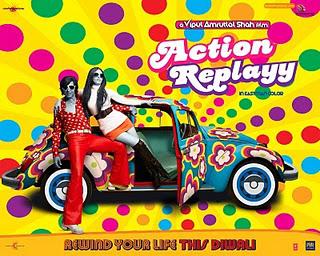 In 2010, Randhir starred in the two comedies "Housefull" and "Action Replayy", of which I have seen the later one, but was
not in the slightest
 impressed by his acting - it was rather embarrassing, actually.He will also appear in two upcoming releases this year.
Ritu Kapoor-Nanda
, daughter of Raj Kapoor, never entered the film business, but is a "
prominent Indian entrepreneur"
according
to wikipedia.
Rishi Kapoor - The One I Don't Really Get the Appeal For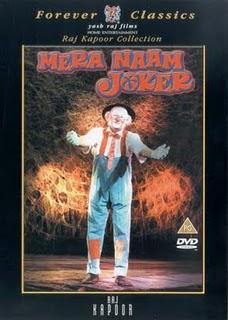 Debuting in a film directed by your father, one of the biggest stars in Bollywood ever, is not a bad thing. Starring as the lead of a major hit of your decade after that, is not bad either - I'm talking of "Bobby", of course. Rishi Kapoor had luck by his side - but also, and I must admit that, talent. Until the 2000s, Rishi did a lot of romantic films after that kick-started career, and especially gained a big female fan community. From then on, and until today, he mainly played side characters as an older man, mostly in successful films like "Hum Tum", "Fanaa", "Luck By Chance" - and even God, in "Thoda Pyaar Thoda Magic" (btw, one of the worst films I've ever seen... and also a flop). Yes, he is a good actor. But. I don't find him sympathetic at - all! Maybe you've heard about that Karan-Johar-conflict, maybe you haven't. Well, Ranbir, Rishi's son, shared his advice on how to keep several girlfriends or affairs at a time, without them finding out - and Rishi really appreciated his sons behavior - and was
FREAKING proud
of that bastard (who though also happens to be a good actor, and, well, young people can be like that - but parents (who are married) should NOT appreciate that!). Rishi even grew very angry, when Ranbir's ex-girlfriend Deepika (whom I seem to like more after watching "Karthik Calling Karthik", btw), said some unpleasant stuff about Rishi's betaa. And that's why I don't like Rishi, Raj's most successful son.
Rajiv Kapoor - The One With The Short Filmography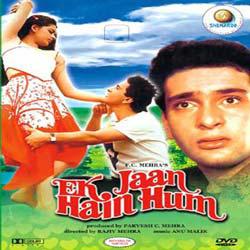 It does look cheesy...
The youngest son of Raj Kapoor, only starred in 14 films, while he directed one and did some other behind-camera work for about 4 films.His debut happened in "Ek Jaan Hain Hum" (1983), a rather unknown, cheesy-looking 80s fillum. I also haven't heard of his other films before, except for his directorial work "Prem Granth" from 1996, which I only heard of because Madhuri Dixit is in it.After completing "Zimmedaar" in 1990, Rajiv Kapoor retired from his work as an... actor.
Rima Kapoor
, the fourth child of Raj Kapoor, also never entered the film industry.
Aditya Raj Kapoor
, son of Shammi Kapoor, worked mainly as a second unit or assistant director, and directed two unsuccessful films in 2007.
Kanchan Kapoor,
daughter of Shammi Kapoor, never entered the film industry.
Kunal Kapoor
-
The One Who Wasn't As Hot As THE Kunal Kapoor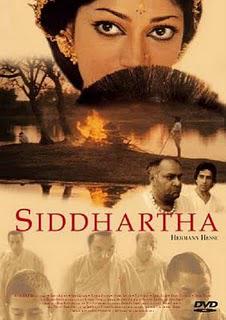 Again, someone who debuted in his father's film - and "Siddhartha" was, if I'm right, quite successful. After acting in some of his father, Shashi's, films, Kunal launched his own company and produced commercials. He only appeared in 8 films.
Karan Kapoor  - The One Who Was Just As Unsuccessful As His Brother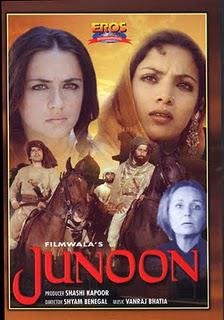 Karan's career was pretty much a copy of his brother Kunal's. He started it in "Junoon", a Shashi-film, and stopped after seven films. He also modeled.
Sanjana Kapoor - The Pioneer Woman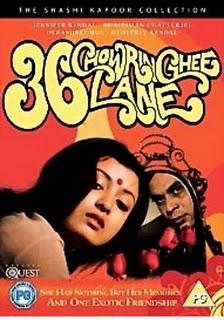 Calling her a pioneer might be a little over-the-top, but Sanjana Kapoor, daughter of Shashi Kapoor, was the first female Kapoor to pursue acting. She started out co-starring her parents Shashi and Jennifer in "36 Chowringhee Lane", and later on also appeared in the acclaimed "Salaam Bombay", after which she though quit acting. She then focussed on theatre, where she had more success.
Karishma Kapoor - The One I've Been Impressed By Lately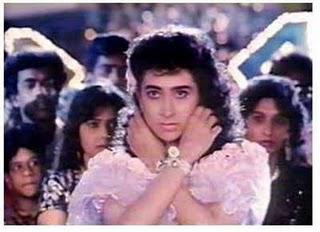 Looking a bit masculin... But this was a dream debut!
Karishma Kapoor, daughter of Randhir Kapoor, made a dream debut in 1991's "Prem Qaidi", and after that became not only the first successful female Kapoor, but even one of the most-loved actresses of a whole decade. 
Before I saw any of her films, I often felt that she looked weird on pictures, and not as sympathetic as her sister Kareena. Kareena is still my favorite, but after having some difficulties with Karishma in among others "Dil To Pagal Hai", "Shakti" and (though she was better in this one) "Raja Hindustani", Karishma came near to blowing me away in "Fiza" (2000). It was the first time that I really could see her great acting skills, and I was very impressed by her performance - especially the well-known crying-scene.
After her career high in the 90s, Karishma slowly vanished during the early 2000's, and only made films every couple years.
Her last appearance was in 2009's "Zamaanat" - a major flop - and she has two (or one?) children today.
Kareena Kapoor - The One I Love, Love, Love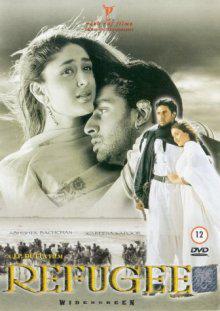 Kareena made her debut along with the offspring of another legend: Amitabh's son Abhishek - completely stealing the show from him. While Abhishek had to struggle
a lot
 to gain recognition, Kareena was almost immediately at the top. However, she had problems proving that she could handle serious roles, after having a lot of success with her "bitch" image, especially after doing "Kabhi Khushi Kabhie Gham". You know that K3G was my first Bollywood film ever, so Kareena has been with me from the very beginning. I've seen almost every film of hers (excluding "Refugee", though), and she really is one of my favorite actresses. I love how she manages roles that are so different from each other, how she is incredibly sympathetic, and how her acting skills improved during the years.
Kareena will appear in various releases this years, many of them long-awaited, such as "Agent Vinod" and "Ra.One".
Nitasha Nanda
, daughter of Ritu Kapoor-Nanda was credited in "Kabhi Khushi Kabhie Gham", as Thanks.
Nikhil Nanda
, son of Ritu Kapoor-Nanda is a business man, and married to Bachchan-daughter Shweta Bachchan-Nanda. 
Riddhima Kapoor
, daughter of Rishi Kapoor and sister of Ranbir Kapoor, is 31 years old and has not entered the film industry.
Ranbir Kapoor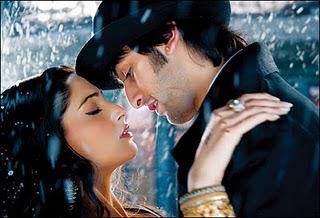 Ranbir Kapoor is the latest offspring of the Kapoor
khandaan
, and the first one that I'm able to really "follow" through his career. His 2007 debut "Saawariya", a Sanjay Leela Bhansali creation, was longly awaited, and extremely pre-hyped... by me. As you all know, I was let down. The film was a failure, also at the box-office. By the way, Ranbir had also appeared in two short films before. After "Saawariya" though, both Ranbir and his co-star Sonam had their feet inside Bollywood, and both of them respectively launched their careers quite successfully. I'm even able to see away from the mentioned KWK-episode (and I wouldn't be able to like Barney from How I Met Your Mother otherwise - the major heart breaker), because I really like Ranbir. 
My favorite film with him until now is "Wake Up Sid". But the best is: I think we haven't seen all of his talent yet.
--------------------------------------------------------------------------
Last but not least, my favorite Kapoor:
My favorite male Kapoor is Raj KapoorMy favorite female Kapoor is Kareena Kapoor

----------------
Thank you for reading,Mette M. K.