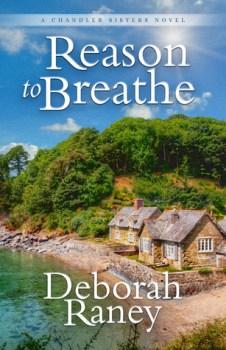 Reason to Breathe by Deborah Raney
Series: ,
Published by Gilead Publishing on October 23, 2018
Genres: Christian, Genres & Styles, Literature & Fiction, Love & Romance
Pages: 352
Format: Paperback
Goodreads
Buy on Amazon



Phylicia thought life was passing her by, but maybe this was love's plan all along. . .

At twenty-nine, Phylicia Chandler put her life on hold to care for her dying mother with her sisters, Joanna and Britt. Now Mom is gone and their father stuns them all by running off with a woman young enough to be their sister. Life is moving forward all around her, but Phylicia feels stuck—until her father's protégé, Quinn Mitchell, presents the sisters with an intriguing business opportunity to purchase a trio of cottages just outside of Langhorne, Missouri. Joanna and Britt are convinced the three of them should launch a vacation rental venture, but Phylicia remains skeptical.

 To complicate matters, Quinn soon finds himself falling hard for Phylicia. But how can he pursue this beautiful, talented woman twelve years his junior when she's still reeling over her father's hasty engagement to a younger woman? Quinn is determined to give Phylicia her happily-ever-after. But first, he must help her come to terms with her discovery of long-held family secrets and persuade her that true love can transcend their differences.

We are excited to introduce Deborah Raney's new series with a blog tour and giveaway for book #1 –Reason to Breathe -hosted by JustRead Tours.
PURCHASE LINKS:    Goodreads | Amazon | B&N | CBD | Book Depository
---
The story line of Reason to Breathe is set in Missouri, and the story is about the lives of three sisters, Phylicia, Phee and Brit.  Readers move through their pain as they lose their mother, and in another way, they lose their father, Turner, as he runs off to Florida, leaving the sisters struggling emotionally. 
Because this is book 1 in the Chandler Sisters series, this book is Phylicia Chandler's story, but I definitely loved the dynamic between all three of the three sisters. I felt that they were thrown into such an uncertain situation, while trying to work through their grief over their mother's death.  The story also weaves hope in and out throughout the story. 
The sisters are very likable and relatable characters, and I was quickly drawn into this story because it felt so honest and real.  As I got to the end, I will admit I was super excited to learn that the other two sisters will also have a story to tell in the next books in the series. 
Ms. Raney is a fantastic author and I've never read a book that she's written that I haven't loved!  Those readers who enjoy inspirational and contemporary romance will definitely want to pick up a copy of Reason to Breathe to read before the second book is released!!
---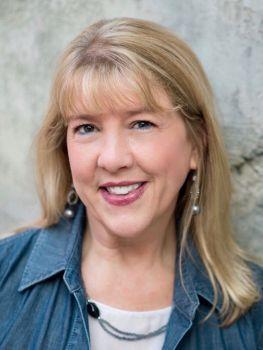 ABOUT THE AUTHOR
DEBORAH RANEY dreamed of writing a book since the summer she read Laura Ingalls Wilder's Little House books and discovered that a Kansas farm girl could, indeed, grow up to be a writer. Her 30-plus books have garnered multiple industry awards including the RITA® Award, HOLT Medallion, National Readers' Choice Award, Carol Award, and have three times been Christy Award finalists. Her first novel, A Vow to Cherish, shed light on the ravages of Alzheimer's disease and inspired the highly acclaimed World Wide Pictures film of the same title. A Vow to Cherish continues to be a tool for Alzheimer's families and caregivers. Deborah is on faculty for several national writers' conferences and serves on the executive board of the 2600-member American Christian Fiction Writers organization. She and her husband, Ken Raney, traded small-town life in Kansas—the setting of many of Deb's novels—for life in the city of Wichita. They often travel to teach at writers conferences across the country and to visit their four children and a growing brood of grandchildren who all live much too far away.
CONNECT WITH DEB: Website | Facebook | Twitter | Pinterest | Instagram
---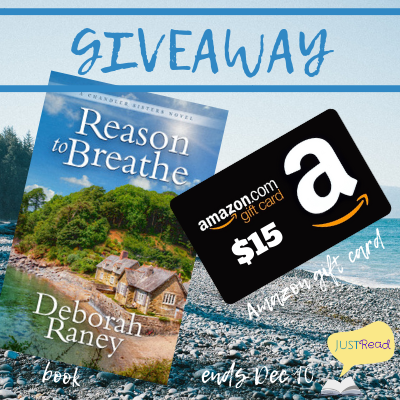 TOUR GIVEAWAY
(1) winner will receive (US only):
a print copy of Reason to Breathe
$15 Amazon gift card
Enter via the Rafflecopter giveaway below. Giveaway will begin at midnight December 3, 2018 and last through 11:59pm December 10, 2018. US only. Winners will be notified within a week of close of the giveaway and given 48 hours to respond or a new winner will be chosen.
Giveaway is subject to the policies found here.
a Rafflecopter giveaway
---
Follow along at JustRead Tours for a full list of stops!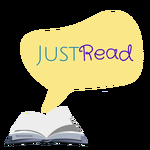 ---
I was provided with a courtesy copy of this book as part of the Just Read Tour in exchange my post. A positive review was not required.

~ ~ ~ ~ ~ ~ ~ ~ ~ ~ ~ ~ ~ ~ ~ ~ ~ ~

It would be great if you would stay connected with me!! You can follow me on Twitter @DebiL1611, like me on Facebook at 2014 and Beyond, circle me on Google+, follow me on Tumblr, Instagram and Bloglovin', subscribe on YouTube, or connect with me on LinkedIn and Pinterest.

Please make sure to visit my homepage and subscribe to my blog for more great posts on running, fitness and lifestyle topics as well as food, product, music and book reviews, and more!