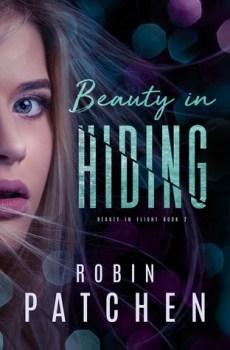 Beauty in Hiding by Robin Patchen
Published by JDO Publishing on March 12, 2019
Genres: Christian, Inspirational, Literature & Fiction, Mystery, Religion, Suspense
Pages: 256
Format: ARC, eBook
Goodreads
Buy on Amazon



Book 2 in the Beauty in Flight series:

Harper's second chance at life will become a second stint in prison if anyone connects her to those two dead men.

Nutfield, New Hampshire, is as good a place as any to hide from the murderer Harper left behind in Maryland. All she has to do is lie low and make enough money to keep herself and Red alive until she can figure out who her enemies are.

Jack Rossi is mystified by his beautiful new tenant and her confused grandfather. Something's not right, but the love he sees between them and the care she takes of the old man convinces Jack they're trustworthy. As drawn as he is to Harper, she's his tenant, so she's off limits.

Derrick, Harper's ex-boyfriend and Red's grandson, needs to find his grandfather and get his hands on the old man's money before Derrick ends up with a bullet in the skull. And when he gets his hands on Harper, she'll be sorry for what she's put him through.

Harper and Jack grow closer, but so do her enemies. If the truth comes out, she may lose her freedom—or her life.

Don't miss Beauty in Hiding, Book 2 in the Beauty in Flight series. Preorder it today.
I had not heard of this author previously but her new series of books sounded very interesting to me, so when I saw a book tour with Just Reads, I signed up for all three books.  You can find my review on book 1, Beauty in Flight, HERE.
Beauty in Hiding is the second book in author Robin Patchen's new series, Beauty in Flight. Today's book releases on March 12, and the third book in the series, Beauty in Battle comes out on April 9, 2019.

Here's your "heads up" warning on this book:  This story jumps in right where book 1 left off.  I personally don't feel that this series consists of stand alone books, so if you haven't read book 1, you'll need to go back and do that since they are definitely a series and need to be read in order.  Each of the books in this series are being released in such speed that the details from book 1 are easily remembered when starting book 2. The details and events that the protagonist, Harper recalls are easy to remember.
As readers know Harper is a relatively new Christian who still struggles with some parts of faith in her life. She has had bad experiences with men and has trouble trusting them.  In fact, the last man she trusted may even cost her her life. 
Hannah thinks she and her gramps, Red, are finally safe in Nutfield, NH.  She got a job to pay their bills and Red can stay in the recreation center during the day, and Jack, their landlord is helping them.  Red's grandson, Derrick, though, has become more desperate. 
Beauty in Hiding is filled with action and suspense with a dash of romance, combined with faith and love of God.  Read the story and enjoy your read, but do be prepared for the "cliffhanger" effect that the truth will finally come out………. in the third book.
---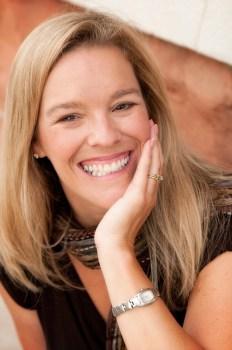 Aside from her family and her Savior, Robin Patchen has two loves—writing and traveling. If she could combine them, she'd spend a lot of time sitting in front of her laptop at sidewalk cafes and ski lodges and beachside burger joints. She'd visit every place in the entire world—twice, if possible—and craft stories and tell people about her Savior. Alas, time is too short and money is too scarce for Ms. Patchen to traipse all over the globe, even if her husband and kids wanted to go with her. So she stays in Oklahoma, shares the Good News when she can, and writes to illustrate the unending grace of God through the power and magic of story.
Connect with Ms. Patchen on social media ~~
WEBSITE  //  FACEBOOK  //  TWITTER //  GOODREADS  //  AMAZON
---
I received an advance digital copy of this book in exchange for my honest review.  The opinions I have expressed are my own and a positive review was not required. I am disclosing this in accordance with the Federal Trade Commission's CFR Title 16, Part 255: "Guides Concerning the Use of Endorsements and Testimonials in Advertising."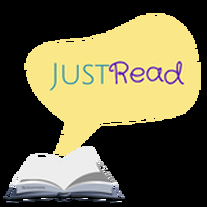 ~ ~ ~ ~ ~ ~ ~ ~ ~ ~ ~ ~ ~ ~ ~ ~ ~ ~

It would be great if you would stay connected with me!! You can follow me on Twitter @DebiL1611, like me on Facebook at 2014 and Beyond, circle me on Google+, follow me on Tumblr, Instagram and Bloglovin', subscribe on YouTube, or connect with me on LinkedIn and Pinterest.

Please make sure to visit my homepage and subscribe to my blog for more great posts on running, fitness and lifestyle topics as well as food, product, music and book reviews, and more!