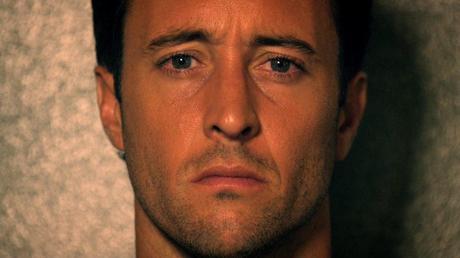 On this week's show we are discussing the final episode of Hawaii Five-0′s first season entitled, Oia'i'o or "Truth."Our special guests are blogger, Wendie Burbridge of the Honolulu Star Advertiser's Pulse Blog, Five-0 Redux and Officer808, blogger for the50Undercover.com blog. Both are friends of the show and were featured here on this blog in our "Hawaiian Bloggers" Series a few months ago. Both have extremely popular and fascinating blogs which give us the kind of insight into Hawaii Five-0 that you will find nowhere else on the the Internet, and I highly recommend you become fans of their sites.Highlights of our 10th show:• 'Danny/Rachel' developments,
• Morality & Truth of our characters
•

 What we think the future holds for our team next season!
  Things you'll hear about in the podcast:
-We need to find or create a Hawaiian word for "Yippee Kai Ay! We got a Second Season!" (I'm not pronouncing it if we do find one!)
-Sand Island is romantic. NOT! Not the first choice for telling someone you love you're gonna have their love child.
-Wo Fat conspiracy theories are floated.
- I come up with a theory for how the writers might get Danny and Rachel outta this mess! (It's my theory and I'm sticking to it!!!)
We get Locations thanks to 3DHawaii.com and Actor Info from Ryan Ozawa'sNonstopHonolulu.com preview for the episode.
We also get a great piece of trivia (again, Thanks to listener, Bill!!!) about one of the character actors in the finale, who is a friend of Scott Caan. He appeared in a play about 9/11 that Scott wrote, and has a connection to one of my favorite character's in "Lost", Mark Pellegrino!
WE NEED MORE LISTENERS! PLEASE SPREAD THE NEWS. TELL YOUR FRIENDS AND OTHER FANS ABOUT OUR PODCAST!  
"Like"
 our Facebook.com/alohavermont page too!
We would greatly appreciate any comments you could leave for our podcast at iTunes. 
I would love to get an idea of what everyone thinks about it and give good recommendations for others who are looking for a podcast of our favorite show! 
Finally, don't forget to leave 

Feedback

 here at our blog and subscribe to it if you haven't already so you will receive updates on all the new podcasts we record during the summer hiatus (aka "hellatus";)  You can also email me at

[email protected]

 or tweet to @Websouffle .
Remember, any feedback you leave enters you into our end-of-the month drawing for a free Hawaii Five-0 Crew T-Shirt provided by HIHOTSPOT.com!
Thank you for listening and ALOHA!