BURST OF HAPPYNESS JUST LIKE HEAVEN HANDMADE FACIAL CLEANSER FOR DRY SKIN
Hey everyone! Yes I am alive and well, I have just been travelling a lot this past month and now I am tired and exhausted. So its taking me a while to get my grove back into blogging. Okay so back to this post I have been digging a lot into hand-made soaps and bath products lately, and my skin is thanking me for it. So today comes the review of a hand made facial cleanser specially formulated for dry skin by Burst of Happyness.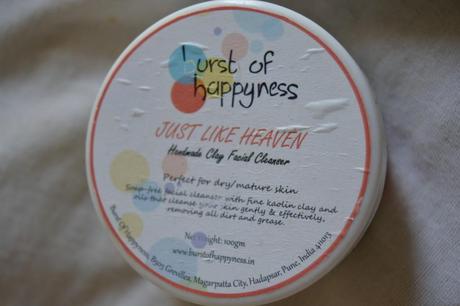 JUST LIKE HEAVEN
Just Like Heaven is a soft exfoliator/facial cleanser made from Kaolin clay, Apricot Kernal oil, Almonds, Avocado oil. What they do?

JUST LIKE HEAVEN
PRICE : Rs. 380/-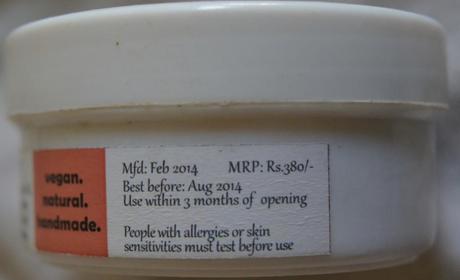 Directions to use: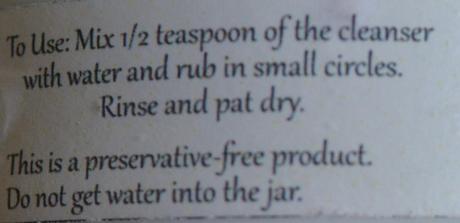 Be mindful of the quantity of water, you dont need too much, just few drops enough to wet the clay cleanser and then mix it into your palms and apply all over your face.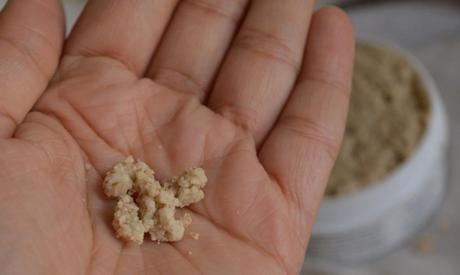 You can feel the almond granules on your face  just keep on massaging your face until the granules gently exfoliate and clean your skin and then wash off with water.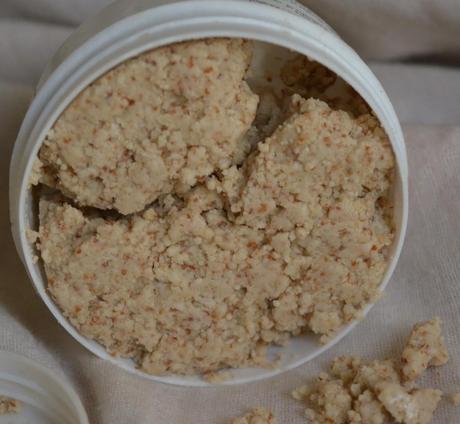 JUST LIKE HEAVEN
My experience:
While washing the face with Just Like Heaven I can feel the exfoliation taking place and its not abrasive on the skin. After washing the face with water I can feel my skin is clean and supple.  In the past month I have traveled with this soap to hot hot climatic condition and also to hot and humid and of-course Pune where it's moderately hot, and I have no complaints. It doesnt overly moisturize the skin where it becomes uncomfortable during summer months. The only point you need to take care is, not to use wet hands while taking out the product, as the product is free from any preservatives , its best not to put water into the container.
 I have reviewed another awesome soap from Burst of Happyness .Click here
 to read more about that. So this little tub of joy is ideal for dry skin. Do give it a try if you have dry skin you will love Just Like Heaven from Burst Of Happyness. Until next time…
You Might Also Like
ORGANIC HARVEST SUNSCREEN SPF 30 REVIEW
H2O PLUS AQUAFIRM WEEKLY ACTIVE FOAM MASK : HYDRATION FOR DRY SKIN
H2O PLUS FACE OASIS HYDRATING TREATMENT : REVIEW
Gentle Exfoliation of Dry Skin – THE BODY SHOP HONEY AND OAT MASK Review
THIS VALENTINES PAMPER YOUR SKIN WITH VICHY
VLCC PEDICURE KIT : AT HOME PEDICURE
THE BODY SHOP COCONUT BEAUTIFYING OIL REVIEW
FOREST ESSENTIALS VITAMIN E BODY BUTTER REVIEW
ORGANIC HARVEST BRANCHES OUT : PRESS RELEASE
Tags:
burst of happyness, hand made soap, just like heaven soap