Hi Huneybees,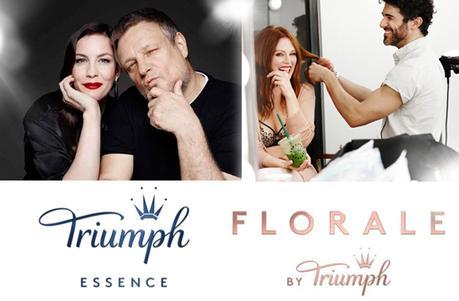 Triumph has recently announced Julianne Moore as the face of its new premium line - Florale by Triumph. Shot by fashion photographer Rankin, the first global campaign from Florale by Triumph draws on the story of the modern woman, celebrating female confidence and timeless style.
Inspired by feminine florals, Florale by Triumph is made up of four lines (Peony Florale, Iris Florale, Wild Rose Florale & Dahlia Florale), each offering a range of fits and styles, from an innovative 4-section underwired bra and a minimiser to a bodysuit and shaping briefs. More about the collection, click here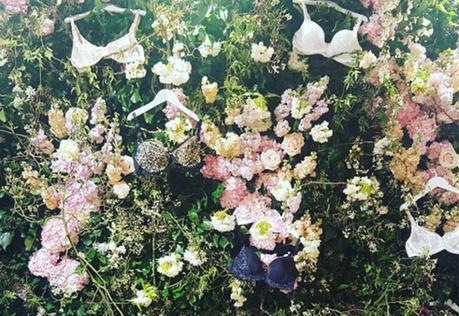 New Florale lines hang on a decorative wall at Triumph's press day.Photo Credits: http://www.lingerieinsight.com

Commenting on the announcement, Julianne Moore said: "Florale by Triumph represents everything I hope for in my style – it is elegant, contemporary, and it makes me feel beautiful.  The collection is stunning and it's a pleasure to be a part of the Triumph family."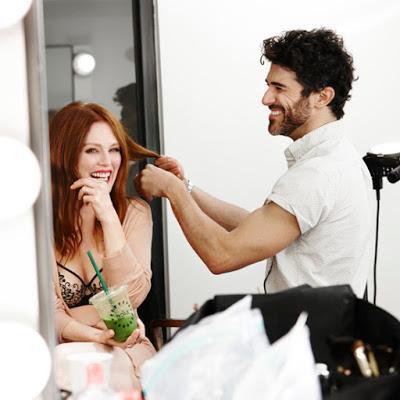 Rankin adds, "Julianne is a dream! She is funny, she is courageous, she is candid, she's totally charismatic. A breath of fresh air. What I love about photographing her is she has this inimitable strength. That is a very rare gift. And it makes my job a real pleasure."
Whilst, Suzanne McKenna, global head of brand at Triumph, added: "After much anticipation, we are proud to introduce Julianne Moore as the face of Florale by Triumph. Julianne is the epitome of a truly sophisticated and stylish modern woman, which makes her the perfect fit for our new collection. 
We are confident that this special partnership will resonate with women across the world, inspiring them to 'Find the One' with Triumph.
"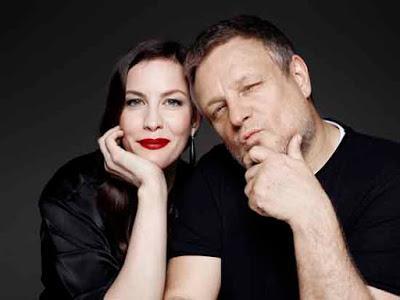 This piece of news follows the announcement that Liv Tyler is fronting a campaign for Triumph Essence's 
global campaign this Autumn Winter 2017Celebrating female sensuality and body confidence, the new campaign is also being photographed by Rankin. Triumph Essence is all about chic, elegant and seductive, offering lingerie that makes a statement and works perfectly with every modern woman's stylish wardrobe. This season the premium line takes on the glamourous theme of 'Opulent Art Nouveau' and features delicate and intimate styles which Liv will showcase, crafted in velvet embellished mesh, Leavers lace and luxurious silk satin.
"I am so honoured to be working with Triumph, a brand I have known and admired for so many years. It has such history! The Triumph Essence collection is really special and has both a playful, feminine and chic style, which I love. I can't wait to see it launch later this year." --- Liv Tyler 
"Liv Tyler encapsulates everything synonymous with Triumph Essence. Beautiful, elegant and exuding female confidence. She truly is a modern woman in every sense, a mother and actress with a fierce sense of femininity that women across the world can relate to. It is her genuine spirit that translates into our new campaign for Triumph Essence and we are thrilled to be working with her." --- Suzanne McKenna, Global Head of Brand, Triumph
The Triumph Essence campaign will be seen in print, online and in retail from October 2017 following the launch of the recent global Triumph brand campaign, 'Find the One for Every You', whilst Florale by Triumph Autumn/Winter collection will be available online and in store from September 2017.
I can't wait to see the full lingerie pieces in display and help myself to some of them. Stay tuned ~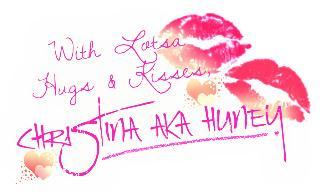 Don't forget to stay tuned to my blog / like my blog's Facebook page / follow me @huney_84 on Twitter & Instagram  for the latest updates!http://www.huneyzworld.blogspot.com