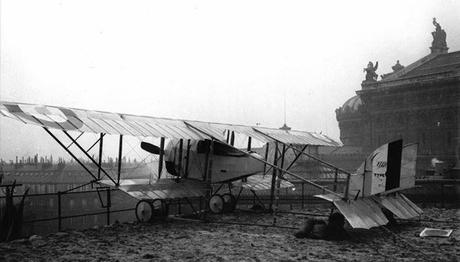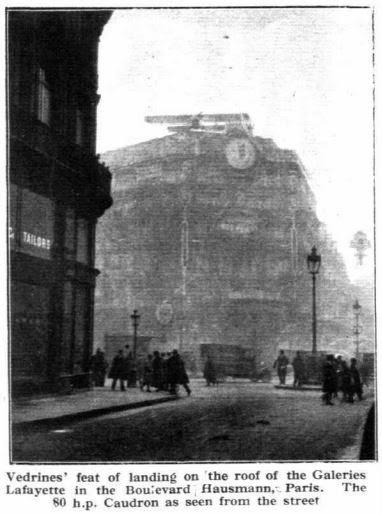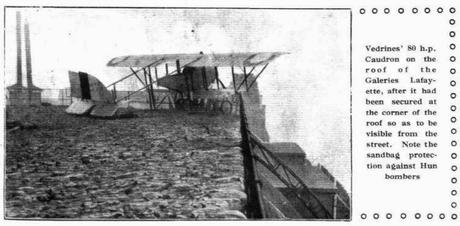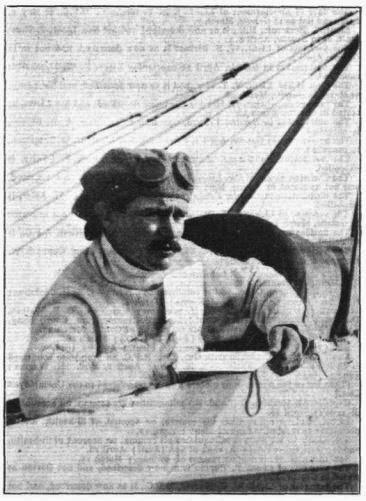 found in http://www.flightglobal.com/pdfarchive/view/1919/1919%20-%200141.html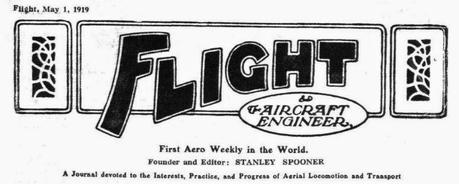 Jules Védrines managed to land his Caudron G3 on a roof the size of a swimming pool ( 28 x 12 metres ).
The Galeries Lafayette put up a 25 000 francs / 1000 pounds challenge in 1912 when they opened for business to dare anyone who would land an airplane on the roof and bring on incredible publicity, as the aircraft would then be unable to take off, it would be a long term landmark and famous site to draw tourists.
Jules Védrines, experienced pilot hero of WW1, accomplished in quickly dropping off and picking up spies, heard of it and decided he could pull it off, on Jan 19th, 1919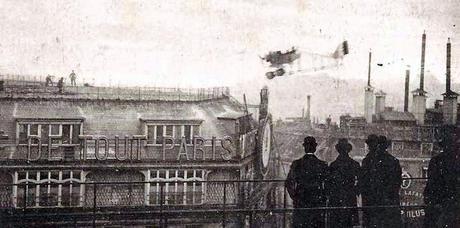 The roof was just thirty yards long and bounded by a three-foot-high balustrade, which added several perilous degrees of steepness to any landing on it. Védrines placed men on the roof to grab the wings of his plane as it came in. The men succeeded in keeping the plane from tumbling off the roof and onto the festive throngs in the Place de l'Opéra below, but only at the cost of directing it into a brick shed housing the store's elevator mechanisms. The plane was smashed to splinters, but Védrine stepped from the wreckage unscathed, like a magician from an amazing trick.
http://parade.com/168457/parade/excerpt-one-summer-by-bill-bryson/
 Indeed, Védrines was fined 6 francs by the police for having flown over Paris, and for landing only thirty meters above the busy streets of Paris, the potentially disastrous challenge was quickly condemned by authorities, forbidding anyone to attempt the feat.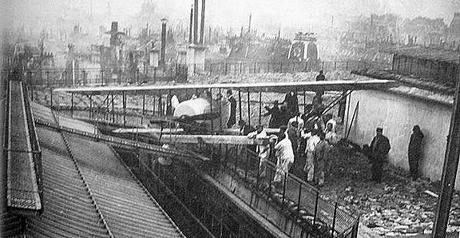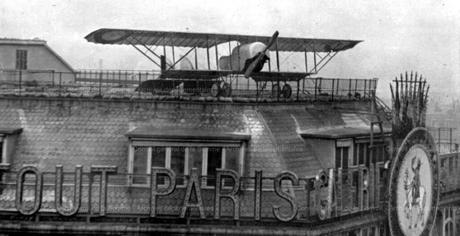 From http://www.messynessychic.com/2013/07/22/the-1930s-rooftop-aviation-school-of-galeries-lafayette-paris/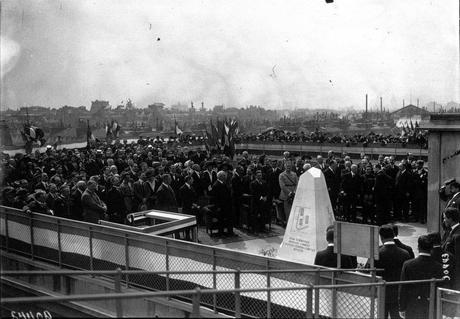 A monument was placed on the roof on June 30, 1921 by Laurent Eynac, Undersecretary of State for aeronautics, to memorialize the event. It was destroyed in WW2, but  re-inaugurated on 8 June 1959.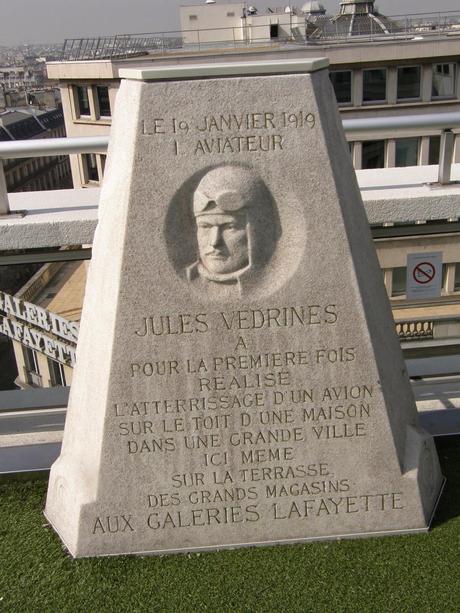 https://viviennemackie.files.wordpress.com/2012/04/p3230010.jpg
http://histaero.blogspot.com/2013/04/atterrissage-aux-galeries-lafayette.html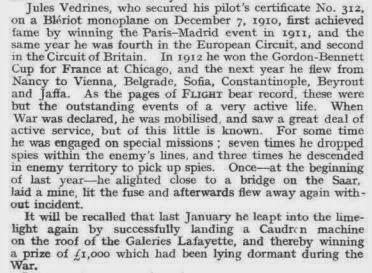 Anne Savelli lecture L'aviateur by Mediapart
on the 20th anniversary of the opening of the dept store, they installed a tourist ride to memorialize the fantastic event: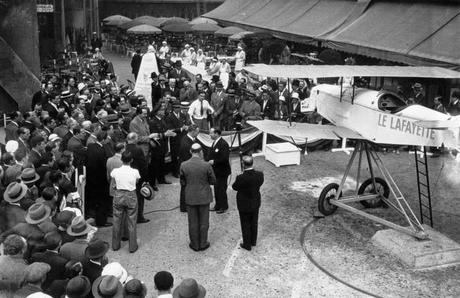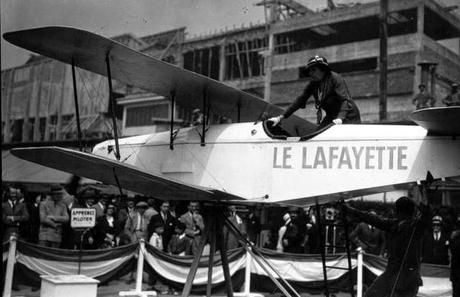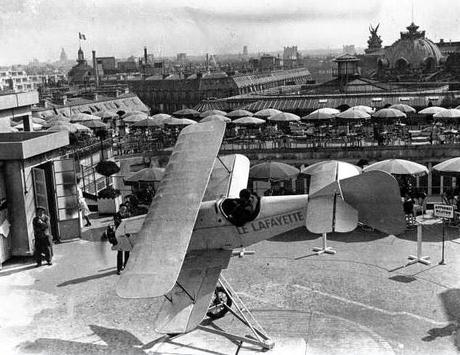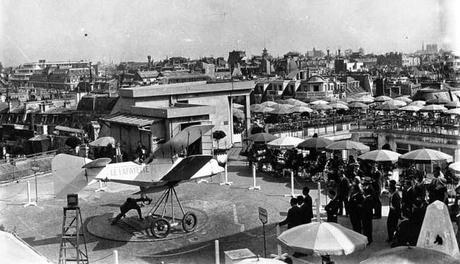 Bottom 4 images were found in the French National library, dated to 1932 and labelled, "École d'aviation sur le toit des Galeries Lafayette"  The Rooftop Aviation School of Galeries Lafayette
http://www.messynessychic.com/2013/07/22/the-1930s-rooftop-aviation-school-of-galeries-lafayette-paris/
a very good bio of Jules is at http://atelier23-imer.overblog.com/bussiere-dunoise-jules-vedrines