Back in September, a federal appeals court struck down as unconstitutional several strict gun registration laws in the nation's capital, but upheld other restrictions aimed at public safety.
The U.S. Court of Appeals for the District of Columbia Circuit ruled 2-1 that the city cannot ban gun owners from registering more than one pistol per month or require owners to re-register a gun every three years. The court also invalidated requirements that owners make a personal appearance to register a gun and pass a test about firearms laws.
But the court upheld other parts of the law, such as requiring that so-called long guns — including rifles and shotguns — be registered along with handguns. The ruling also allows gun owners to be fingerprinted and photographed, pay certain fees and complete a firearms safety training course.
This latest ruling is a good thing for the Second Amendment.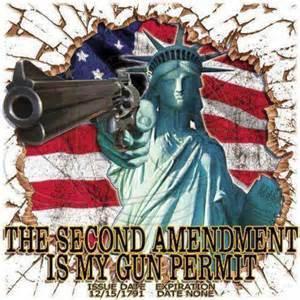 From Fox News: A federal judge in Washington has issued a preliminary injunction that halts enforcement of a provision of the city's strict gun law. The decision conflicts with a previous judge's assessment of the law earlier this year.
The ruling from U.S. District Court Judge Richard Leon on Tuesday clashes with a ruling from U.S. District Court Judge Colleen Kollar-Kotelly, who sided with the city in a separate dispute and declined to issue a preliminary injunction. Opponents have appealed that ruling.
The city's gun law has been the subject of a lengthy legal dispute. Opponents of the law object to a provision that requires people who want to carry a gun in the city to show a "good reason to fear injury" or another "proper reason" to carry the weapon.
DCG