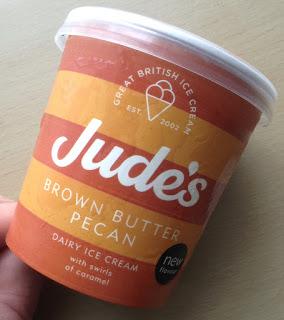 It may nearly be September but all of a sudden the British Summer has finally started...it's been boiling where I am lately so I've been lapping up the ice cream like it's going out of fashion!
One brand I had never tried before is Jude's, and they only came on my snacks radar when One Treat aka Marmey reviewed them recently. The description Brown Butter Pecan with swirls of caramel had me sucked in immediately, this sounded like a heavenly combination.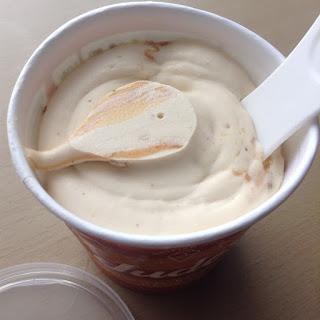 This may be a small tub, but it's a tasty one. It comes with a little spoon so you can eat it straight after buying...how handy! (of course, I always keep cutlery with me wherever I go in case of a snacking opportunity, so I didn't actually need it).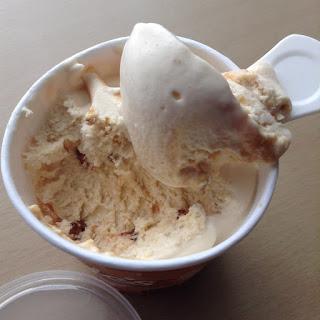 The ice cream is a delightful combination of creamy buttery ice cream, swirls of caramel sauce and pieces of delicious toasted pecans. And it's perfect! In fact I only wish I had a larger tub...so so tasty! The butter flavor is definitely noticeable and works well with all the other elements.
Overall, this a delicious ice cream that's certainly a step above the likes of any supermarket ice cream, and just as good as the big boys Haagen Dazs and Ben and Jerry's. If you love rich ice creams and caramel then this is for you!


8.5 out of 10.