For Halloween, Jordana released some fun, new shades of the Sweet Cream Matte Liquid Lip Colors. I picked up five of them to share with you guys. I have been trying them off and on for the last couple of weeks. I have also tried some of the shades from their main line, and I like those a lot better. These bolder, darker have a few issues. But I also understand that a lot of these colors often do have some problems, regardless of the brand.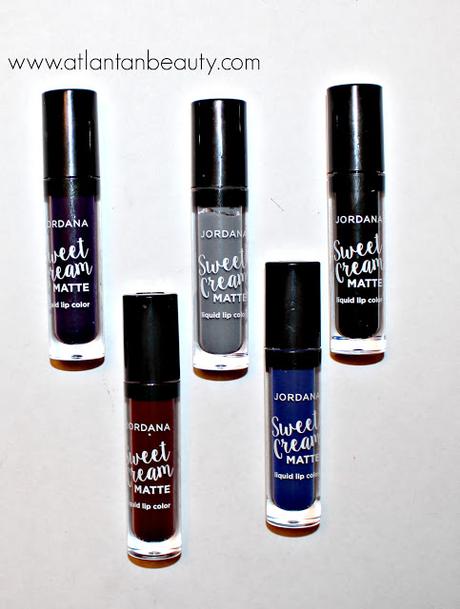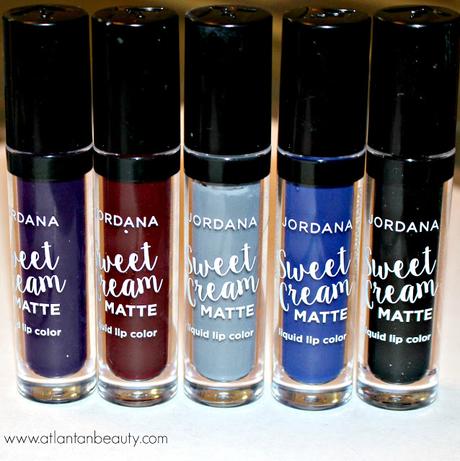 I have five of the shades and there are 8 in the collection.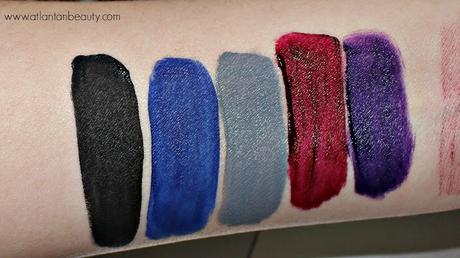 Witchy Night, Fantasy Fairy, Zombie Queen, Vampy Vixen, Enchanted Goddess
Vampy Vixen is one of the most wearable shades of the bunch. Unfortunately, the formula is just bad. It applies horribly. It is very patchy, uneven, and a little goopy. Excuse the analogy, but it reminds me of clotting blood. Which if that was the intention (I mean it is a Halloween collection), that is quite genius. It would be fine for a zombie or vampire costume, but it doesn't look cute for everyday purposes. The shade itself is a lovely, deep blood red. It does feel pretty drying, but once it sets, it is not going anywhere. It was actually quite a challenge to remove it. I don't mind that because I don't have to worry about retouches during the day. I wouldn't recommend layering it. I have found that makes the patchiness even worse.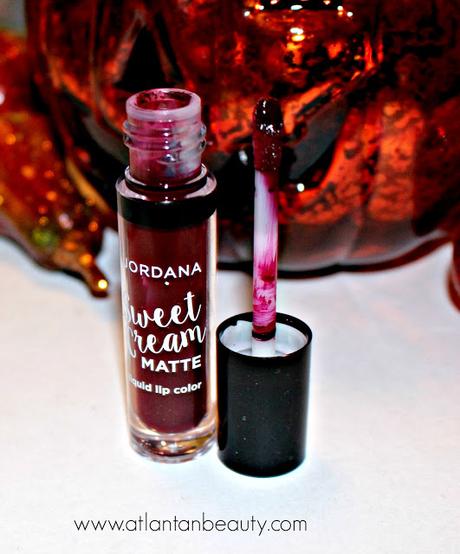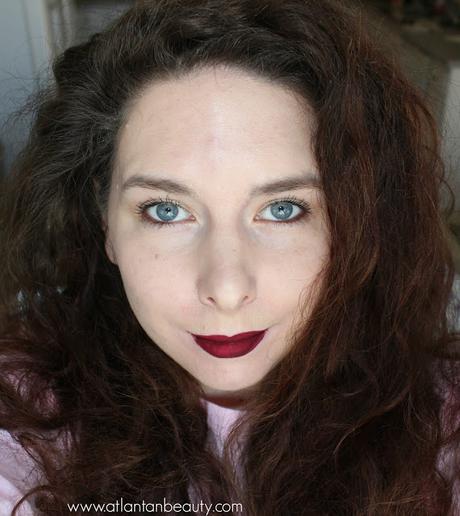 I did find a pretty close dupe for Vampy Vixen. NYX's Liquid Suede Cream Lipstick in Cherry Skies is pretty close in color. Cherry Skies is more red and a little darker. The formula is also different. The NYX Liquid Suede lipsticks do not dry down completely and retain a little bit of shine. They also feel more comfortable, but don't stay on quite as long. The NYX option is also a little more expensive, but you also get more product.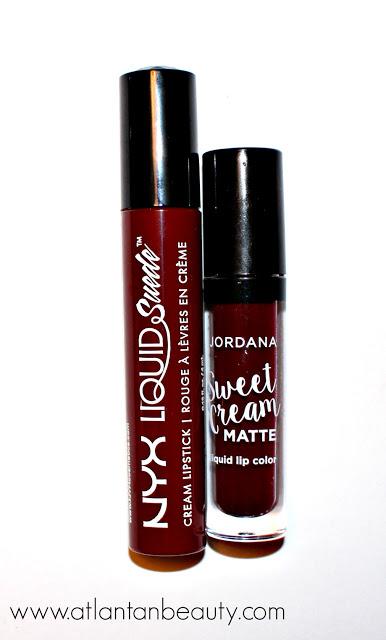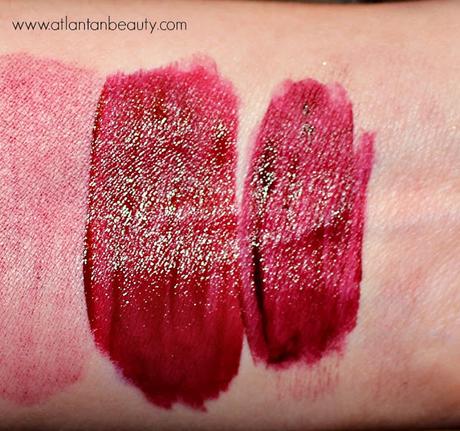 The next shade is Enchanted Goddess, which is a deep indigo. This shade has a lot of the same issues as Vampy Vixen. It isn't quite as patchy or uneven, but it still a problem. Applying a second layer does help a little bit. This shade also feels very drying.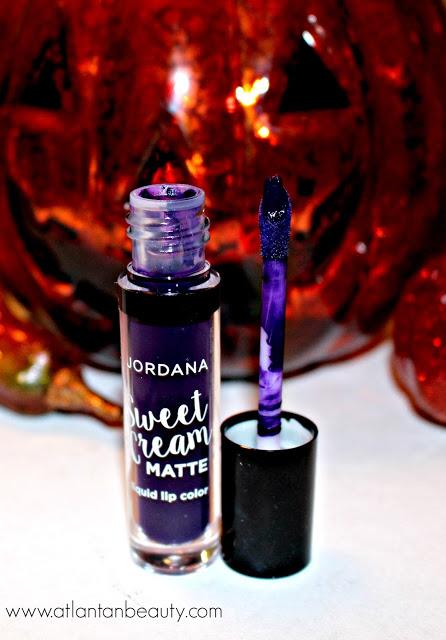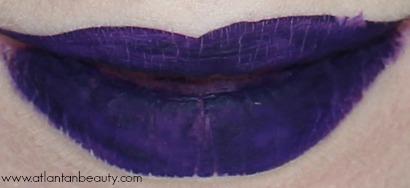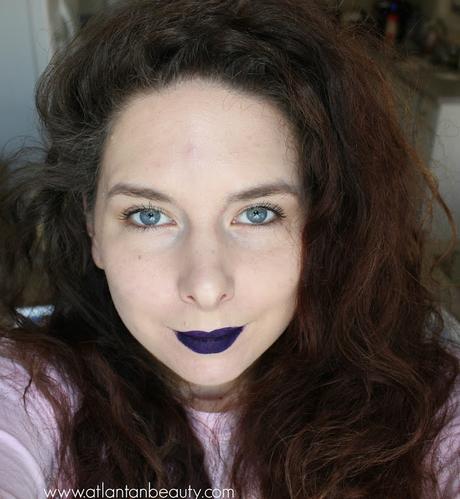 Witchy Night is a gorgeous true matte black. The formula for this shade is actually amazing. I have a few of the permanent shades from this line, and this is more of what I am used to. The pigment and color payoff is fantastic. It isn't patchy or uneven at all. No second layer is needed, and it stays on well without being overly drying. I definitely recommend picking this one up. I was also shocked by how good it looks on.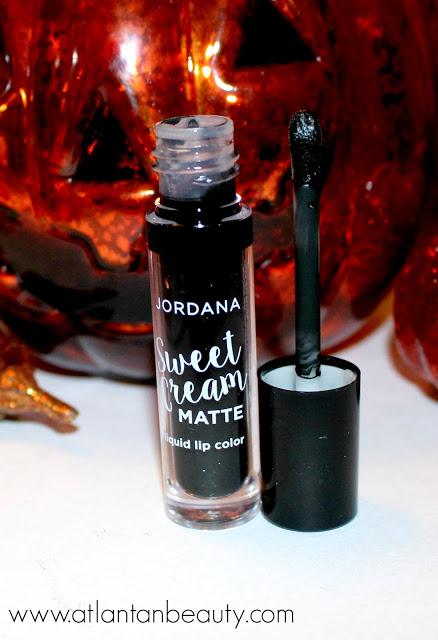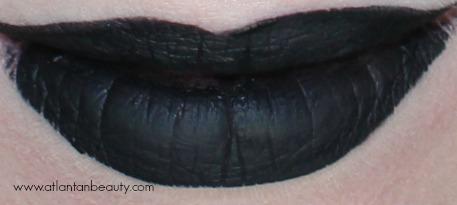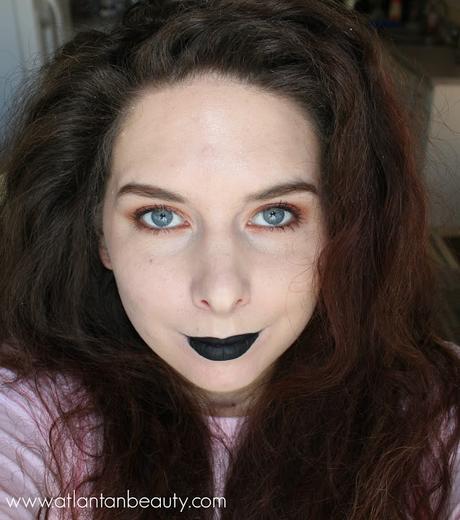 Zombie Queen is a very cool toned light gray. This is a weird and very bold shade, but the formula is also very good. It has great color payoff and it isn't patchy at all. This isn't an easy color to wear, but if you like funky and bold colors, this would be a great one to add to your collection. Again, I was somewhat shocked by how much I like this color. Like Witchy Night, it isn't too drying but still stays on very well.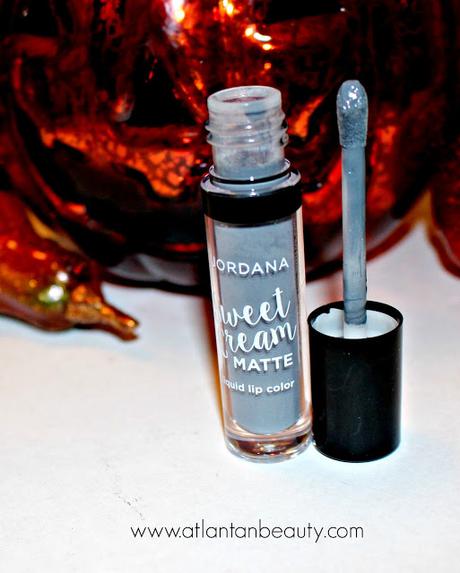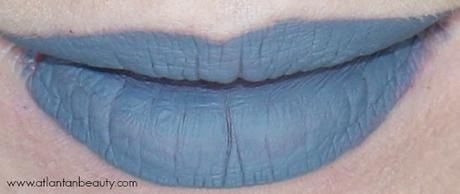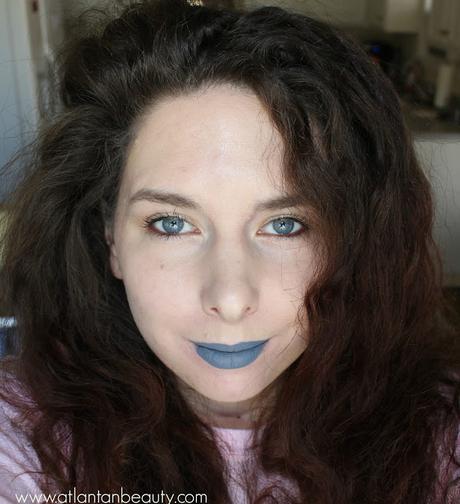 The last shade I picked up is called Fantasy Fairy, which is a lovely sapphire blue. This one is gorgeous and the overall formula is good. It is a little bit uneven, but nothing like Vampy Vixen. It also feels a little more drying than Witchy Night and Zombie Queen, but it isn't uncomfortable. Like the other shades, once it sets, it isn't going anywhere. A dupe for this color is the NYX Liquid Suede Cream Lipstick in Jet Set. The colors are almost identical, but the formulas are different.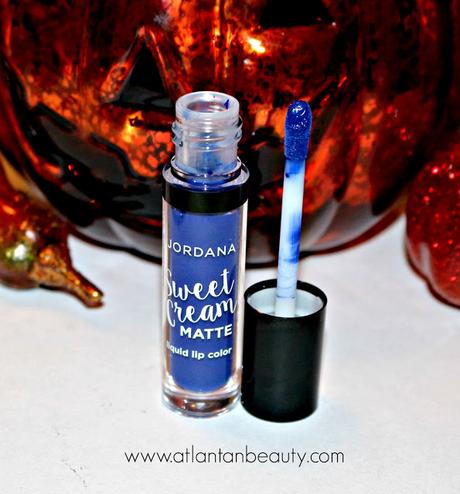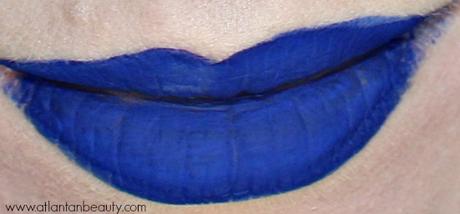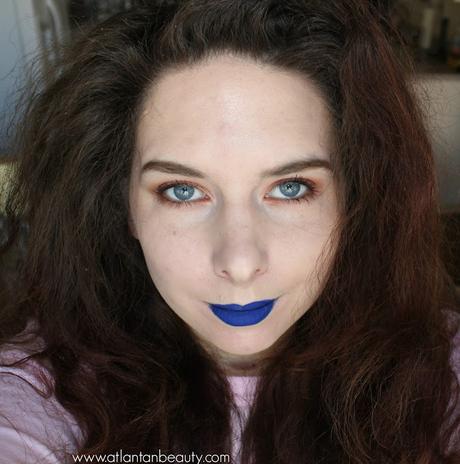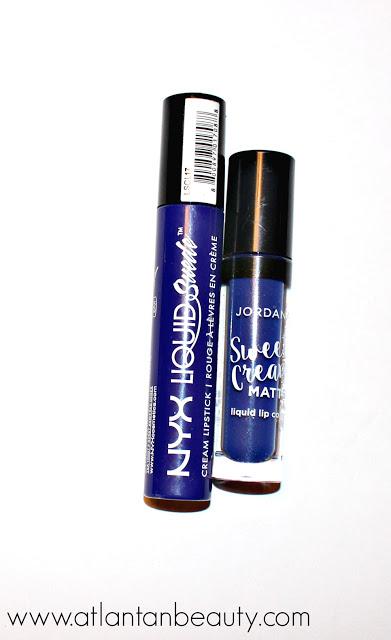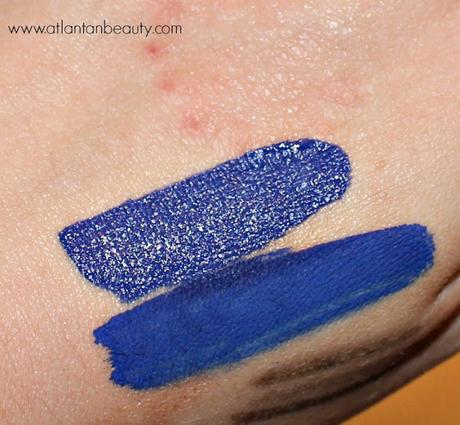 Jet Set is on top.
With the exception of Vampy Vixen and Enchanted Goddess, I was pretty pleased with these. They are only $4.99 and they would be fun to pick up for Halloween. I found them at Walgreens and they are also available on Jordana's site. Fantasy Fairy, Witchy Night, and Twisted Tangerine are currently out of stock online.
I am sorry that my lip swatches are not ideal. For some reason they turned out a lot more blurry than what I am used to. =(
I hope to have a couple of Halloween looks posted using a few of those.
Have a good Monday!