Jordan Peele Says That Tiger Woods Is In "The Sunken Place" For Golfing With Trump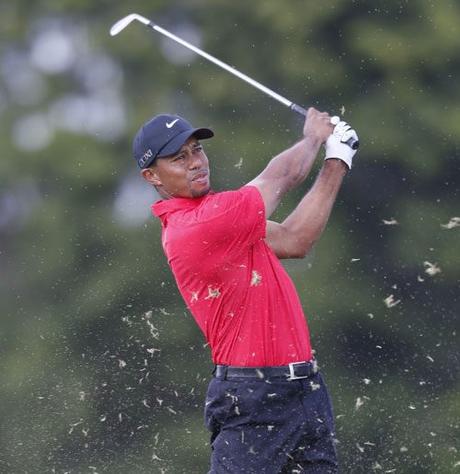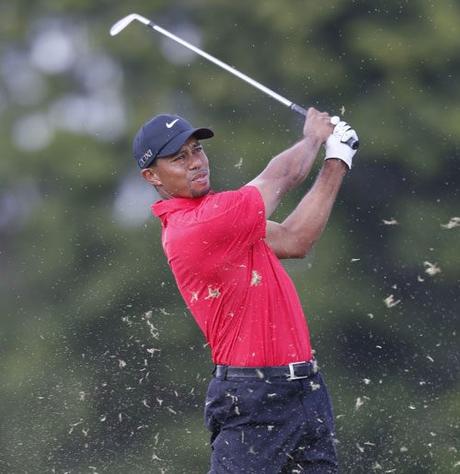 Jordan Peele wrote and directed the superlative horror flick Get Out. SPOILER ALERT- it was a big hit, mostly because it was scary yet intelligent with many layers about how racism is the worst and so are rich and evil mad scientists disguised as awkward liberals. In the movie, the lead Daniel Kaluuya is dating Marnie from Girls and sits down with her hypnotherapist mom, a particularly sinister Catherine Keener, for a session to stop smoking. She takes him to what she refers to as "The Sunken Place" in his head, and eventually everything turns scary and evil. In a related story, D.A.R.E. failure Tiger Woods played golf with Time magazine's "Most Incorrect Person Of The Year" – President Donald Trump. This caused Peele to point out that "The Sunken Place" is real and also goes by the name "Trump National Golf Club."
NBC Golf reported that Tiger and fellow golf pro Dustin Johnson teed off with POTUS at his golf club in Jupiter, Florida on Friday. While most of us would see this as a horrible punishment that could fit right in at Guantanamo, Tiger was gladly posing for selfies with bystanders. Please keep in mind that Tiger's an excellent golfer but kind of a mess off the course.
Just your average morning!! Excited my kids were able to see our President and the others were a bonus! #Tigerwoods #dustinjohnson #bradfaxon #donaldtrump #presidenttrump

A post shared by Always_7 (@hwalks) on Nov 24, 2017 at 6:53am PST
Oh, and here's Tiger practicing before they start playing. Why isn't he crying? I'd be crying if I had to ride in a golf cart all morning with His Flatulence.
• NEW FOOTAGE – Tiger Woods ripping driver today at Trump National. BOOM. I'll put link in bio so you can listen with sound! Via https://m.youtube.com/channel/UCrPzdF6trxvRDveS4NsqnZw #tw #tiger #tigerwoods #goat #pga #pgatour #golf via @juniorgolflife

A post shared by Tiger Woods Spot (@twspot) on Nov 24, 2017 at 6:41pm PST
Jordan obviously wants to rescue prominent black celebrity Tiger much like his character Chris tried to rescue the kidnapped black people in Get Out. But, as one reply noted, "let's be real……Tiger been in the Sunken Place."
"Now you're in The Sunken Place" https://t.co/Ndv3Xv8Xya

— Jordan Peele (@JordanPeele) November 24, 2017
Having that much money means you can RSVP "no effing thank you" to POTUS if he summons you to play golf with his braggart ass. This means that Tiger probably went willingly. So, there's the opening scene of your Get Out sequel, Jordan.
Pic: Wenn.com
Source: Jordan Peele Says That Tiger Woods Is In "The Sunken Place" For Golfing With Trump
4 total views, 4 views today