August has arrived, and I can't believe there are only two weeks left of summer before my twins go back to school. I know I say this every summer, but the season passes so quickly! It seems like my boys just started preschool…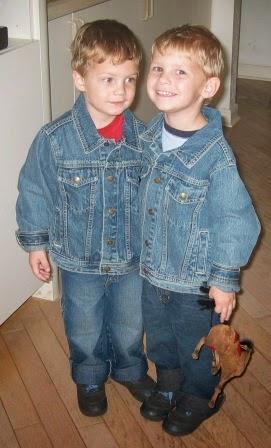 And now they're going to be in their last year of elementary school … grown-up fifth-graders!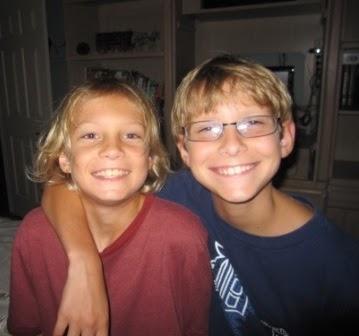 Each year, the schoolwork gets a little more challenging, and it seems like my sons need more and more items for school. I was at the store this morning, and I picked up some uniform shirts and pants for the boys (love those clearance sales). I also checked out the school supplies that were already out to see what items are popular this year. One of the items I saw on the shelves of my local CVS was a Master Lock combination lock! Master Lock products will definitely come in handy as my boys get older and start toting computers, using lockers, and maybe even riding their bikes to school. Laptop locks, combination locks, and bike locks from Master Lock will be a must-have!
I am a member of Master Lock's Live Secure Safety Squad, and they recently sent me a combination lock that's ideal for the younger set, too. It's called the 1535DWD Set-Your-Own Combination Lock.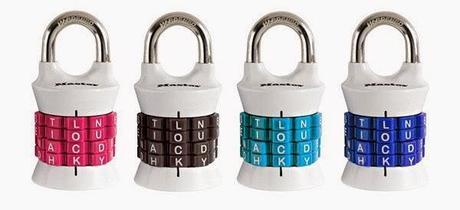 I love this item for children because they only need to memorize a word, instead of a number, to open the combination! There are numerous four-digit words that can be selected, such as PLAY. There's also a handy list of suggested words in the packaging. And this lock has a retail price of only $10.40!
If you'd rather your child learn with numbers instead of words, then get the 1535D Set-Your-Own Combination Lock instead.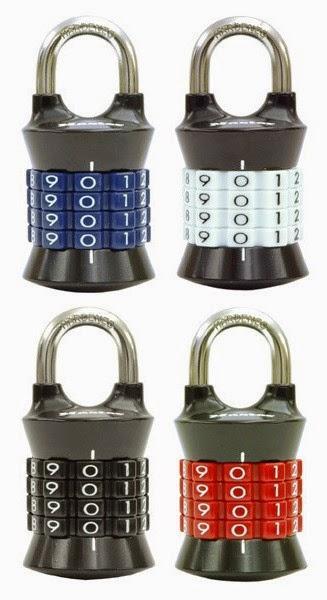 Just like the lock with words, kids can create their own four-digit combination. This is a great way to teach them how to memorize their house number, birth year, or other important number! And I love how both the 1535DWD and the 1535D come in a variety of colors so each child in the family can select his or her own special lock.
In addition to providing us with some terrific locks, Master Lock is celebrating the back-to-school season with two fun events!


Master Lock Photo Hunt Challenge


Now through September 7th, visit www.MasterLockPhotoHunt.com for the chance to win great prizes! Participants will be shown two similar back-to-school images. Simply find and click on the five differences in the photos before time runs out. Finding all differences will unlock the next photo board with the potential to earn up to two sweepstakes entries for each play. In addition, by sharing the Master Lock Photo Hunt Challenge on Twitter, entrants are able to earn an additional entry per day. One lucky grand prize winner will win a Samsung Smart Media Center Package that includes a 60" HD 1080p Smart LED HDTV. There are 65 total chances to win, which includes 1 grand prize, 8 weekly prizes, and 56 daily instant win prizes!


Master Lock Back-to-School Twitter Party


The Master Lock Back-to-School Twitter Party will take place on August 5th from 8-9 PM and will be hosted by Resourceful Mommy. Participants will have the chance to win Master Lock products and other back-to-school prizes, like an iPad Mini! Be sure you're following @MasterLockUS and @ResourcefulMom on Twitter and use the hashtag #MasterBacktoSchool to join them on August 5th for a fun party! CLICK HERE for more information or to RSVP (not required).
Finally, in honor of back-to-school month, I hope you'll visit the other bloggers on the Master Lock Live Secure Safety Squad to read their back-to-school stories, product reviews, and tips! You can find their posts through the links below.
Nicole's Nickels
5 Minutes for Mom
Mocha Dad
Mommy Kat and Kids
Tech Savvy Mama
Leslie Loves Veggies
Three Different Directions


Disclaimer: As a member of the Live Secure Safety Squad, Master Lock has generously provided products and compensation as a thank-you for sharing information with my readers.