Icelandair recently launched a direct route to Chicago O'Hare International Airport, and to get a feel for everything Icelandic you can join the Taste Of Iceland Festival that kicks off later in April.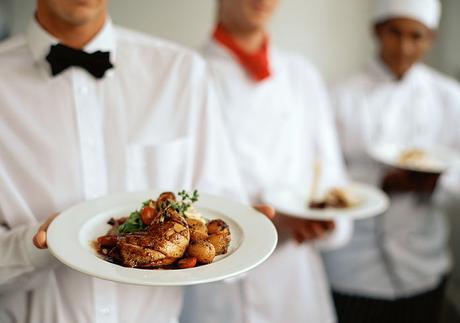 Over the course of the weekend-long Iceland celebration, you can experience authentic Icelandic cuisine at Baptiste & Bottle. Learn how to craft quintessential Icelandic cocktails at Upstairs at The Gwen. Later, enjoy the annual Icelandic-Chicago Reykjavik Calling concert at Chop Shop & 1st Ward. Plus you can join an Icelandic artistic lecture at the Chicago Athletic Association hotel, and attend an Icelandic short-film screening at Logan Theatre.
Taste of Iceland lends an experiential glimpse into the inspirational elements of Icelandic culture to all of those in attendance, and offers an activity for the foodie, the cocktail connoisseur (or casual imbiber), the concert-goer, the artist, and the movie buff in everyone.
Throughout the events there will be a chance to win prizes. And, in celebration of the one year anniversary of Icelandair's inaugural flight, you're encouraged to grab an event pin from the entrance of each venue for the chance to win an Icelandic prize pack.
In Chicago, getting a taste of Iceland goes beyond the plate. At the first-ever Taste of Iceland Chicago Cocktail Class held in partnership with Upstairs at The Gwen, sippers and toasters will learn how to mix up Icelandic cocktails with Reyka Vodka and Brennivin through a demonstration and hands-on tutorial led in tandem by Upstairs at The Gwen's beverage team and visiting Icelandic mixologist, and Brennivin's 2015 cocktail champion, Kári Sigurðsson.
Join The Chicago International Movies & Music Festival and Taste of Iceland
To stay up-to-date on Taste of Iceland events happening in Chicago visit www.icelandnaturally.com, and follow their social media sites. To follow along with Taste of Iceland news and updates you can also tune into Taste of Iceland's official radio partners WLUW FM and WCSF FM.