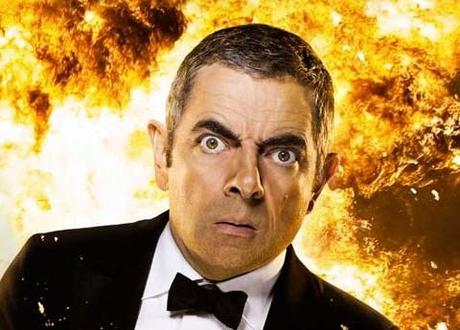 Johnny English: idiot or genius? Photo credit: Universal
Spy spoof sequel Johnny English: Reborn sees English (Rowan Atkinson) try to foil an assassination attempt on the Chinese premier, having been brought back into the MI-7 fold after an enforced spell in some obscure corner of Asia. Shenanigans and mishaps aplenty duly follow, and hilarity ensues. Or does it?
Watch the trailer:

"Double Oh Dear." An unforgiving Ben Rawson-Jones at digitalspy.co.uk was unimpressed with the formulaic film: "The general strategy in this deeply unfunny movie appears to involve hapless MI-7 spy Johnny doing something stupid, followed by a cut to a supporting character looking on aghast, and culminating on a quick zoom into Atkinson's face as he deploys a wretched gurn. Repeat ad infinitum." Similarly, Megan Lehmann of The Hollywood Reporter was disappointed by the "minimal laugh-to-gag ratio."
Atkinson's still got it. The majority of reviewers didn't place blame on Atkinson or the supporting cast. Variety's lukewarm review reminded, "Atkinson's timing remains impeccable", while critics unanimously found the film's highlights to be those in which Atkinson was "let off the leash, as when he mistakenly ingests a drug that triggers a good deal of virtuoso flailing."
Misdirection. Variety berated director Oliver Parker's capacity to ruin the comedic potential of the film. Rawson-Jones went further, bemoaning Parker's "shocking inadequacy at generating even a mild titter from a few moments that had the potential to be funny." The supporting cast of Rosamund Pike and Dominic West were generally received well.
Fun and funny. Johnny English: Reborn reached the dizzy heights of 2.5/5 stars in David Hawkins' review on WhatCulture!, which found the film "decidedly fun and light-hearted", with enough visual candy for the kids and an "undertone of adult humour" for the grown-ups.
Unneccessary. Trevor Johnson's two-star review for Time Out questioned whether there was any need for "a ho-hum sequel to a so-so original." Judging by the majority of the reviews so far, probably not.