Sharon Lee Bush and retired financial executive Robert Murray were married on Nov. 30th at Central Presbyterian Church in Manhattan.
According to the New York Times, Joel Osteen of Lakewood Church officiated the ceremony.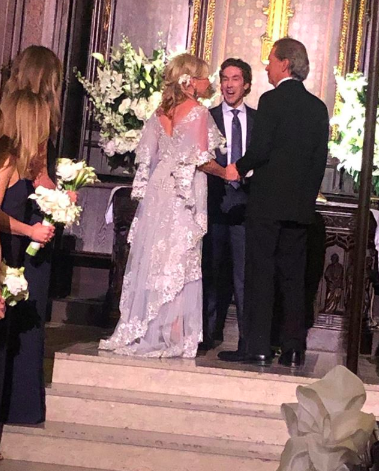 SB1 Instagram
The couple who credits their faith as their foundation, met in 2017 at a benefit function at Lincoln Center.
"I really appreciated the fact that he had God in his background, he even served as an altar boy," the newlywed shared.
"Personally, I'm unimpressed by politicians and celebrities," Murray shared. "But where Sharon and I were concerned, her past never got in the way of the two of us moving forward."

Sharon Lee is the ex wife of Neil Bush, the son of former President George H.W. Bush. The couple had three children together: Lauren, Ashley and Pierce Bush.
Congratulations to Sharon Lee and Robert Murray!