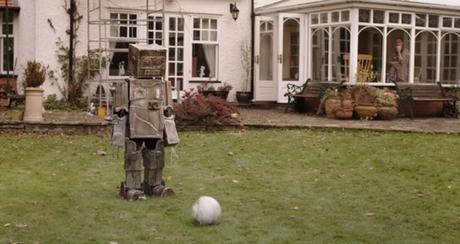 Joe and Mary weren't blessed with children and even the attempts for an adoption is not working out. To make his wife happy, Joe takes matter into his own hands and builds a robot to raise it as their son.
This cleverly funny and emotional short film takes on a common family problem in a humorous way, showing the struggle of a family without children.
What I like the most about this short film is its' amazing robot. It's not the life-like robot that we've seen in Hollywood movies, but it's definitely the kind of a robot that we could imagine someone like you or me building in our own house.
Joe & Mary's Kid is a sci-fi short film written and directed by Dan Rosen with Adrian Peckitt as Director of Photography. Check out Adrian's Vimeo channel for more awesome short films like this one.