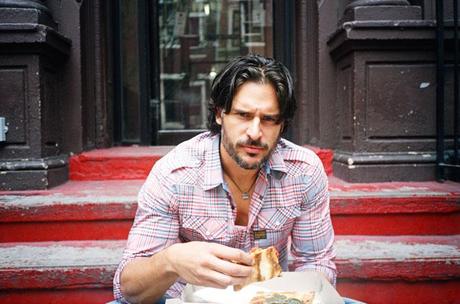 Joe Manganiello (Alcide Herveaux) will be hosting a charity event in his home town of Pittsburgh next Sunday, September 11th. The event will benefit Pittsburgh Children's Hospital. 
Fans of True Blood and Joe are encouraged to attend! However the event is 21 and over.
Mixx, Station Square
Sunday, September 11, 2011
Doors open at 8PM
Tickets for the event begin at $25 per person and there will be a cash bar.
All proceeds from this event will go directly to Pittsburgh Children's Hospital. So for those of you in the Pittsburgh area next weekend, this will be a great chance to see Joe in person.
But for those that can't make the event, Pittsburg Children's encourages you to make a donation in honor of Joe.
For more information and to buy tickets or make a donation, click here.
Thanks to Kayce from 15 Minutes PR for letting us know about this great event.
Image Credit: Interview Magazine