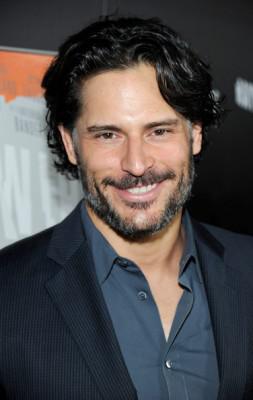 True Blood's Joe Manganiello will participate in DIRECTV's Sixth Annual Celebrity Beach Bowl in Indianapolis. The event will feature Celebrities, Athletes; Post-Game Concert by The Fray.
Among the celebrities to attend with Joe are Chace Crawford, Nina Dobrev, Maria Menounos, Matt Bomer and more!
Joe along with the other celebrities, NFL athletes and thousands of spectators will converge on more than one million pounds of freshly poured sand at Victory Field in Indianapolis to compete in DIRECTV's Sixth Annual Celebrity Beach Bowl, presented by SPIKE TV, on Saturday, Feb. 4.
The event, which has grown over the years to become one of the most anticipated events of Super Bowl weekend, is free and open to the public. The game itself features Hollywood's brightest stars competing against NFL greats in a no-holds-barred flag football game in front of thousands of fervent fans. The action will take place in a specially constructed stadium complete with a sand-filled football field and concert stage. Immediately following the game and trophy presentation the crowd will fill the beach for a concert, presented by Palladia HD, featuring The Fray performing songs from their upcoming album Scars and Stories.
Read more about this event by going to: marketwatch.com