True Blood's Joe Manganiello, Matt Bomer and Matthew McConaughey were all spotted in Tampa Bay, Florida shooting scenes for their new film Magic Mike.
Joe's wearing a sleeveless yellow shirt and it's looking good. He is definitely giving co-star Alex Pettyfer and his beyond amazing abs a run for his money.
According to a local Tampa Bay newspaper, the film is making its home on Sunset Beach for a bit. There were some aerial shots being taken of the million dollar mansions along the waters edge and some shots on the beach.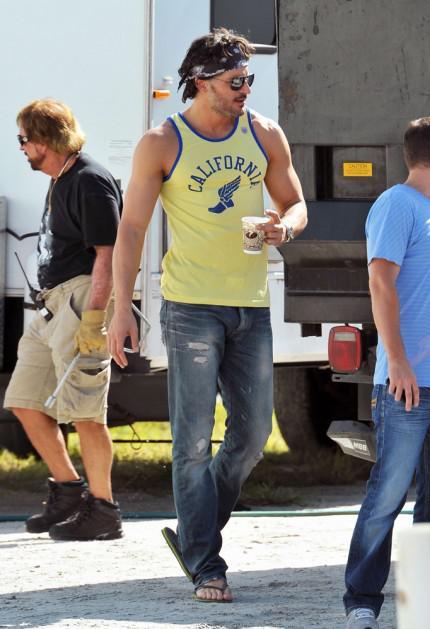 To see more photos of the other stars on the set of this film go to: socialitelife.com