True Blood's Joe Manganiello was at the premiere of Relativity Media's "Haywire" at DGA Theater on January 5, 2012 in Los Angeles, California.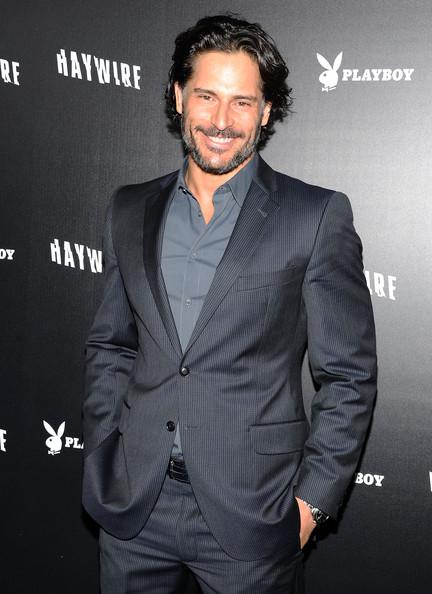 While at the event Joe got attention from Carita Rizzo of Vulture who spoke to him about his upcoming film, "Magic Mike."
"I wouldn't call myself a professional dancer," Manganiello said, "But I will say that when I got back to my trailer and shook my clothes off, there were some one-dollar bills that fell out."
And as far as the best stripper? "Oh, Channing, by far. He's like on another level. Obviously, he's got more experience," Manganiello said, referring to the fact that 'Magic Mike' is based on Tatum's pre-fame experiences as a dancer. Runner-up he said is 'In Time' actor Matt Bomer, a skill Manganiello attributed to his musical theater background.
While 'Magic Mike' has wrapped shooting, the stripping movie has inspired an unusual bond among the hubba hubba cast.
"Usually when you're done with projects, you promise to stay in touch with everyone, and you don't. On this one, we all have, and we all hang out, and we all talk to each other during the week. So we've bonded."
You know what that means: sequel!
'Magic Mike' hits theaters June 29, 2012.




source: nymag.com/daily/entertainment
Photo Source: zimbio.com