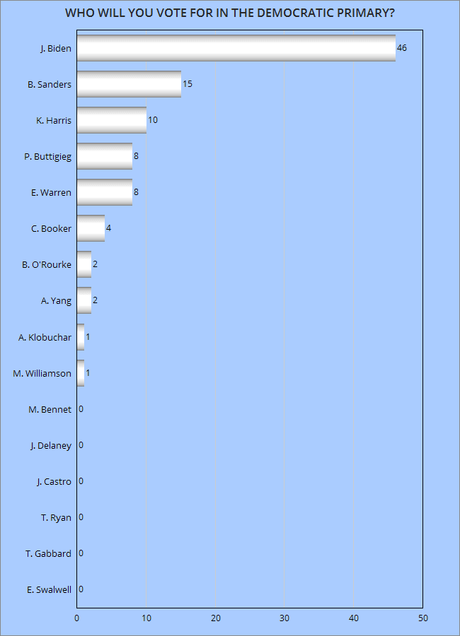 These charts reflect the results of a Post and Courier / Change Research Poll -- done between May 6th and 9th of 595 South Carolina Democrats likely to vote in the primary, and has a margin of error of 4 points.
The top chart shows who the respondents would vote for if the primary was right now. Joe Biden has a very large lead.
The bottom chart shows the favorable opinion of respondents for each of the candidates.