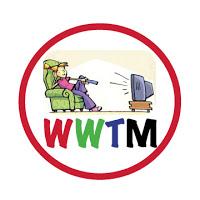 The answer to Wednesday's Trivia Question: Sarah Jessica Parker played Patty Green in the 1980's show Square Pegs
FIRST FIVES:Karen Feldman, Mike O'Dea, Justin Jones, Jim Carter & Caryn Vitolo Honorable Mention: Monica Caraffa  Tuesdays Broadcast Top 5 
The Voice-NBC 2.9/10.0
S.H.I.E.L.D-ABC 2.8/7.7
NCIS-CBS 2.7/17.8
NCIS LA-CBS 2.6/14.7
Chicago Fire-NBC 2.2/7.5
Tuesday's Broadcast Trendrr Top 5
Supernatural-CW 194,719
The Voice-NBC 131,665
Marvel's Agents of S.H.I.E.L.D.-ABC 109,487
The Originals-CW 106,513
New Girl-FOX 78,298
Tuesday's Cable Top 5
Sons of Anarchy-FX 2.5/4.4
MLB Playoffs-TBS 1.5/5.1
Tosh.0-Comedy Central 1.3/2.2
Catfish-MTV 1.0/1.8
Ink Master-Spike 1.01/.7
Tuesday's Cable Trendrr Top 5
Catfish-MTV 542,909
Sons of Anarchy-FX 90,255
Ink Master-Spike 81,846
MLB Playoff-TBS 75,489
The Bad Girls Club-Oxygen 47,335
Jimmy & Kanye 
-With all of the fun TV on last night there was nothing better than Kanye West on Jimmy Kimmel. For those of you reading this in a cave somewhere, Kanye and Jimmy have been in a Twitter war over a skit Jimmy did on his show making fun of an interview 
Kanye did with the BBC. Kanye showed up with his fringe boots and sparkly grill and at first it was a bit awkward but it was amazing trainwreck TV.  It was real and Kanye spouted his stuff to the camera, not to Jimmy's face. When it was Jimmy's turn to speak he spoke directly to Kanye and pretty much told him that in general, people think he's a jerk and he has always defended him. Kanye believes that he himself is a creative genius and he's not afraid to say it or anything else that's in his brain. The man is filterless and I couldn't take my eyes off him. I need to rewatch the entire interview. Jimmy called Kanye out for calling himself a genius but Kanye just kept going on and on and on. Ranting about the paparazzi, that Kim Kardashian doesn't have a star on the Hollywood walk of fame and that he is pretty much taking meetings with everyone in fashion because he IS fashion. I can't even do this thing justice.  Later in the show, Josh Groban performed a skit singing Kanye's tweets and Kanye was able to laugh at it, sort of. Kanye ended up having shmutz on his face at one point  probably the result of the grill and talking so much. OMG people you need to see this thing. Watch the show, the entire thing.  It's divided up into 6 parts on YouTube, so just go watch. KUDOS TO YOU JIMMY KIMMEL!  GREAT TV! Howard would be proud.  
Survivor
I'm not going to waste my time typing about Candice and John at Redemption together, or Gervase and Tyson's secret coconut scam because tribal council was insane last night! I hope Colton's home watching Caleb kick some Survivor ass. That boy knows how to play the game and man he did blow things up last night. He found out that Brad was floating his name around for eviction even though Brad was telling him and the other guys that Ciera was the main target since she sucks at puzzles and had lost the last 2 challenges for the tribe. At tribal, Caleb not only called Brad out on it, he told everyone that he was going to write Brad's name on the paper. That resulted in a tie. During the second round of voting we all thought Hayden was turning on Brad but it had to be Vytas. So, not only did Brad get sent to Redemption, but he's now going to be there with Candice and John who hate his guts. OMG I can't even believe it...tooooo juicy. Damn I love this show!
Back in the Game
Hard to write a lot about this show. James Caan is the show. He's politically incorrect, nasty, and not even good to look at, but it doesn't matter, he's hilarious. I don't know why I think he's playing himself, maybe because he was a nasty guy when I met him, but either way on TV it works and it works well. This week, he was being especially mean to the kids and they all determined that it was because he was "pent up". So Terry went online to find him the Markie Post, the perfect woman for him. She seemed awesome, but he didn't go for her, he got some disgusting cigarette smoking, coughing chick just to piss Terry off. There was a whole thing with Dick the D*ck and chocolate sales but all that was irrelevant to anything James Caan does or says. 
Modern Family 
Did we know that Cam's sister's name is Pam? If I knew...I forgot this funny tidbit. Pam was in town visiting her bro and breaking the news that she was marrying Beau, Cam's first crush. Claire and Phil were not in the mood to go to another one of Luke's soccer tournaments. (I felt their pain. Some days the LAST thing I want to do is go sit out on those bleachers but...we do it.) So they agreed to stay home and get stuff done. Phil spent his time cleaning out the gutters and killing birds. Claire ended up getting her errands done so fast that she showed up at the field just in time to see Luke play the game of his life. (Some cool Mom had Sangria at soccer, why didn't I think of that?) Problem was, she couldn't tell Phil she was there. She didn't have to though...Cam told him after he freaked out when he forced everyone to tell him things about himself that they didn't think he could handle. (Hailey doesn't like Cam's shirts with the crazy cuffs.) He couldn't. Gloria needed glasses but was to vain to get them so Jay and Manny pretended that Jay accidentally ate rat poison to see if Gloria could read the box and figure out what to do. She couldn't and Jay fake died. Two great lines of the night: 1) Mitch asked Cam why the wedding swatches were both white and Lily responded with: "That's what my friend Keisha asked me about you and Daddy". 2) Jay and Gloria were talking at the end of the show and said: "I won't be able to hear her and she won't be able to see me...we'll be together forever". 
Nashville 
Rayna and Teddy signed their divorce papers which is cool because I hate Teddy. He was a total jerk to Deacon when all Deacon was doing was telling him he was a good Dad and he IS Maddie's Dad. Deacon's doin the AA thing and in so much pain physically and mentally. We finally found out that Deacon's dad was an abusive drunk too.  I love Deacon, I felt SO bad for him last night, but I also was noticing that his forehead wasn't so crinkly, do you think he got a little Botox? I wouldn't care if he did, just an observation. Juliette blew off the Shareholders showcase to get a million bucks for playing a wealthy couples party. The husband said all he wanted to do was play a song with Juliette, but he ended up doing WAY more than that. Rayna told Scarlett and Liam that she's "lost her voice" and can't sing anymore. (Just like Shania Twain!) So at the Shareholder showcase she had Scarlett sing instead which pissed off Oliver Hudson big time. The label got a stylist for Scarlett which I was hoping would be a good thing, but they made her look like she personally put the HO in Hoedown. UGH I hated what she looked like. Bummed that Kim Paisley's entire storyline has to do with Teddy. I love her and hate him so I didn't care at all when he told her he wants to be with her and the baby. Last but not least was poor old Gunnar and his personal pity party. Feeling bad for himself that Will and Scarlett are up on stage and he's not. Waaaa Gunnar.
N
EWS & INFORMATION
-The O'Connell Jinx is alive and well...We Are Men is now the second official cancellation of the Fall Primetime Season and another one cancelled after only 2 episodes. I have no idea how much it costs to green light a primetime show, but really...just ask us!  Do what Amazon did...let us vote! I screened many of the Primetime shows for 40 people in August and I knew just from that what would do well and what wouldn't.  Let viewers help you guys.  I guarantee you will save a TON of dough!!!  I enjoy Jerry O'Connell but if your an actor or actress out there and you get cast in a Jerry O'Connell project make sure you get paid in advance!!! 
-Some cool Scandal premiere episode info: 
Total Viewer Multiplatform delivery was 10.5 million viewers. This included Live + Same day viewing. Timeshifted viewers in days 1-3 added 2.8 million viewers. The Tuesday encored delivered another 3 million viewers and the episode was viewed 1.4 million times on the ABC FEP and Hulu in its first 5 days.

Scandal's total multiplatform viewing grew 91% over last years season premiere. 

Without the inclusion of the encore, Scandal grew 51% on TV and online viewing tripled! Up 186%

Socially, Scandal delivered 713,000 tweets  which was the highest social delivery to date and the highest for any broadcast series telecast this season.  The premiere was up 22% from May's season finale and 714% from last fall's premiere. The premiere was  the #1 broadcast social show for the week. 
-Bummer for Jon Stewart, but maybe a good thing for all of us, Rory Albanese, The Daily Show's writer and showrunner is leaving the show after 10 years. He's sold a project to CBS and will be throwing his hat (or keyboard) into the broadcast comedy arena. Good Luck Rory, we can always use a GOOD comedy.  How about one about a really funny guy on a fake news show who decides to go into the real news business or something?  That's not a bad idea.
-I may not be loving The Originals, but a lot of people did watch it. Tuesday nights premiere of the show in it's regular time period delivered huge increases vs. year ago for the CW. 1.9 milllion viewers tuned in which is a 14% increase. The big difference though is against the demos. The Originals was up 60% against A18-34, 57% in W18-34 and 80% in A18-49 and 71% in W18-49. Good news all around.  Fingers crossed that it stays that way.
I knew this Twitter thing was going to continue to make news and evolve. Comcast and Twitter announced a pretty cool social TV partnership. Comcasts engineers have created a cool new feature called "See It" that will give its Xfinity TV customers the ability to instantly access TV shows, movies and sports directly from a Tweet.  If you have Comcast as your cable provider, starting in November, you'll be able to do this. I hope Cablevision is watching...they've given me nothing in years except a bigger bill.  
-A&E's getting a makeover and a new "Be Original" tagline. I have no idea what their old tagline is but if it makes them happy...I'm all for it. 
Thursday's Trivia Question
: Name the actress who played Dr. Gina Toll on the HBO show In Treatment. 
WWTM-Kristy
Like me on Facebook at Watching Way Too Much
Follow me on Twitter at [email protected]
http://watchingwaytoomuch.com
[email protected]