Jim Carrey Claims His Deceased Ex Was Trying To Extort Him With Forged STD Results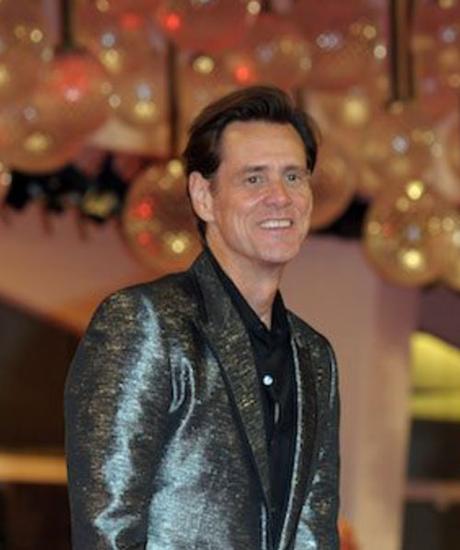 The story about Jim Carrey being sued for allegedly contributing to the suicide death of his ex-girlfriend just got uglier. People reports that Jim's attorneys filed a motion in Los Angeles court on Friday that claims his ex, Cathriona "Cat" White, had forged the results of STD tests in an attempt to extort money from him. Wouldn't just whipping it out and pissing on her grave been easier, Ace Ventura?
The motion claims Cat and her then-lawyer tried to blackmail him by telling him that she'd go public with the news that he infected her with an STD. Jim apparently didn't believe Cat. And that's when Cat supposedly convinced "a friend" to let her use a medical file of hers containing a negative test result for STDs from 2013. They're claiming that Cat altered the details and dates to make it look like it was hers from 2011. This would prove that she didn't have any STDs before she met Jim. (They began dating on and off in 2012.) Hence, proof positive that he gave her something.
Jim is currently being sued by Cat's mother and estranged husband for wrongful death. Their attorney says that Jim's basically talking out of his ass like he did in Ace Ventura, Pet Detective and that this claim won't stand up in court.
Burton and Sweetman's lawyer Michael Avenatti tells PEOPLE, "In a desperate attempt to save himself, Carrey has now resorted to outright falsehoods. Let's see if his story holds up once he is under oath. It won't."
In the suit, Jim is being accused of allegedly providing Cat with the drugs that she used to end her life. Jim has counter-sued and claimed that Cat's family is trying to extort him like she allegedly did before her death. Or, as his lawyer put it:
A year later, after White's suicide in 2014, the documents claim, "White's green-card husband and her distant, estranged and emotionally abusive mother decided to get a second bite at the apple and continued the torment of Carrey by filing a lawsuit claiming that he caused White's death."
Cat's family's claims that the motivation for her taking her own life in Sept of 2015 was Jim dumping her after allegedly passing along some STDs (and some drugs). His lawyers claim to have proof in the form of text messages between Cat and her friend regarding the purported extortion scheme.
At one point, the friend allegedly wrote White saying, "I don't think there's anything in the papers from Planned Parenthood that'll help you babe." White allegedly replied, "Still bring it I need to see the layout I have to give something." White also allegedly wrote that she would "need to work on" the documents before giving them to a man purported in the documents to be Carrey.
Jim's lawyers also say they had a forensic document examiner look at the file, and he concluded that Cat's "alleged 2011 medical records are composite documents or a classic electronic 'cut and paste.' "
Jim's lawyers want the suit against him dropped if and when the court determines that the test results are fake. Not a lot of snark to be made here. The takeaway is that you probably shouldn't date Jim Carrey.
Pic: WENN
Source: Jim Carrey Claims His Deceased Ex Was Trying To Extort Him With Forged STD Results
4 total views, 4 views today