Singapore Changi Airport has consistently made it across rankings of the top airports in the world, and among its features that have been widely lauded are the excellent transfer facilities. Choosing from the wide network of destinations of Jetstar Asia, I flew with from Manila to Bangkok via Singapore, so I can try what's it like to transit at Changi with Jetstar. Read more…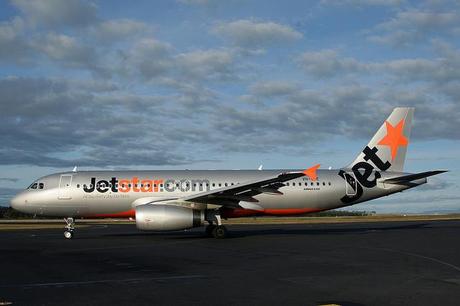 Jetstar Asia flies from Manila to Singapore up to four times daily and to Osaka four times weekly, thus providing extensive access to two of their hubs and all the airlines under the Jetstar Group: Jetstar Asia, Jetstar Airways (Australia and New Zealand), Jetstar Pacific (Vietnam), and Jetstar Japan. Some Qantas flights in Australia may be booked conveniently as well.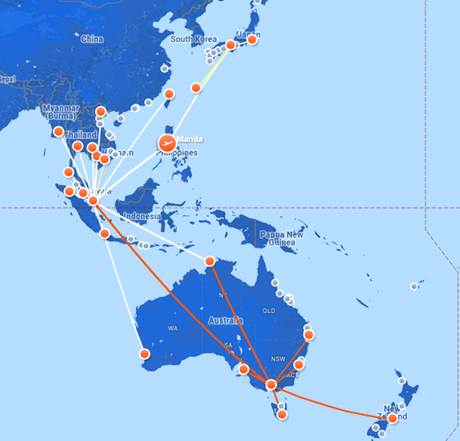 From Singapore, flight connections may be made to Jetstar destinations across Southeast Asia, China, Taiwan, Australia, and New Zealand, while from Osaka, connecting flights may be booked for domestic points like Tokyo and Okinawa. For a lot of destinations, Jetstar allows up to three connecting flights in one ticket (e.g. Manila-Melbourne-Auckland) for convenient transits at their hubs. But for those who'd rather hop from city to city, it's easy to do point-to-point (read: separate) bookings on Jetstar's extensive network using just one website and hotline.
There are several cities that may be explored with the Jetstar Group—many of which Manila doesn't have direct flights to, such as Medan in Indonesia, Yangon in Myanmar, Phnom Penh in Cambodia, Adelaide and Gold Coast in Australia, and Auckland and Christchurch in New Zealand.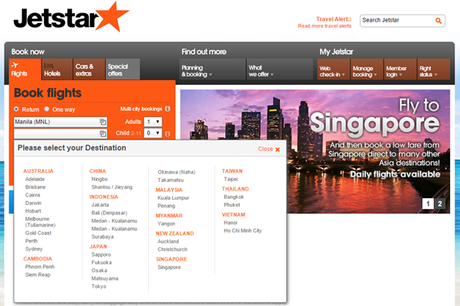 I went to Jetstar.com to check out flights from Manila to Bangkok via Singapore. I know there are several direct flights between the two capitals, but connecting flights via Singapore with Jetstar may be cheaper than going direct, since we have plenty of flights going to the Lion City.
For my Manila-Bangkok via Singapore flights, I picked a pair that has a quick one hour 45 minutes transit time, while for Bangkok-Manila via Singapore, I went for an overnight connection. A fast connection allowed me to get to Bangkok fast and do a little shopping on the side, while an overnight connection meant tons of time to explore Changi and try one of its transit hotels.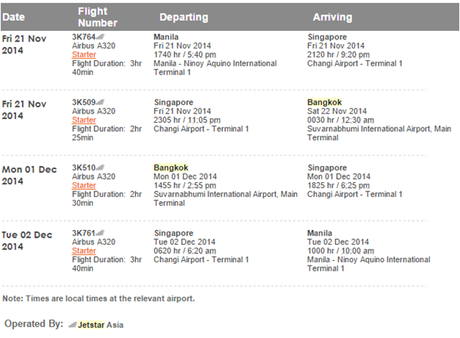 On the day of the flights, I proceeded to Jetstar Asia's designated desks in NAIA Terminal 1 in Manila and Suvarnabhumi Airport in Bangkok. At no additional cost, Jetstar Asia may check in guests and their baggage all the way to their final destination, regardless where, long as it's in the same ticket as the origin. Because my Manila-Singapore-Bangkok and Bangkok-Singapore-Manila flights were in one itinerary, the friendly desk agents were happy to hand me my two boarding passes each way and tag my baggage to where I was ultimately headed for.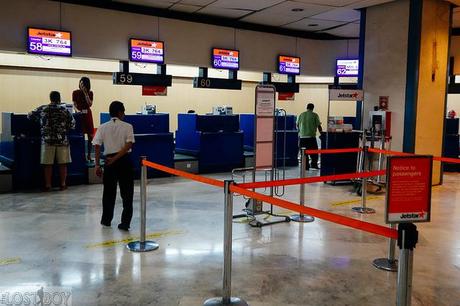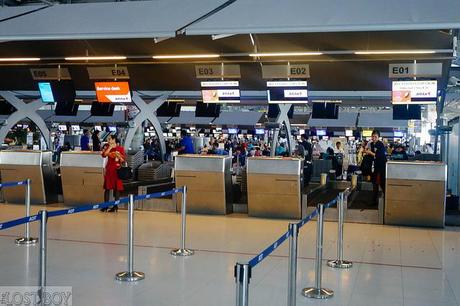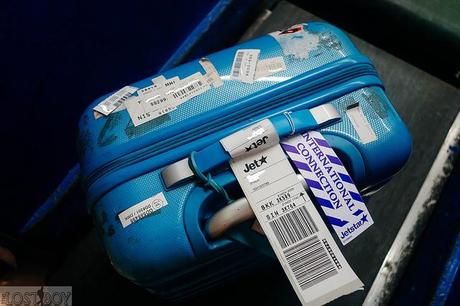 Inflight service was always very satisfactory—the crew were all trained to be efficient. attentive, warm, and hospitable. I was asked each time they served me if I needed anything else.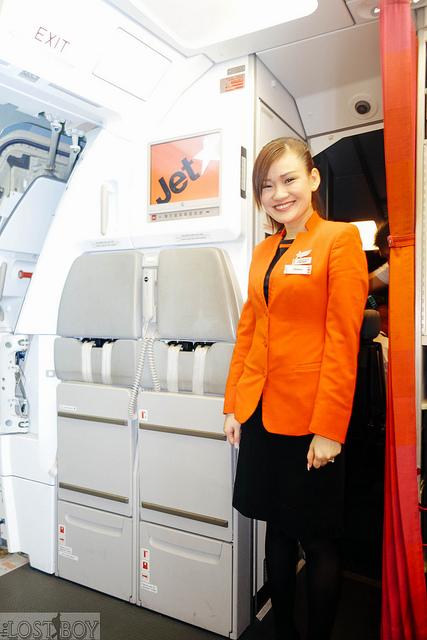 And I can only say good things about my experience aboard Jetstar Asia flights. The pre-booked extra legroom seats not only provided more comfort but also allowed me better naps, and the meals—from their take on chicken rice to roti prata with chicken curry—were good value and tasty.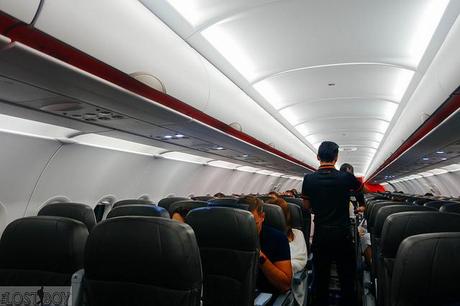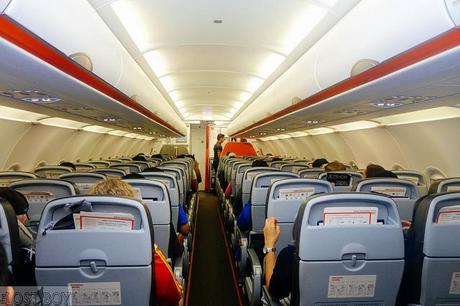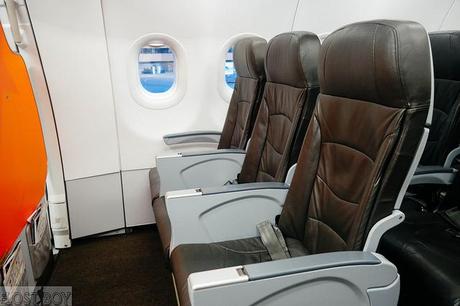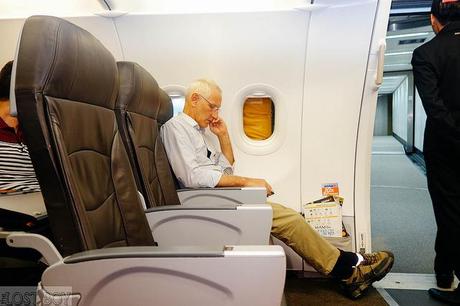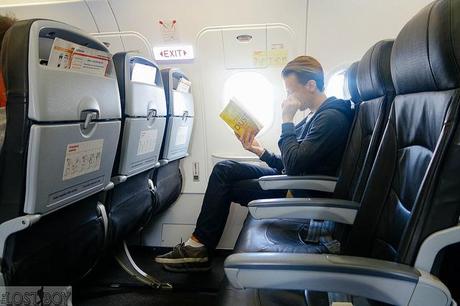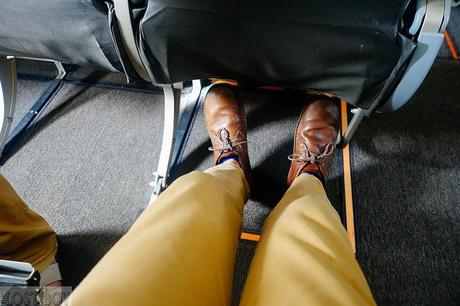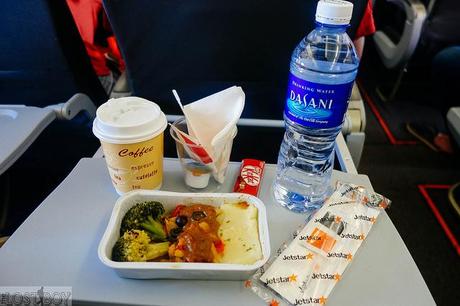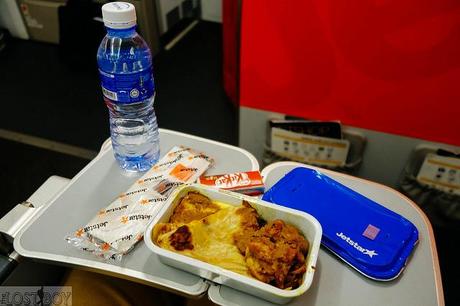 Both times I landed at Singapore Changi Airport, I appreciated Jetstar Asia's convenient connections very well because:
I wasn't required to clear immigration in Singapore, so I didn't need to queue.
I didn't have to transfer my checked baggage to my onward flight, so there was no hassle.
I didn't need to check-in again for my connecting flight, as I already had my boarding pass.
Aside from walk to my next flight's gate, all I needed to do in Singapore was to actually enjoy the magnificent airport and everything it has to offer. And for transit passengers, the airport offers tons of ways to spend time between flights at their award-winning facility.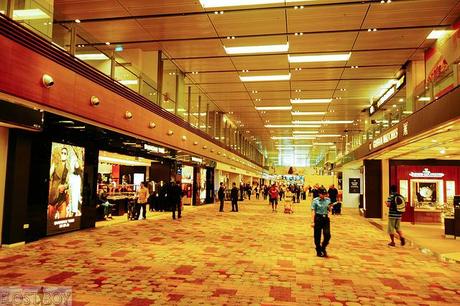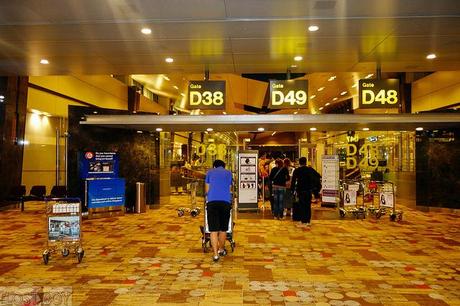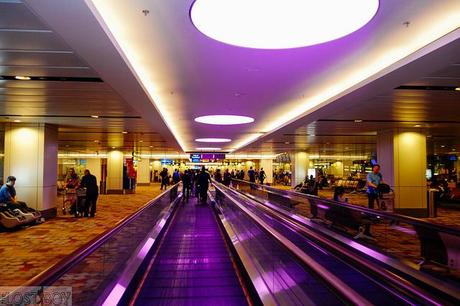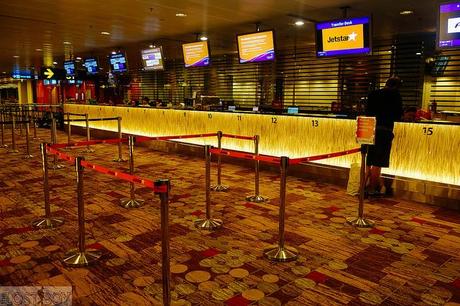 For instance, I spent my one hour, 45 minute time between flights to shop at the duty-free UNIQLO store, check out the indoor gardens, grab a snack, and ogle at the just-released iPhone 6.
Going back to Manila, I had plenty of time to explore the three terminals and marvel at what each has to offer. Inside the complex are a fish spa, two movie theatres, a fitness center and swimming pool, and an entertainment deck with PS3's, XBOX 360's with Kinect, and LAN gaming. And with over 350 retail and service outlets and an additional 120 food and beverage outlets, passengers will never run out of choices.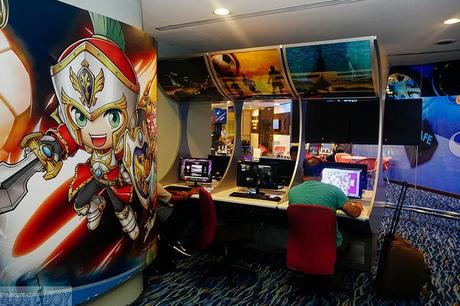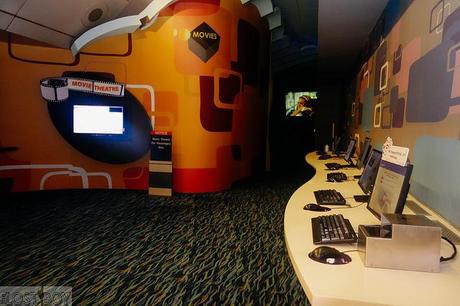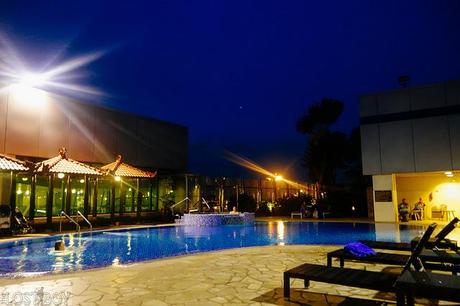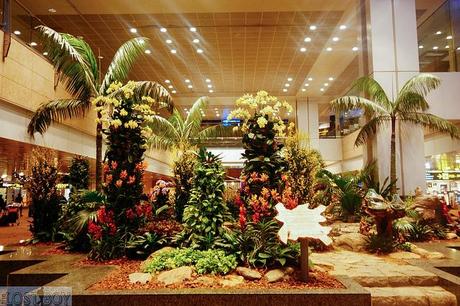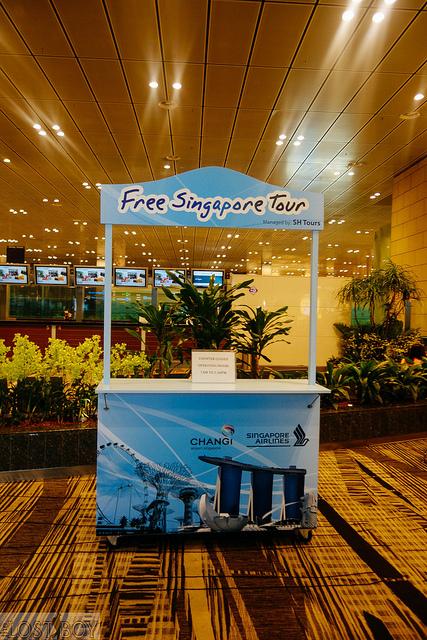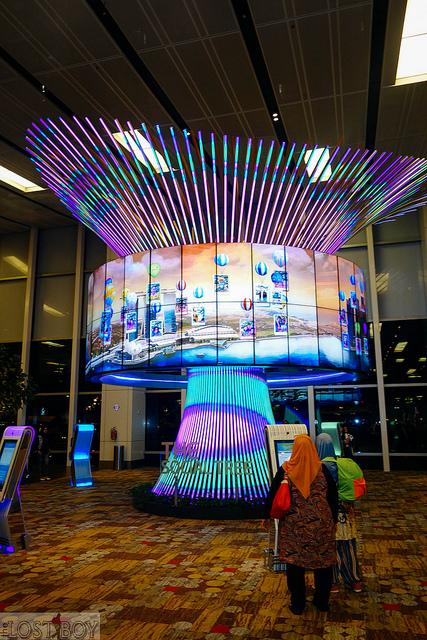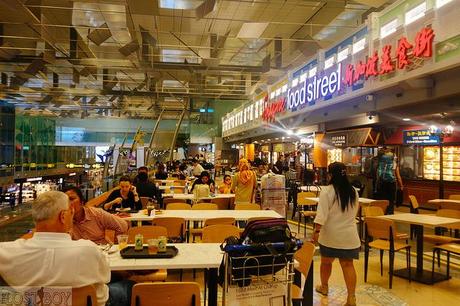 Because I specifically chose to spend the night in the airport, I was booked for the night at Ambassador Transit Hotel Terminal 1. But aside from the transit hotels, and the numerous airline and pay lounges, Singapore Changi Airport provides many a tired soul a place to rest in their quiet sleeping lounges located at each terminal for free.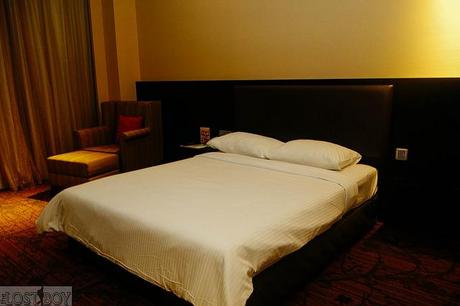 Upon arrival at my final destinations, Bangkok and Manila, my checked baggage arrived promptly sans any hitches. Connecting flights with Jestar Asia are thus a streamlined, hassle-free experience!
Jetstar Asia flies direct from Manila to Singapore up to 4x daily and Osaka 4x weekly. At the award-winning Singapore Changi Airport, passengers may easily connect to destinations in Southeast Asia, China, Taiwan, Australia, and New Zealand. Affordable flights may be booked at jetstar.com, while promos and updates are on the airline's Facebook and Twitter accounts.