Anyone who has watched the Academy Awards , SAG Awards, or any special event that attracts the Hollywood stars has seen amazing hair styles. We are not talking the usual hair salon do's, but some serious stylist work. The work of anyone who does hair styles has a certain amount of natural creativity. It must be an innate talent that some of the most successful "artist" possess.
To give a more visual description of the possibilities when it comes to creating hair art, check out these pictures of some celebrity hair creations.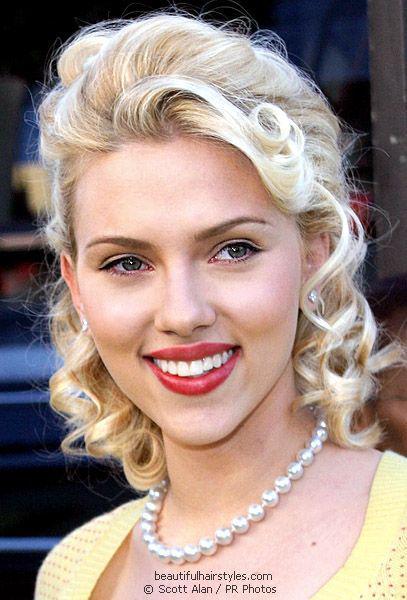 Scarlett Johansson sporting a vintage hair style here that could cast her in any film featuring the 1930's or 1940's era.
Scarlett Johansson can obviously look fantastic in virtually any hair style. As depicted in this photo by Scott Alan, she gives the impression of stepping back in time. With this "retro" cut, the pinned back hair on one side, flat and spiral curls, and the white pearl necklace all make it work.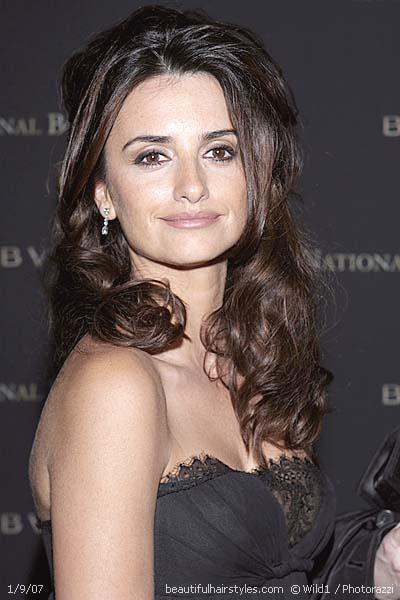 Penelope Cruz shines with the wrap-around style.
In this portrait from 2007, Penelope Cruz shows a hair style that falls straight with a sudden burst of curls draping over her shoulders…incredibly beautiful! She gives off an ambiance of confidence, style, grace, and beauty with this one pose. Whatever she was trying to portray, it worked perfectly.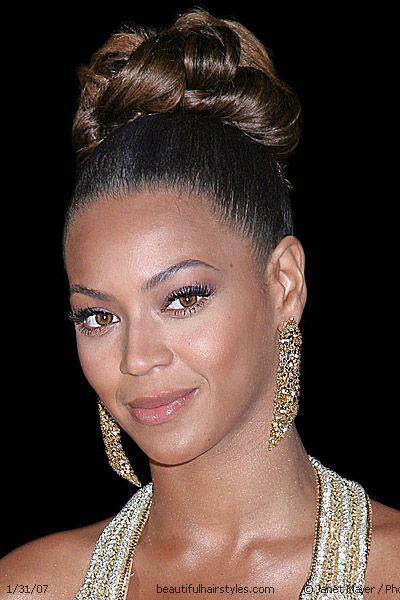 Beyonce modeling an updo that is simply elegant.
Beyonce Knowles has created a very popular persona. Her various style choices of clothes, jewelry, accessories, and of course, her hair styles all compliment her appearance. She brings about a look showing a confident, bold, and deliberate statement for her fans.
Whether she wears an updo or a wave, her hair simply makes her intentions clear as to her fashion choice of the moment. Being so beautiful and stylish no matter what she wears, she has the ability to demand anyone's attention without an intentional effort.
In this updo with an evening gown and a set of brilliant gold earrings, she only has to glance at the camera to penetrate one's heart.
Celebrities seem to always be in the spotlight for some reason or another. For these beautiful women, their show of an impressive selection of fashion is rewarding and appealing.
Fashion choices by celebrities can give great inspiration in selecting from our pre-owned watches and pre-owned jewelry inventory. At Raymond Lee Jewelers, you will experience great selection and fantastic discounted prices. Check out the online shopping opportunity or come by our beautiful 3,200 square foot showroom in Boca Raton, Florida!