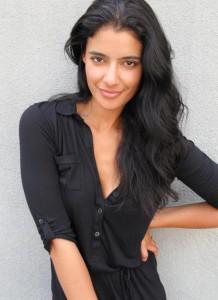 UPBEAT Entertainment just sent us the heads up that Jessica Clark, who plays Lilith, will be interviewed  on their radio show today (Friday July 27th) at 6:00 p.m. EST.
Making the most memorable debut in HBO's Emmy-Nominated and critically acclaimed series "True Blood" history, bombshell Jessic Clark, emerges fully nude from a pool of blood in front of Eric, Bill and the Authority as "Lilith," the mother of all vampires and the first earthbound vampire who was created in the image of God. The Sanguist movement that follows the Vampire Bible worships Lilith as their Vampire savior.
Listen to the UPBEAT Entertainment News Radio Show here.