Jennifer Lawrence Didn't Want To Talk About "mother!" As Much As Darren Aronofsky Did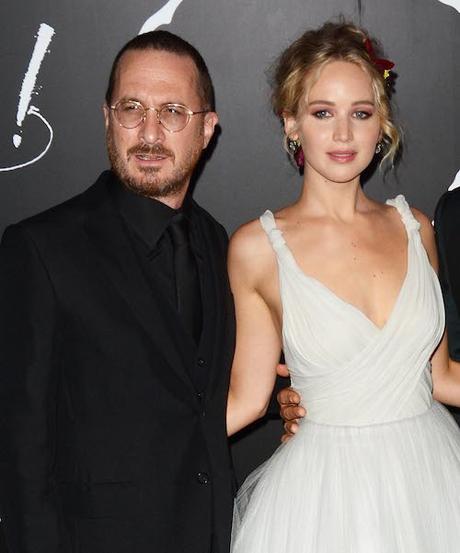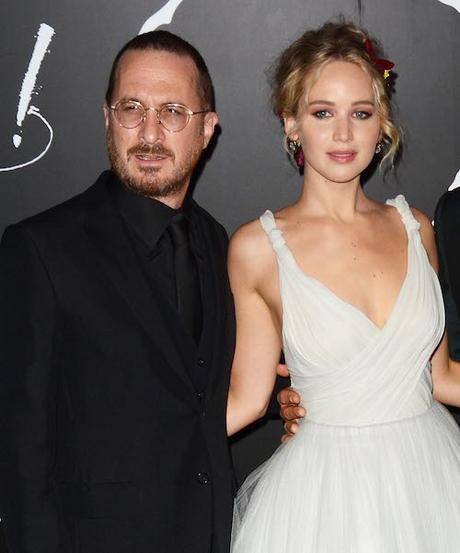 Jennifer Lawrence and Darren Aronoksky always felt extremely random. It seemed that the only thing they had in common was mother!, the film they made together. Well, they're not together anymore, and as it turns out, they were barely even bonded over mother! talk while they were still together.
JLaw recently sat down with Adam Sandler (who for some reason now looks like a haunted calculator salesman) to talk acting for Variety's Actors on Actors series. We all know that audiences and critics were extremely divided on mother!; some thought it was a fever dream of genius and a many thought it was bloated and try-hardy. Adam asked Jennifer if she ever reads anything about her performances, and she replied that she doesn't really do that. Unfortunately, during her last press tour she was hooking up with a guy who loved nothing more than to spend every waking moment conducting a post-mortem on mother! reviews.
"We'd be on the tour together, I'd come back to the hotel and the last thing I want to talk about or think about is the movie, and he comes back and that's all he wants to talk about.

I was doing double duty of trying to be a supportive partner while also being like, 'Can I please, for the love of God, not think about mother! for one second?' And then he would start reading me reviews, and then I finally was just like, 'It's not healthy! Neither of us are doing it!'"
Adam Sandler added that he also doesn't read anything about his films, and that the last time he did was around Billy Madison. That's…probably a good idea that he doesn't read anything about his films.
I honestly thought Jennifer Lawrence was a bit more clever. How did she not think to rig up a cardboard cutout of herself with a recording saying "Uh huh…uh huh…oh yeah? Uh huh" so she could sneak off while her boyfriend drones on about their film's Rotten Tomatoes score. I just hope whatever goats she gets on her new goat farm are quiet ones. She doesn't need to get any paranoid thoughts about hearing her goats bleeting, "MAAAAAA" and wondering if they are trying to complain to her about mother!.
Pic: Wenn.com
Source: Jennifer Lawrence Didn't Want To Talk About "mother!" As Much As Darren Aronofsky Did
1 total views, 1 views today