ChristianNews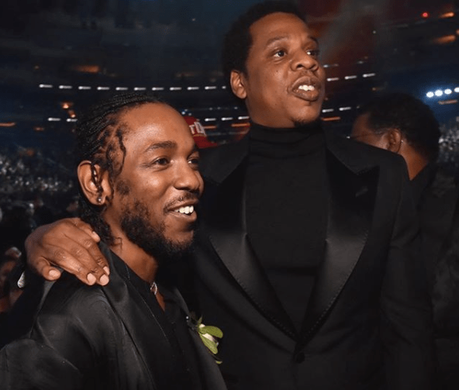 Kendrick Lamar has the answer to Donald trump's Tweet about rap ICON Jay-Z.
Jay-Z could just run for President…
Well, at least Kendrick Lamar thinks so. Lamar put it out there during his acceptance speech for Best Rap Album at Sunday night Grammy Awards.
"[Hip-hop] is what got me on the stage, this is what got me to tour around the world. Most important, it showed me what a true artist is," Kendrick said while accepting his award. "It's really about expressing yourself and putting that paint on the canvas for the world to evolve for the next generation and the next," before he yelled,"Jay for President!"
Lamar's words of support came the same day that President Trump called himself clapping back at Jay-Z on Twitter, after the rapper called his "shithole" comment hurtful on the Van Jones Show on CNN.