ChristianNews
Jay-Z is the cover story for the Dec. issue of NY Times. Inside the issue the iconic rapper talks the 'Story of O.J.'
'Jay-Z on the Story of O.J.'
It's a nuanced song, you know. It's like, I'm specifically speaking to us. And about who we are and how do you maintain the sense of self while pushing it forward and holding us to have a responsibility for our actions.
Jay-Z talks O.J. becoming successful, and being reminded when he became the subject of racial debate that he was also a black man.
The goal is not to be successful and famous. That's not the goal. The goal is, if you have a specific God-given ability, is to live your life out through that. One. And two, we have a responsibility to push the conversation forward until we're all equal. Till we're all equal in this place. Because until everyone's free, no one's free, and that's just a fact.
Jay-Z on making sure Blue Ivy, Rumi and Sir understand the world he grew up in, even though they live a different lifestyle.
There's a delicate balance to that, right? Because you have to educate your children on the world as it exists today and how it got to that space, but my child doesn't need the same tools that I needed growing up. I needed certain tools to survive my area that my child doesn't need. They're growing up in a different environment.1 But also they have to know their history. Have a sense of what it took to get to this place. And have compassion for others. The most important thing I think out of all this is to teach compassion and to identify with everyone's struggle and to know these people made these sacrifices for us to be where we are and to push that forward — for us. I believe that's the most important thing to show them, because they don't have to know things that I knew growing up. Like being tough.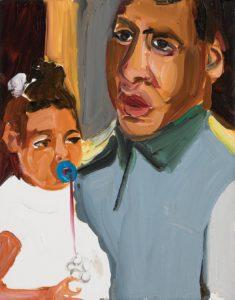 Read the full article HERE