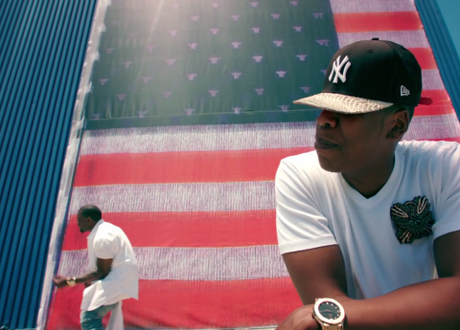 Jay-Z and Kanye West
The background
Hip-hop superstars Jay-Z and Kanye West's Watch the Throne tour has arrived in London. The sell-out concerts have attracted a star-studded audience, with footballer Didier Drogba and Hollywood actress Gwyneth Paltrow in attendance, and an impromptu performance by Rihanna.
The two rappers are touring on the back of their 2011 collaborative studio album, which debuted in the top spot on the US Billboard chart.
But can the concerts live up to the hype?
Concert not just about the album – thankfully
Watch the Throne is "one long moan/boast about being rich and famous" and "an overblown collaboration," wrote Will Hodgkinson in The Times (£): "An entire concert of this wasn't enticing, but luckily the pair have a back catalog of modern classics between them." According to Hodgkinson, the concert was far from hip-hop's roots but still enjoyable, turning Jay-Z and Kanye West into "pop idols" for the night.
A good pairing
Jay-Z and Kane work well together in a concert setting, said Will Dean in The Independent: "Both have weaknesses, but the match-up covers for both. Kanye has the better feel for the stadium spectacular … Jay-Z, on the other hand, is clearly the more accomplished rapper and performer." Apart from a few duff notes, Hodgkinson wrote, "most moments are enthralling".
Lack of ego
"From the off, the performance had a mutually appreciative feel, and egos took a back seat," according to James Lachno in The Telegraph. Lachno singled out the concert's closing number for particular praise: "Closing track Niggas in Paris stretched across two encores into an uproarious crescendo. What a privilege to have seen music trump ego in a compulsive slice of hip-hop theater that will live long in the memory."
See Kanye West and Jay-Z perform single Otis from album Watch the Throne