Jason Momoa And Lisa Bonet Weren't Married, But They Are Now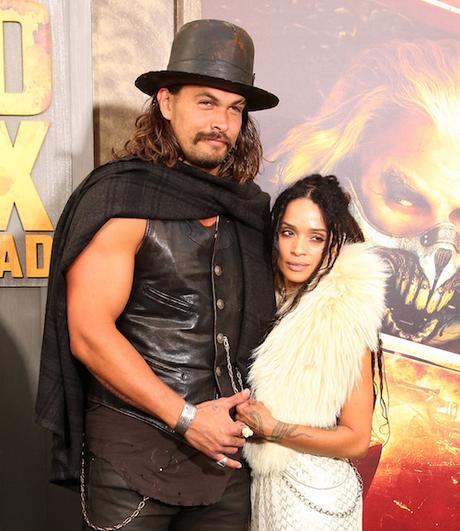 For a very long time, I thought that Jason Momoa and Lisa Bonet were lucky and won the marriage lottery. Lisa Bonet was lucky, because who wouldn't want to brag that they get to curl up next to Jason Momoa 'til death did them part. And Jason Momoa was lucky because he was married to the legend that is Lisa Bonet. The only thing is, they weren't actually married.
It was generally believed that Jason and Lisa got married back in November of 2007. I don't know whose anniversary that is, but it's not theirs. According to People, they got married last month in a "very intimate" ceremony. But UsWeekly's source says that their wedding was a "big party" at their house in Topanga and a whole bunch of people came from out of town for. The guest list included Lisa's daughter Zoe Kravitz, Alicia Vikander and Michael Fassbender, as well as some of Jason's former co-stars.
Jason and Lisa have two kids together, Lola (10) and Nakoa-Wolf (8). This is Jason's first marriage, and Lisa's second after Lenny Kravitz. For years, Jason has referred to Lisa as his "wife" in interviews. But people do that all the time, so it's not like he was telling the lie of all lies. But still, that one shady mess of a cousin some of us have in our families better not get any ideas from this situation with Jason and Lisa. I know your first marriage was legit, Denise – you already got one waffle maker out of me, you're not getting a second.
Pic: Wenn.com
Source: Jason Momoa And Lisa Bonet Weren't Married, But They Are Now
2 total views, 2 views today