Second Time's a Charm? Sopranos star Jamie-Lynn Sigler, 31 announces engagement to boyfriend Cutter Dykstra, 23.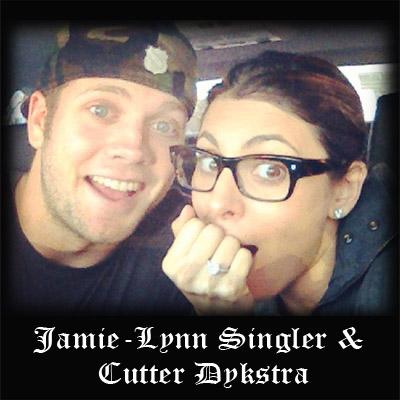 Jamie-Lynn Singler 31 is taking her relationship with Cutter Dykstra, 23, to the next level. The former Sopranos star showed off her diamond engagement ring on Twitter, announcing her engagement to Washington Nationals infielder Cutter Dykstra.
"So this just happened," so she wrote along with a picture of herself showing off her engagement ring as she puts her left hand up to her gasping face. Her beau also appears in the photo, grinning from ear to ear. "She said yes!!" he gushed on his own Twitter.
"Jamie couldn't be happier. Cutter is the perfect guy for her," a source told Us Weekly. "Although they have only been together for a year, they both know that this is it for both of them. They are both on cloud nine as are their families and friends."
Dykstra, who is the son of New York Mets star Lenny Dykstra, and Sigler started dating a year ago and made their romance public in March 2012.
Congratulations have since poured in from their friends, families and fans. "Glee" actress Lea Michele was among the first who sends her well wishes as she tweeted, "Congratulations to my good friend @JamieLSigler and her new fiancé on their engagement! So happy for you both!!" Jamie responded to the outpouring support, "Thank you so much for all the love everyone. I am so happy and more importantly lucky! @CutterDykstra."
This will his first and her second trip down the aisle. Jamie was previously married to her manager A.J. DiScala before she split from him after two years of marriage.
Before seeing Washington Nationals baseballer Cutter, the actress dated her "Entourage" co-star Jerry Ferrara for one year and was once linked to football star Mark Sanchez.
Congratulations to the couple!!!