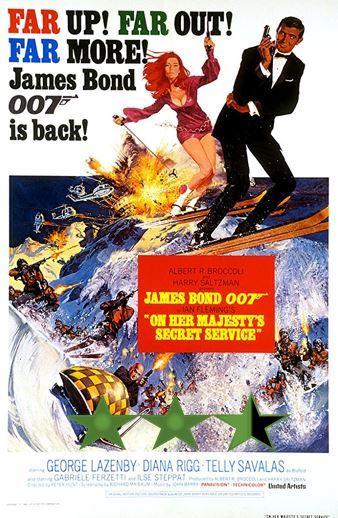 Director: Peter R Hunt
Writer: Richard Maibaum (Screenplay)
Starring: George Lazenby, Diana Rigg, Telly Savalas, Gabriele Ferzetti, Ilse Steppat, Lois Maxwell, George Baker
Plot: James Bond woos a mob boss's daughter and goes undercover to uncover the true reason for Blofeld's allergy research in the Swiss Alps that involves beautiful women from around the world.
Runtime: 2 Hours 22 Minutes
There may be spoilers in the rest of the review
Verdict: Disappointingly Dull
Story: On Her Majesty's Secret Service starts as James Bond (Lazenby) is tracking down Blofeld (Savalas) after his escape from the last film, he starts by getting close to Tracy (Rigg) whose father Draco (Ferzetti) might just know the location of Blofeld.
Once he gets the led James is off on his mission which takes him to the Swiss Alps where he hopes to come face to face with his greatest enemy Blofeld who has started his next plan.
Thoughts on, On her Majesty's Secret Service
Characters – James Bond is back, he is still a womaniser only now he doesn't have the same spark of charisma that he had been showing in previous films, he still must go head to head with Blofeld, but he just doesn't feel right this time around. Tracey is the Bond girl this time around, she isn't as easy as the previous one showing a higher intelligence to stay ahead of Bond and not following the traditions that her father wants. Blofeld returns and for some reason doesn't recognize Bond even after meeting him in the last film, so that is strange. He has a masterplan to take over the world or at least put money in his pocket, well bank account. Draco is the connection to locate Blofeld with him being Tracy's father it also helps with the locating as part of a deal.
Performances – George Lazenby doesn't have the same level of charisma or charm that Sean Connery brings, this only disappoints and takes us away from the film in places. Diana Rigg does bring class the to Bond girl role, showing more commitment to this role that Lazenby. Telly Savalas struggles to step into Donald Pleasence's shoes in the Blofeld role almost being a parody of the character.

Story – The story here takes James on his latest mission which is to capture Blofeld after his escape last time out, this takes him in a new direction away from the tropical islands and into the snow-covered mountain ranges as Blofeld is working on his next plan to become rich. The story is a way too long compared to previous films and does drag at times, the fact Blofeld doesn't remember James is a big issue for me because them coming face to face was a big moment in You Only Live Twice. The highlight of the story comes from the fact we get a surprise ending which does show us that we are ready to continue the battle.
Action/Adventure – The action is a complete mixed bag because certain fights are good, but then the horrible green screen moments just don't work. The adventure takes James to a new location which is all we want at times.
Settings – We are set in the Swiss Alps on top of one of the mountains which shows us a base that isn't easy to escape from and away from the bikinis we have been seeing too often.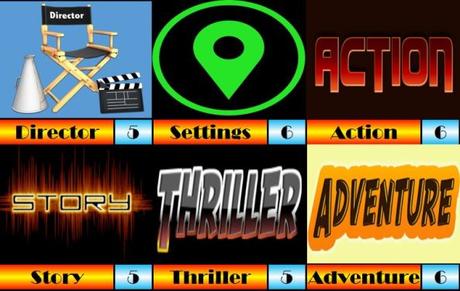 Scene of the Movie – Ski escape.
That Moment That Annoyed Me – Blofeld not remember Bond.
Final Thoughts – This is the weakest in the series to date, we just don't get drawn in like before and the attempted new technology use only hinders the film.
Overall: Weakest Bond film to date.
Rating

Advertisements