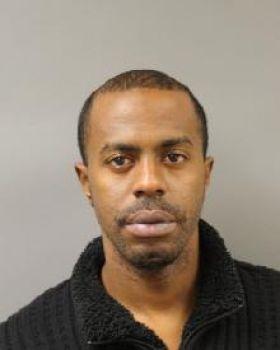 (Photo By HPD) 

Jacob Brown


Houston Chronicle


A suspect has been arrested in the shooting death of a woman and the wounding of a man last summer as the victims sat in a car in north Houston. 




Jacob Brown, 27, is charged with capital murder in the shooting, which occurred about 12:30 a.m. June 27 at 7311 Curry, according to the Houston Police Department. 




Police said Titisha Denise Williams, 22, and 33-year-old Damon McClain were in a car in the parking lot of an apartment complex when two men approached them and demanded money. The suspects then shot them more than once and ran away. 




Williams died at the scene. McClain, 33, was rushed to Ben Taub General Hospital and was in critical condition. No update on his condition was released. 




Investigators later determined Brown was a suspect in the case. At the time he was charged in the shooting he was already in the Harris County jail for an unrelated robbery case.


When asked about the gun used, Brown admitted that a few days previous to the incident, he'd broken into the home of a fat white gun owner and stole it.  The gun had been found under the pillow in the main bedroom.  The victim of the theft had no comment.