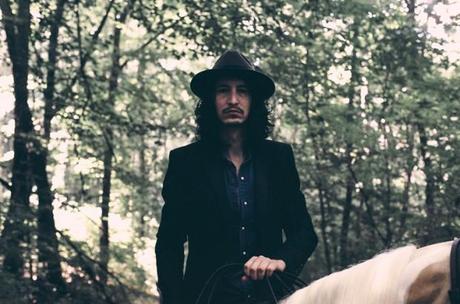 After putting in years supporting acts like Willie Nelson and Loretta Lynn, Nashville-based musician, Jacob Thomas Jr., is finally releasing his solo debut, Original Sin, on June 17th. We get a taste of the album and a peek at Thomas' solo work with the second track, "Bored with You".
If you didn't pay attention to the lyrics or title, you'd think "Bored with You" was a tender, intimate love song. However, you'd be very wrong — the track is essentially encouraging someone to piss off. From the very first lines, "You came here to stay/But I wish you would go way away," the singer exorcises a tiresome, painful person from his life. Describing it as "the opposite of a love song," Thomas says the track is about "people [who] can't stand the idea of being boring, they have to feel 'special' or 'different,' and to those people 'boring' is the greatest insult."
As with "Bored with You", most of the songs on Original Sin feature only the lead man with his acoustic guitar. He sings woeful stories, the type you feel in the tips of your fingers and the pit of your stomach. They're raw and honest, laying all their emotions out on the table. Clearly, authenticity is more important to Thomas than trying to impress people, which in the end, is kind of impressive.