Deviled eggs get a spooky Halloween costume when dressed up as a Jack O' Lantern with homemade orange pimento cheese spread.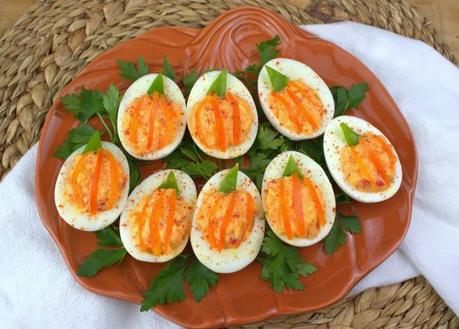 Jack O' Lantern Deviled Eggs
Sue Lau | Palatable Pastime
My recipe of the day is twofold: my version of the classic Southern pimento cheese spread, plus a really cute way to dish it up for Halloween parties or fun snacking.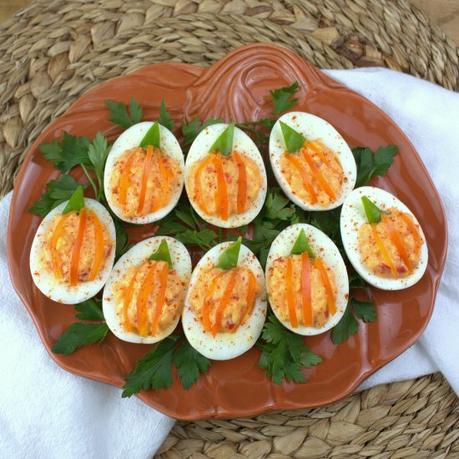 The Quest for the Best....Halloween Eats
I love looking at clever Halloween ideas for the kids or to serve my friends at Halloween parties. But I have to admit it becomes a bit of a challenge to come up with something that isn't just....weird.
Oh, I have made the skull meatloaf before. And my meatloaf is pretty freaking tasty, but not when it looks like a gross severed head. *laughs*
So I sit around trying to dream things up, then tossing ideas out of the window if they don't have some shred of normal to them. Because I admit it. I am a bit of a nerd who likes somewhat "normal food".
Cute but not Strange or Gross
The Jack O' Lantern concept works for me. Deviled eggs are usually pretty mundane but people like them at parties and potlucks. There is no weird flavor here- just the pimento cheese which I have stuffed in eggs before. And the decoration is somewhat the same as the pimiento peppers, being peppers after all. And really, only take a few minutes extra.
One Tip You'll Need
The only caution I say is to slice the orange peppers really thin or they tend to stick up straight as a stick. They bend to the curve easier if more is trimmed away. So enjoy, and try not to eat them all yourself!
You'll possibly have extra pimento cheese depending on if you just do some for a family or do a ton for a party. I have added some ideas below.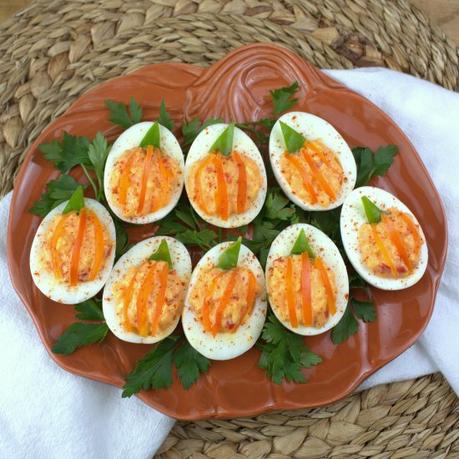 You Might Also Like: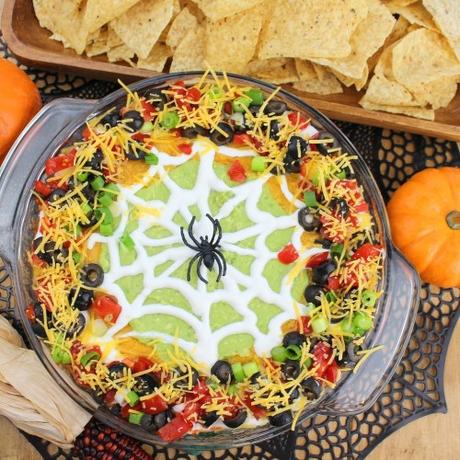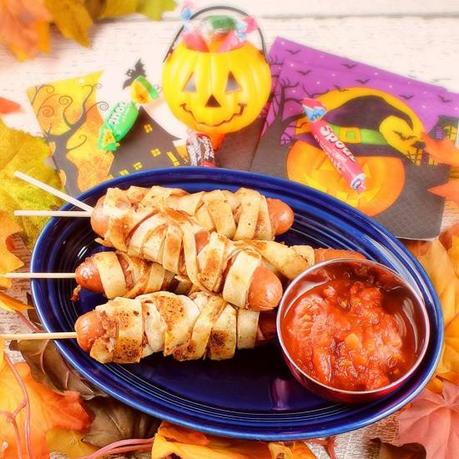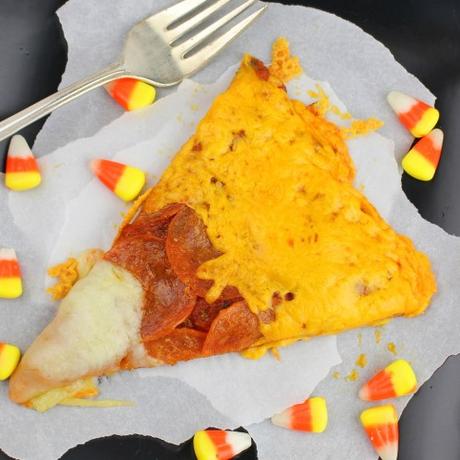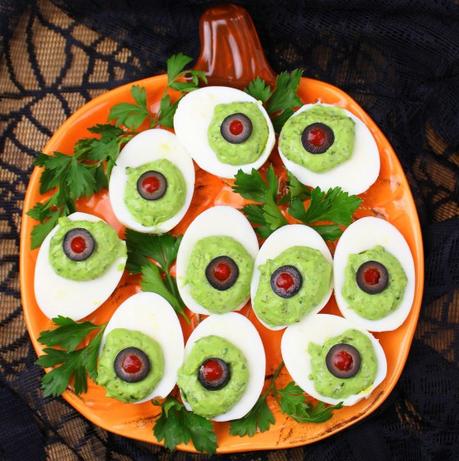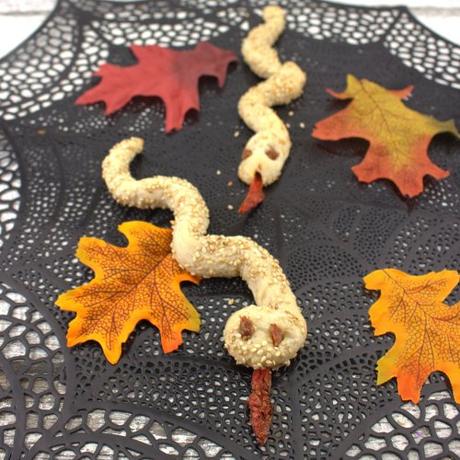 Jack O' Lantern Deviled Eggs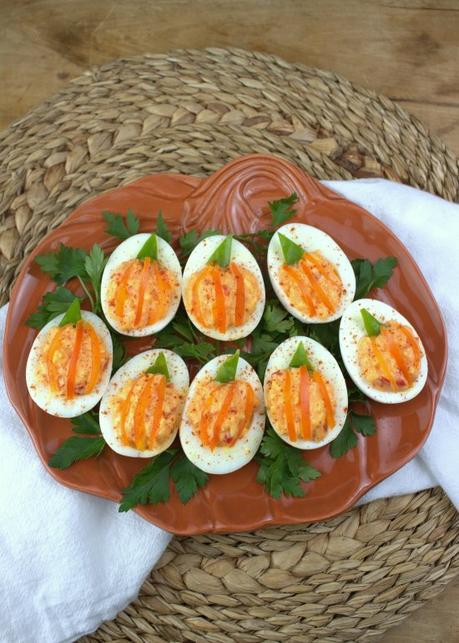 Other uses for Pimento Cheese:
Pimento cheese makes a great spread as well for things like buttery crackers or a dipper for crudite like celery and carrot sticks.
It's great on top of burgers instead of the usual slice of American cheese. A dab on top of a fried green tomato is just heaven.
And perfect on a toasted bagel in the morning if you are looking for a different breakfast idea.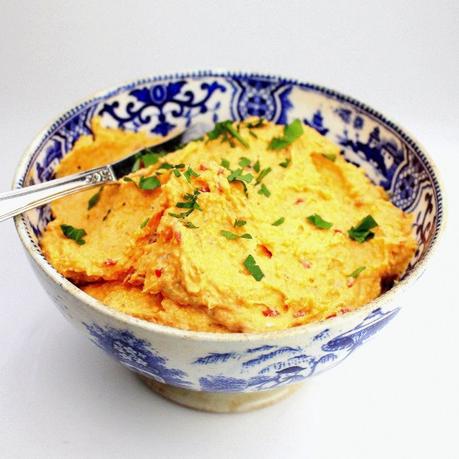 Of course, making sandwiches is a great way to enjoy pimento cheese- not only schmearing on crusty bread.But it also makes a delicious filling for grilled cheese sandwiches.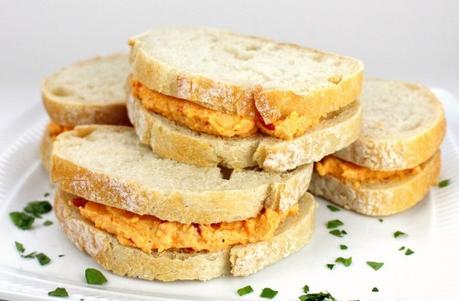 Jack O' Lantern Deviled Eggs
Servings: 8 pimento cheese servings
Jack O' Lantern Deviled Eggs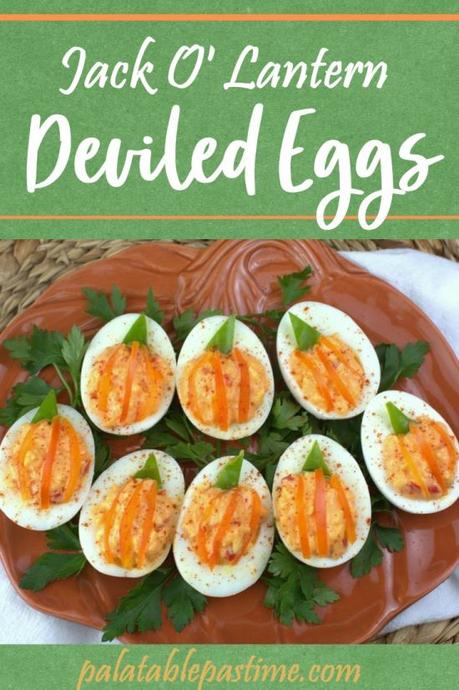 From Blogging Friends