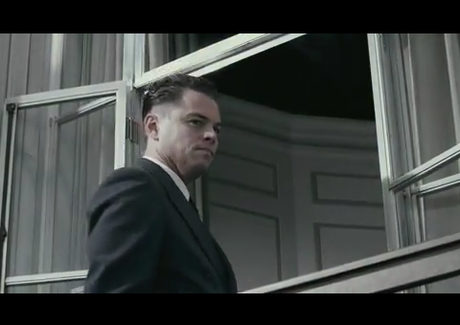 Leonardo DiCaprio as J. Edgar Hoover.
Director Clint Eastwood's latest endeavour, J. Edgar, is an ambitious portrait of one of American history's most conflicted figures, FBI head J. Edgar Hoover. Critics, unanimous in their praise for Leonardo DiCaprio's turn as the enigmatic Hoover and the film's visuals, are divided over Eastwood's handling of the subject matter.
The film charts Hoover's autocratic five-decade directorship of the FBI and attempts to tease out the story of his much speculated over private life. The biopic deals with the sensational aspects of Hoover's nefarious ways – blackmailing presidents and recording Martin Luther King Jr.'s encounters with a mistress – but Clintwood is also praised for his light touch when dealing with Hoover's sexuality. However, with such challenging subject material, critics are judging the film on what it does and doesn't choose to say.
Internal conflict. According to David Denby of The New Yorker, J. Edgar if anything, is a "portrait of the soul". He praised Eastwood's treatment of Hoover as "a compound of intelligence, repression and misery" and for capturing '"the destructive effects of self-denial [in] withering detail"; he commended Clintwood's decision to use prosthetics to age DiCaprio, which have the effect of enhancing the feeling of how a "young man" will "coarsen" with "years and power." The film is a "remarkable but not altogether surprising turn" in Eastwood's career.
A balanced film. Todd McCarthy of The Hollywood Reporter, praises Clintwood and Dustin Lance Black's (the Oscar-winning screenwriter of Milk) "surprising collaboration" for tackling the film's "trickiest challenges with plausibility and good sense, while serving up a simmeringly caustic view of its controversial subject's behavior, public and private." Roger Ebert, of the Chicago Sun Times, also respected Eastwood's "refusal to cheapen and tarnish by inventing salacious scenes."
DiCaprio steals the show. Lou Lumenick of the New York Post gushes over DiCaprio's "daring and astonishing" performance and is confident of DiCaprio's Best Actor Oscar for his '"tour de force" of a performance. But though Armie Hammer's (The Social Network) portrayal of Clyde Tolson, Edgar's right-hand man, is praised as subtle, the rest of the cast fail to stand out. Todd McCarthy of The Hollywood Reporter claimed Naomi Watts as Helen Gandy, Edgar's long-term personal secretary, has "little opportunity to express much beyond dogged loyalty" and Judi Dench, who plays Edgar's mother, is similarly "limited" as a domineering "mother hen." 
Stellar visuals. Critics are unanimous in their praise for Tom Stern's cinematography. Denby at The New Yorker admires the "dark-toned", "heavily shadowed" scenes as "redolent of the past". Roger Ebert, at the Chicago Sun Times, also applauded the "masterful" ease with which Eastwood spans seven decades and praises the "sets, the props, the clothes, and details" as "effortlessly right".
Missed opportunities. James Rocchi of Box Office Magazine feels Eastwood and Dustin Lance Black's script  fails to present "a serious and artistic examination of the role of law and intelligence in America, of the toxic nature of secrets, or of how desperate times demand desperate measures—and make public servants into desperate (and dangerous) men." Instead "what you feel leaking off the screen in every scene is missed opportunity". He dismisses the film as "stiff, jerky, mechanical, fake."