Hot summer days make one think of ice cream, but any day is a good day to stop at Izzy's Ice Cream Cafe... included in Minnesota Monthly's  Best of Summer 2011 for good reason!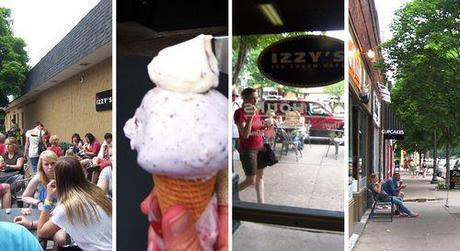 Home of the 'izzy' scoop, an additional small scoop of another flavor to top off your cone... and the ice cream hot dish of 32 izzy scoops in a red hot dish, their continually changing 32 innovative flavors will keep you coming back for more. Visit Flavor Up on their website for current flavors (updated every 3 minutes!) or follow them on Facebook et al to see new flavors as they are added.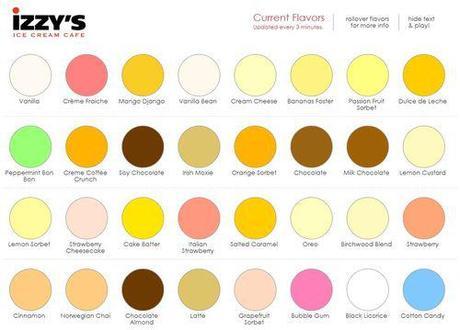 They involve the whole community in their annual 'People's Flavor Awards' where customers give new flavor ideas, Izzy's makes the ice cream, and the whole community votes on their favorite new flavor. Some of the winners make it into their regular rotation, such as 'Italian Strawberry', which was the winner in 2001.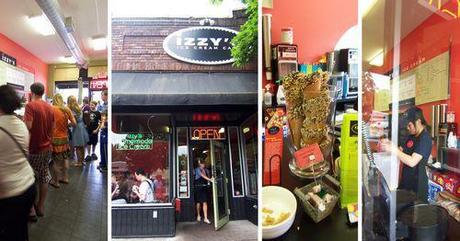 Their shop is located right next to their factory, which they claim is the only ice cream factory operated by solar power. They offer tours and celebrations for young and old alike.
Izzy's Ice Cream Cafe is located at 2034 Marshall Avenue in St. Paul, MN 55104... in a very walkable neighborhood near St. Thomas University where it can be fun to pick up a cone and go for a neighborhood stroll.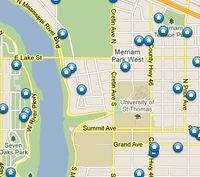 Click here to see currently homes for sale in the area around Izzy's Ice Cream Cafe on Marshall between Cleveland and Wilder in St. Paul, MN.
(Please be patient while the link searches for the most current listings...pass your cursor over the dots on the map or scroll down for property information.)
Sharlene Hensrud, RE/MAX Results - Email - St. Paul Realtor
RELATED POSTS