The Reason She Dressed
The Via Emilia is the main street that runs through Modena.  You could describe it as "Main Street", only this isn't just any old street.  It was built in 187 BC …… so, 2202 YEARS AGO, by the Romans to connect Piacenza (in the mid North West) to Rimini (in the mid North East) on the Adriatic Coast.  This ancient street remains the life line of the city of Modena (ancient Mutina) and all the other ancient cities along its path.  I spotted this super stylish mommy, Pamela walking along the Via Emilia with her daughter a few weekends ago on a Saturday evening, doing what Italians do best…..strolling.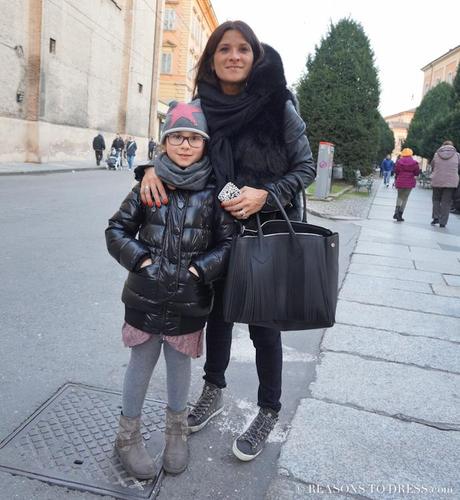 La Passeggiata – Scarpe Adatte // The Stroll – The Right Shoes
It is hard for me to believe, now that I live in Italy, how the world's top shoe designers for sexy heels come from here!  Have you ever tried to walk along Italy's cobble stone paved streets in heels? It is a nightmare.  Not only can you risk your neck you also risk destroying your heels.  I cry each time I feel my leather heels or the toe of my boots accidentally scrape against a cobble stone.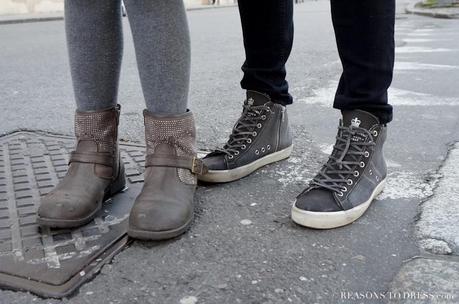 Recently, sneaker culture RULES here, and some of the biggest sneaker brands and niche cult brands come from Italy.  More and more people are dressing "sporty chic" pairing stylish sneakers with just about anything. It's no wonder that Italians lately prefer sneakers when you consider how important "la passeggiata" – "the stroll", is to their culture.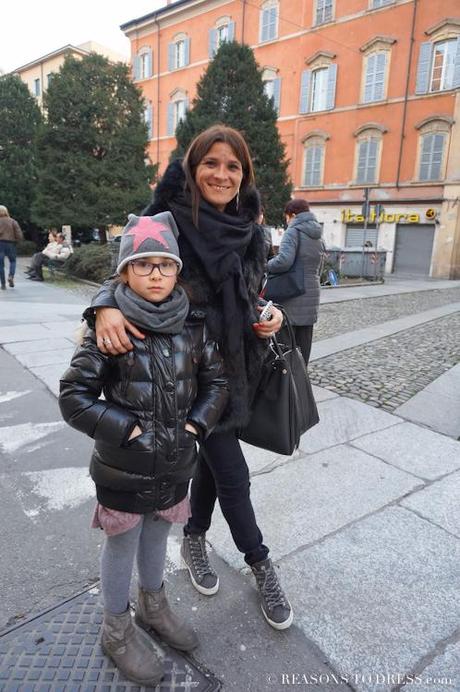 Italians see "the stroll" as something that is essential to creating community, maintaining friendships and an active social life and staying heathy.  I remember visiting Canada a few years back and after dinner I asked if anyone wanted to go for a walk and I was looked at strangely….like, VERY STRANGELY.  In Italy, even when you are with friends out for dinner, an dinner stroll is normal (unless it's raining).  Often with our best friends and neighbors we make a "stroll date" to go for a walk on the weekend, just to chat while not being idle indoors.  They LIVE for strolls – so its no wonder that Leather Crown sneakers are all the rage right now.
Leather Crown
This stylish mom is wearing a pair of Leather Crown sneakers, you can spot them from a mile away. Leather Crowns are everywhere in Italy along with their knock offs.  The product of two Italian designers and 100% made in Cremona, Italy (land of handmade shoes!), these are considered luxury runners. A pair can cost you anywhere between $100 and $325, but on average they cost around $180.
You can often find them on sale here, although sizes are limited.  Some of the ones I love on sale right now are these, all can be  found on this page.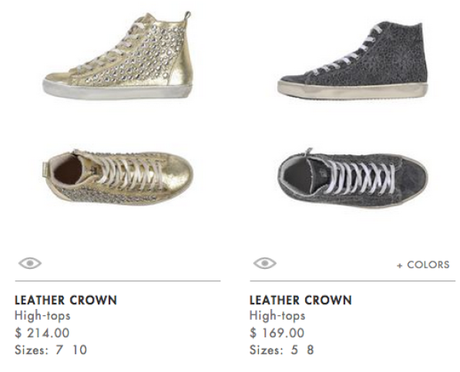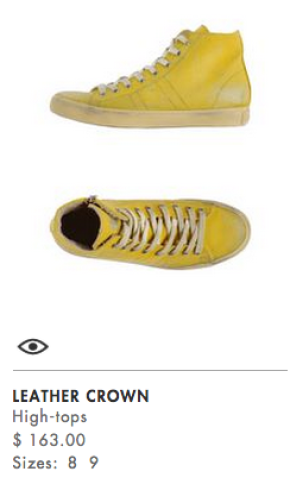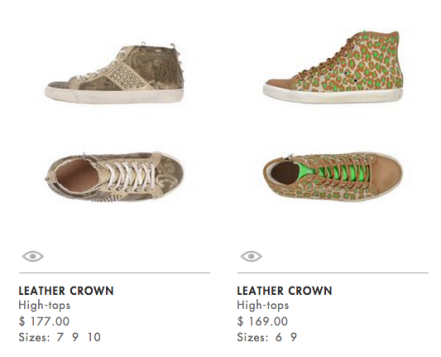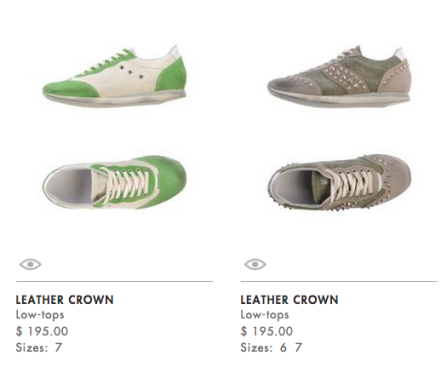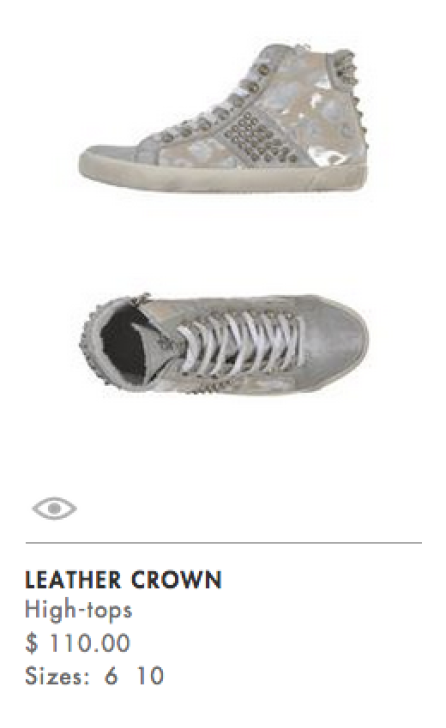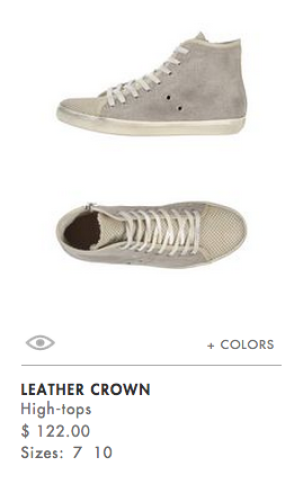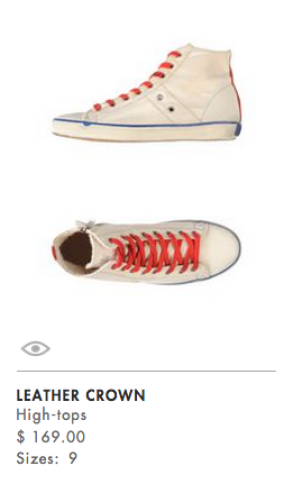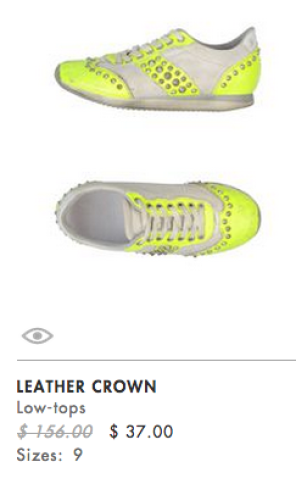 What She Wore
Pamela's wearing a Benetton jacket layered with a faux fur vest and a fringe leather bag bought locally.  I'm totally envious of her edgy vibe that she totally pulls off without looking too young.  Plus, she added in so many details like her phone cover, earrings, and bright red nails!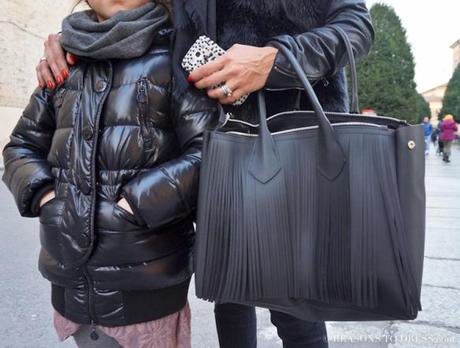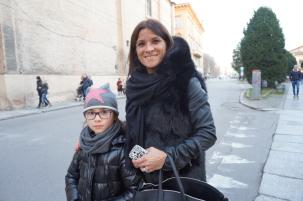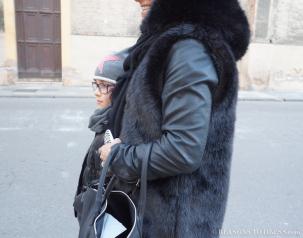 It is obvious that this mamma takes great care in choosing her daily look and staying on trend.  She and her daughter are both so pretty and I love how they are out for an evening stroll together!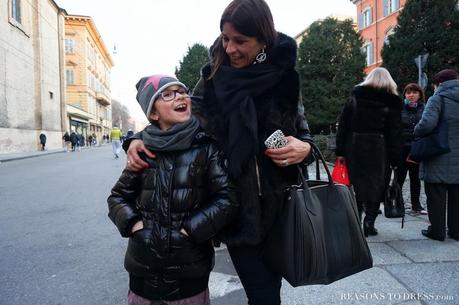 Now onto YOUR style…
#REASONSTODRESS Real Mom Street Style Linkup
 This week I am so happy to have Angele from
If you haven't visited her blog you must check it out!  She is a fashion and lifestyle blogger currently living in Germany and working in Luxembourg.  Originally from Malta and married to a Brit this lady is the true definition of international, plus she speaks Italian!
On her blog you'll find fashion, beauty and her incredible cakes and baking!
Here are a few of my favorite looks from The European Malteser!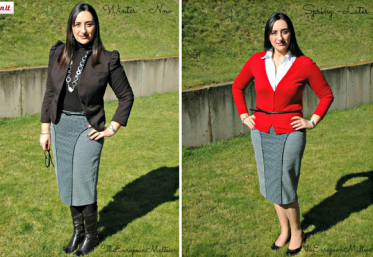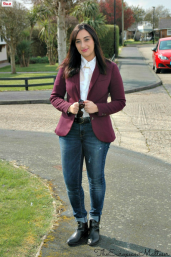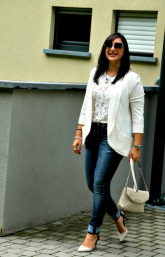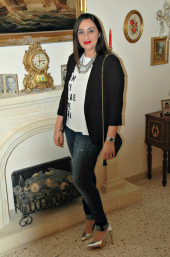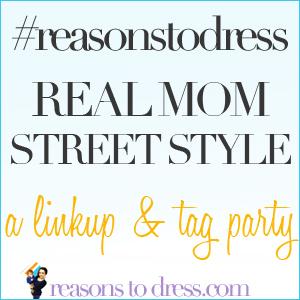 <span class="mceItemHidden" data-mce-bogus="1″><span class="mceItemHidden" data-mce-bogus="1″><a href="http://reasonstodress.com" target="reasonstodress"><<span class="hiddenSpellError" pre="" data-mce-bogus="1″>img</span> style="border: none;" <span class="hiddenSpellError" pre="" data-mce-bogus="1″>src</span>="http://i2.wp.com/reasonstodress.com/wp-content/uploads/2014/09/Reasonstodress-linkup-banner.jpg" border="0″ alt="reasonstodress"/></a></span></span>

An InLinkz Link-up
Feel free to follow Reasons to Dress on Bloglovin' so you never miss a post!
You'll get one email a day with all the new posts from all of the blogs you follow.