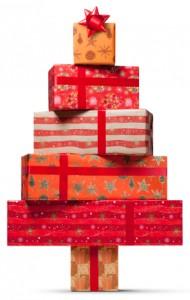 Although mega stores started shelving Christmas decorations before miniature Frankensteins and mummies begged for candy at our front doors, it doesn't mean it's perfectly fine to start decking the halls for yuletide cheer. Put down the holly, the wreaths, and the mistletoe, and keep things in perspective. If you need a little help doing so, we take a look at when it's appropriate to start planning, purchasing and decorating your home as well as how to pick and promote the perfect holiday theme.
Home Accents
A lot can come from the details in holiday decorating. Plants like Poinsettias and arrangements that include pine, red roses, red and white carnations, fir branches and pine cones all set the mood for a classic Christmas look, flower websites like Christmas flowers from FTD are great resources for what a perfect Christmas bouquet should look like. The scent of your home can really set the mood. Light Christmas scents like peppermint, cinnamon, allspice, sugar cookie and pine for a cozy feel. Make minor festive alterations to your normal decor. Substitute normal throw pillows, blankets and rugs for seasonal ones.
Planning Decor
The last few months of the year promote a mega popular holiday each month, although it's exciting be sure to give each holiday it's space. Halloween decor is acceptable October 1-31. Thanksgiving November 1-Thanksgiving Day, and typically people start putting up Christmas decorations the weekend following turkey day.
For most people, Christmas is the big decorating holiday, and although it's a little over the top to start putting tinsel out as early as October, it's actually smart to start planning your theme and what you need to purchase early in the fall. Buying before and after the holiday rush is usually accompanied by some pretty stellar discounts.
Start preparing gradually by flipping through magazines, searching online, stopping by stores and browsing catalogs. Save clips of things you like into a folder. If you're computer savvy, create a Pinterest board of everything you like without a theme in mind at first, then collectively start pulling out the similarities in what you like and build your theme off of that. Make sure your decorations are something everyone in your home can enjoy. Create a budget and a list (and stick to it) to avoid going overboard.
The Tree
Decide if a real or fake tree is more appropriate for you and your family and your theme. A silver tinsel tree theme may be perfect for a 1950′s retro themed Christmas theme but would look silly with a Wild West or Victorian theme. Incorporate texture to the tree using materials like bows and ribbons with garland, ornaments and bulbs. The holidays are about the embracing the people you care about, the tree is the place to add personal touches like homemade ornaments and gifts from family and friends.
The Theme
There are endless amounts of holiday decoration styles. From traditional, to western, contemporary and vintage. Pick what works with your existing home decor and something that will accent the purpose of your space. Pick something everyone in your home will enjoy.
Step outside the box to create a fun and funky Christmastime in your home:
Hobbies. Music, collections, traveling, and  food like candy.
Places. Spain, tropical beach, Paris, Tokyo, New York.
Time Periods. The Wild West, 1950′s, Victorian.
Holiday. Santa's workshop. Snowmen, Nativity.
Brands. Disney, Hasbro games.
Color Schemes. Champagne, gold and cream. Hues of blue. Red, green and metal. Pastels. Electric pop-art colors.
Heather Green: Heather is a former teacher, but now operates as a stay-at-home mom and PTO president who writes for several parenting blogs and education websites. She has four children that attend the school where she used to teach.