Summers always seem to fly by. And even though we're almost in August, there's loads more opportunities to strut your stuff in a new fashionable bikini or one piece swimsuit. Make time for a beach trip, spend the afternoon lounging by the pool, play hookie just to lay outside and work on your tan, and you can always book a Labor Day Weekend vacation. A month is plenty of time to go swimsuit shopping online. And find yourself the perfect swimwear outfit.
So check out this list of the 10 hottest bathing suits for women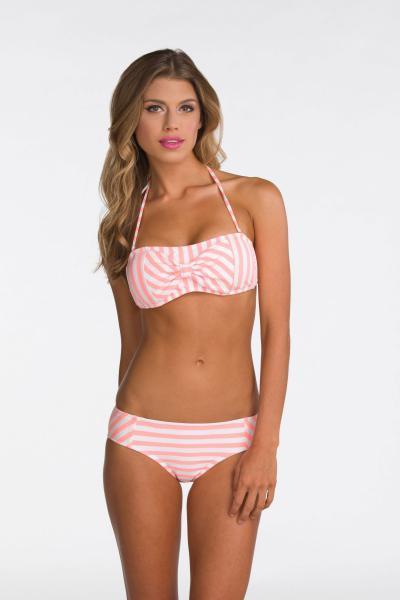 SUMMER CAN'T BE OVER WHEN THERE ARE SUPER CUTE BIKINIS LIKE THIS BIKINI LAB BOW BANDEAU
Bikini Lab Bow Bandeau $40.00 $28.00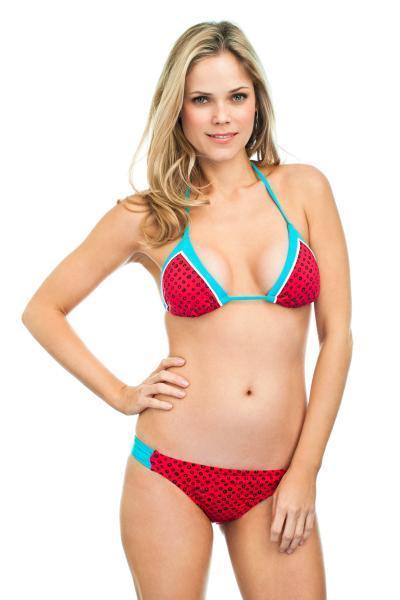 SUMMER CAN STILL BE SO SWEET IN THIS WATERMELON BIKINI BY RADIO FIJI
Radio Fiji Watermelon-kini $52.00 $31.20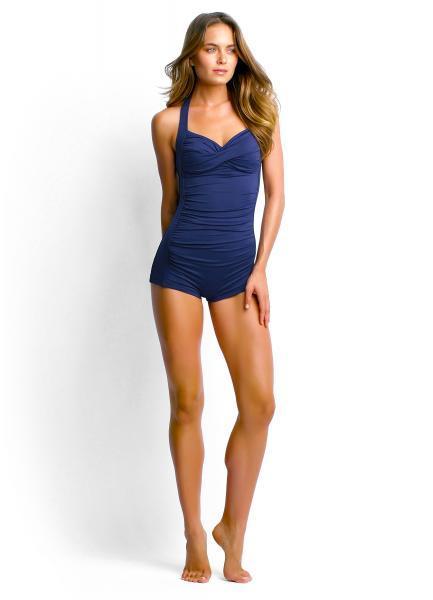 NOW'S THE TIME TO GET YOURSELF A NEW BATHING SUIT. SWIMSUITS LIKE THE LUXURIOUS GODDESSS BOYLEG ONE PIECE SWIMSUIT ARE ON SALE NOW AT SWIMSUITSDIRECT.
Goddess Boyleg by Seafolly Swimwear $140.60 $98.42

DON'T HAVE A SIX PACK? NEITHER DO WE! THAT'S WHY ANNE COLE SWIMWEAR CAME OUT WITH THEIR LINET OF BODY CONROL SWIMSUITS. ENGINEERED SWIMWEAR TO SMOOTH
Anne Cole Control Color Block Splice Bandeau Tankini $68.00 $27.20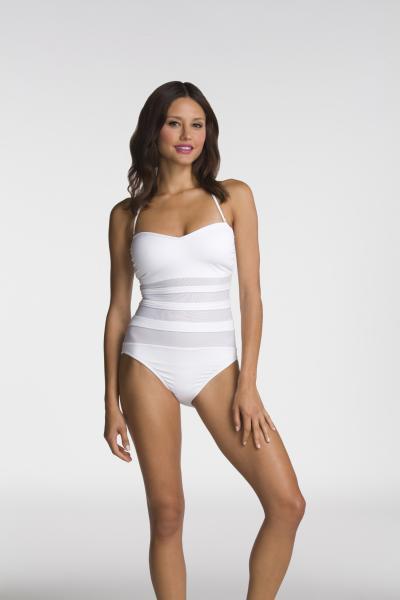 A SEXY ONE PIECE SWIMSUIT? YES PLEASE! WITH A SWEETHEART TOP AND FLATTERING FIT, YOU'LL SHINE FOR SURE IN THIS WHITE LA BLANCA ONE PIECE
La Blanca Sheer & Present Danger One Piece Bandeau $107.00 $74.90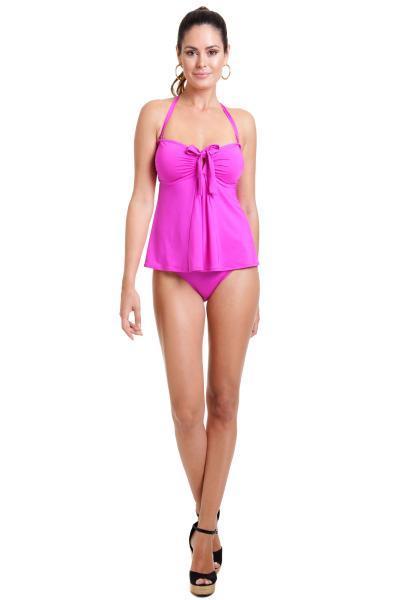 THE BEST TYPE OF SWIMSUITS FOR MOM HAS GOT TO BE THE TANKINI. IT'S VERSATILE, MODEST, STYLISH, COMFORTABLE AND BEST OF ALL EASY TO LOOK GOOD IN!
Cole of California Bow Front Tankini $44.00 $26.40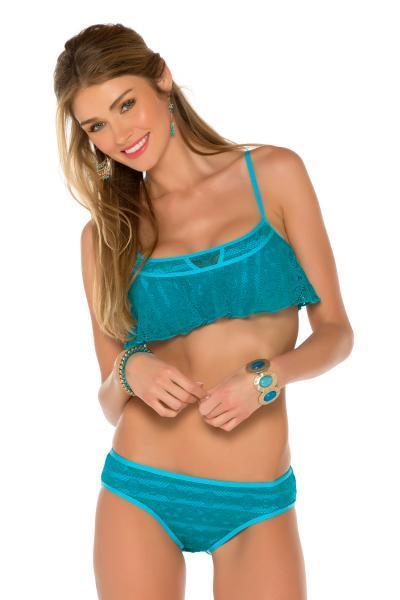 FLOUNCE IS IN FOR A REASON THIS SUMMER. WITH CUTE FLIRTY BIKINIS LIKE THIS ONE FROM BECCA SWIMWEAR, IT'S SO EASY TO LOOK INCREDIBLE AT THE BEACH.
Becca Show And Tell Bandeau $64.00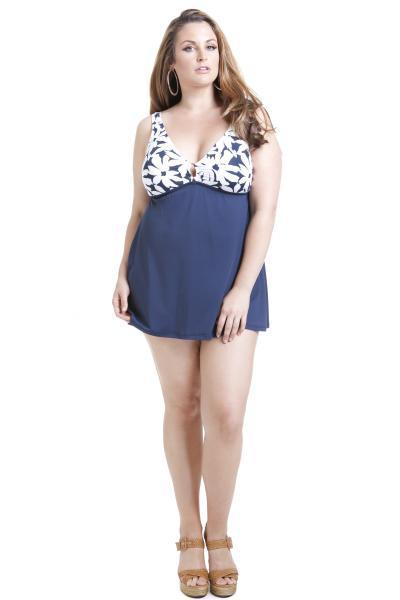 WHY SHOULD SKINNY BABES HAVE ALL THE FUN? FULL FIGURED WOMEN CAN LOOK THEIR SEXIEST IN THIS PLUS SIZE ANNE COLE ONE PIECE SWIMDRESS.
Daisy Ring Swim Dress by Anne Cole Plus $124.00 $74.40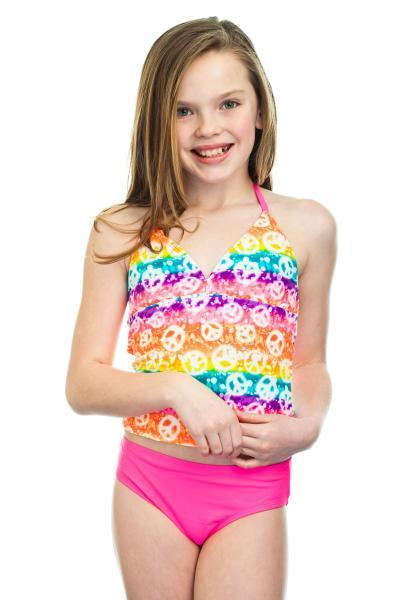 EVEN THE YOUNG GIRLS CAN GET IN ON THE SUMMER SWIMWEAR FUN THANKS TO SWIMSUITS LIKE THIS BREAKING WAVES PEACE SIGN GIRL'S TANKINI
Breaking Waves Happy Hippie 7-16 Girls Tankini $24.00 $14.40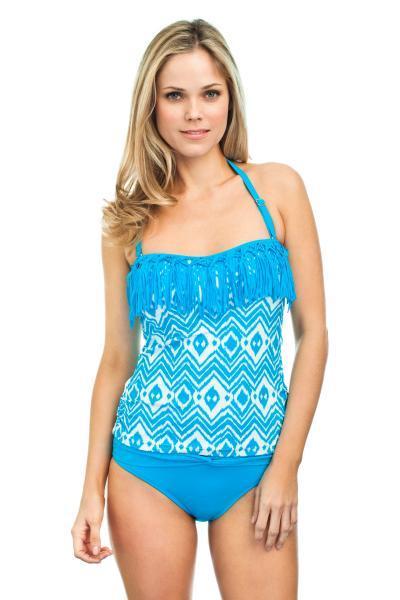 FIND YOUR INNER HAWAIIAN BEACH BABE WITH THIS CUTE TANKINI FROM LEILANI SWIMWEAR. ON SALE NOW
Leilani Azure Sands Fringe Tankini $58.00 $34.80
For more beautiful bathing suits for women search online at SwimsuitsDirect.com