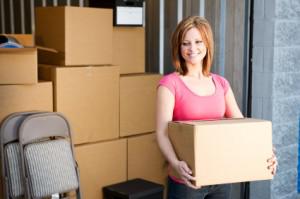 Why go back to college? If you've been at the same job for many years there are a few reasons why you may want to return to college. If you are dissatisfied with your line of work, your pay-rate, or your position, it's probably a good time to kick it up a notch and get that degree.
A degree for someone who only has job experience can provide an incentive for employers to raise your pay or put you in a management position. If the company you work for needs a certain skill-set that none of the employees currently have, they may be flexible in allowing you to pursue an associate or bachelor's degree during your employ with them. This often means switching to part-time employment or taking a brief leave, but it can yield results for those who are successful.
Alternatively, if you already have a degree, but feel like you've hit a glass ceiling and can't progress any further in your current position, you may want to consider getting the next level of degree (bachelor, masters, or doctorate). In some cases it may be a better idea to attempt to switch jobs before pursuing an additional degree.
If your employer won't work with you or you are seeking a different trade, you may want to consider quitting your job to go back to school. For many people this will not seem like a viable option since college fees are not always affordable, however, loans and scholarships are almost always available depending on your EFC (estimated family contribution.) Meet with admissions and financial advisors, students, and professionals working in the trade you are interested in learning to be sure this is the path you were meant to travel. Making the decision to go back to school is a big step, walk with care.
After you have decided that it's a good time in your life to take the plunge and go back to school, you may find you are worried about some of the technicalities. Many people may feel constrained by their age, for example. Whether you are 28 or 68, college isn't just for kids anymore. "Traditional" age for college students is certainly no longer placed in the early 20's.  In some states schools are even offering free classes to senior citizens (over the age of 65), encouraging learning at all levels. This is especially popular at community colleges and some state schools.
Additionally, some people find it difficult to imagine fitting in an education with their family life. For those with younger children, some schools supply affordable child-care, making it financially manageable to return to school. You may also have the option of choosing night or day classes at varying times, so you can tailor your schedule according to your specific needs.
Whether you are looking to branch off in a different direction, increase your annual income, or work in a different position, a college degree may be beneficial to your professional position. Don't be discouraged by factors like your age or your life situation, people from all walks of life attend college and there are often measures put in place to allow many types of students with various road blocks to overcome those issues and confidently educate themselves.
Katie Dugan writes for Go College where you can find helpful information on counseling scholarships and how to go about choosing your college major.