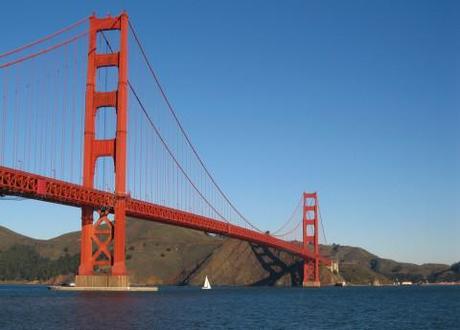 The Golden Gate Bridge, San Francisco - but there's more to the city by the bay than civil engineering. Photo credit: http://www.flickr.com/photos/salim/402618628/
Although it was technically still winter, the weather in San Francisco was above average and remained so, making my extended getaway all the more pleasant. Once in town, it was the Four Seasons Hotelthat I would be calling "home" for the next few days and as per the usual Four Seasons way, their San Francisco location did not disappoint.
Situated in the heart of the city, with plenty to do, the hotel is spacious and airy with a lobby above ground, offering a calmer, quieter respite from the bustling street level below. I travel quite a bit and can say my check-in was the fastest of any to date. No fuss and a very pleasant attendant who walked me to the lifts.
The splurge for this long weekend would be a corner suite overlooking the city below. Warm, inviting colors and a comfortable couch awaited me, along with super-fine linens and a massive bath area that only the Four Seasons could provide. After settling in, it was time to re-discover San Francisco.
Being walking distance to so much, keeping busy turned out to be effortless. Ten minutes in one direction and I was in San Francisco's legendary Chinatown, browsing street after hilly street of trinkets, jewellery, restaurants and more. Good weather had me motivated, so I crossed Sutter Street and kept on.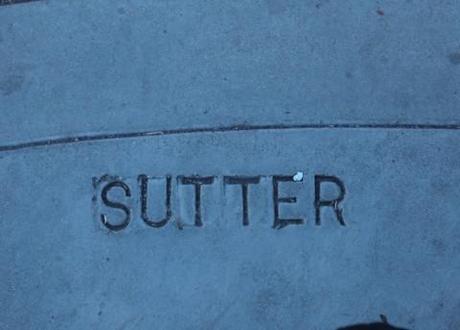 Sutter Street. Photo credit: Dawn Kissi
San Fran is known as a laid back, yet somewhat high-end town. But like my hometown of New York City, there is something for almost everyone, no matter how discriminating one may be. From high to low, there is great sushi; a good number of cool, smaller family-owned shops still mingle with global powerhouses like Hermes and Prada, all clustered downtown, making it easy to satisfy anyone's tastes and budget; and Brit brand Mulberry will soon be opening shop in town, too.
After some time exploring the city's Chinatown, I found myself browsing in the Avant-Card gift shop on Grant Avenue. It's cheeky name aside, the shop is a slick, well-stocked space that offers hand-made cards, boxed sets and a number of unique and limited-edition titles. With the new Seal album playing softly in the background, I spent some time inside pursuing books and notepads that I will ultimately give as gifts in coming weeks.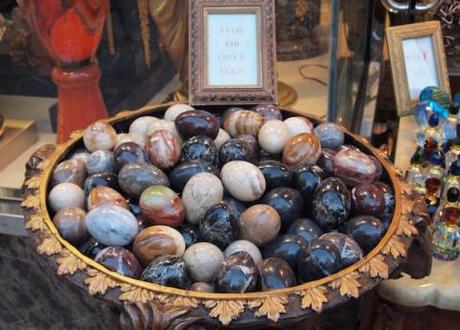 Trinkets for sale in San Fran. Photo credit: Dawn Kissi
Museums, markets and jogging trails are just part of what helps to define San Francisco. And not to be overlooked during a day strolling around town is the Embarcadero, San Francisco's seaside neighborhood offering walking and jogging paths, and some of the best locally grown and sourced treats I've had in the state. With the bay as your backdrop, stop in at TCHO along Pier 17 for some inventive and delicious chocolates.
Back at the hotel, the hospitality was in high gear with a platter of fruits, cheeses, chocolates and sparking water waiting for me upon my return. Unexpected, it was the perfect aperitif before heading to dinner outside of town that evening in Menlo Park.
Visit or re-visit San Francisco. With lots to do and US Highway 1 so accessible, escaping the city is easy. Fresh air along the coast, world-class wineries and coastal parks and beaches make the drive all the more worth it.