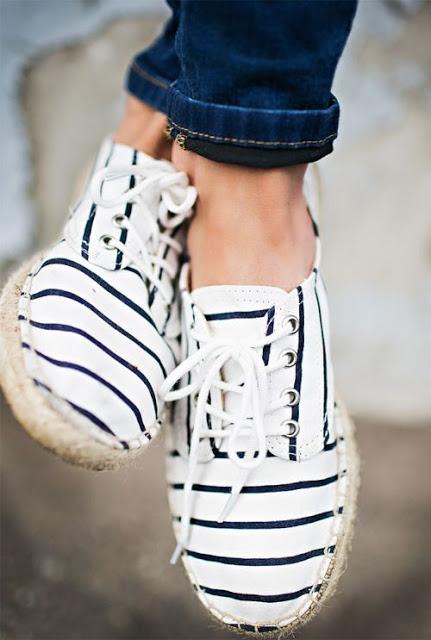 Image Courtesy : Pinterest
Locked within the waves of the sea, is a spellbinding power; a power that captures the imagination of one and all. The tangy taste of salt, the rich blue-green waters, and the majestic waves rolling into each other, create a story that is both compelling and awe-inspiring. Nautical inspirations in fashion pave the way for contemporary sailor styles, presenting an array of stripes and a liberal application of blue. Having imprinted its mark on shoes,
apparel and accessories
, the quirky sailor style is a breather for those who'd love to sail the seas to reach a faraway fashionscape!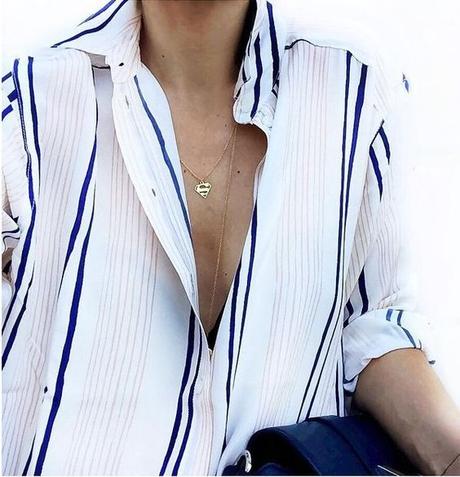 Image Courtesy : Pinterest
1.Stripe you well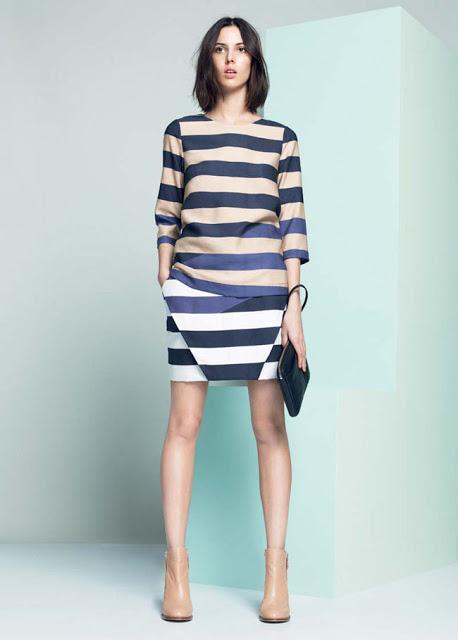 Image Courtesy : thebestfashionblog.com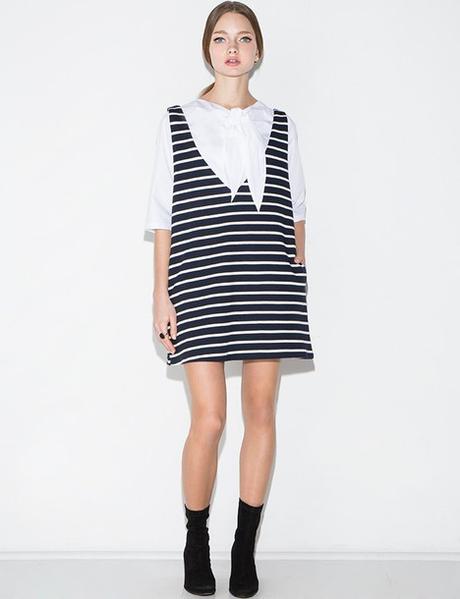 Image Courtesy : girlywheretoget.in
Sailor stripes aren't just popular among young sailors. The fashion-forward generation has included these stripes into street-wear or their fashion-drobe. We suggest that you take a different approach to the run-of-the-mill blue sailor stripes. Mix different colored stripes into your dress to be the Goddess of variation.  If you're a sucker for the monochrome, try out an unconventional scooped dress highlighted with a cool sailor sash at the collar. Pump up the quirkiness with a pair of gorgeous heels.

2.  Sailor-collared shirt and jeans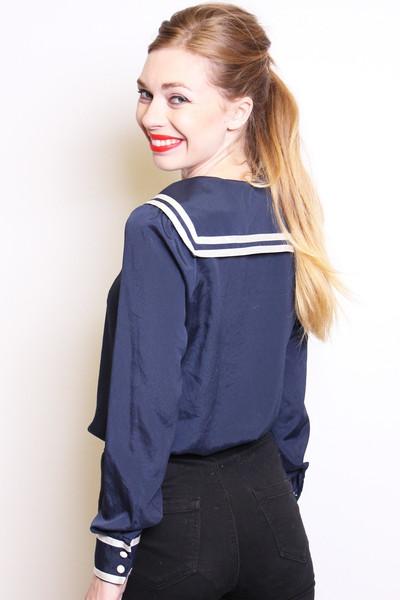 Image Courtesy : inspiredbythis.com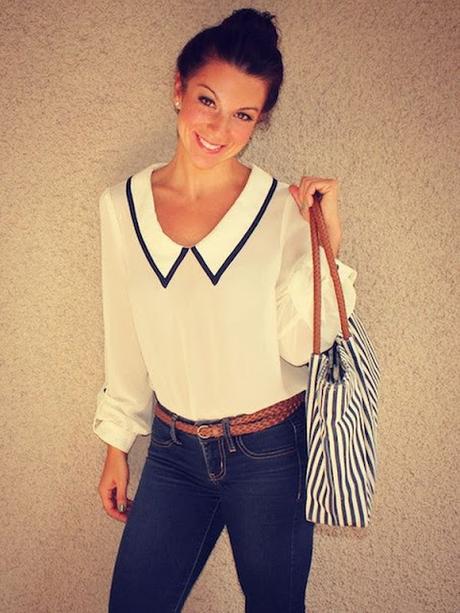 Image Courtesy : inspiredbythis.com
A sailor's love for blue and white isn't surprising in the least. The cool sailor collar- shirt tucked into a smart pair of jeans, and topped off perfectly with a belt make for a heavenly combination. Carry a pretty striped summer bag on your arm, and you'd surely be looking nautical from head-to-toe. Give it a shot!
3.
Setting sail in Sailor Pants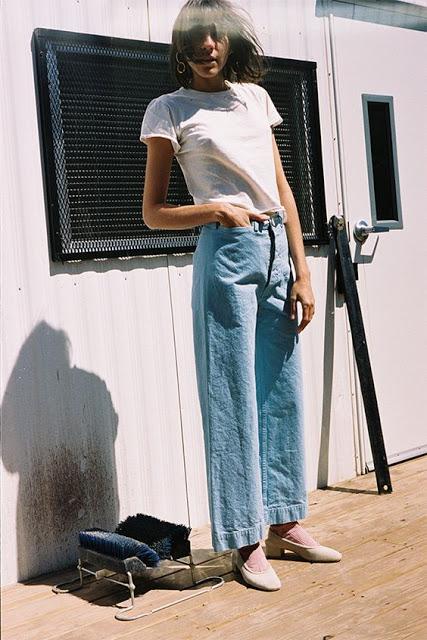 Image Courtesy : Pinterest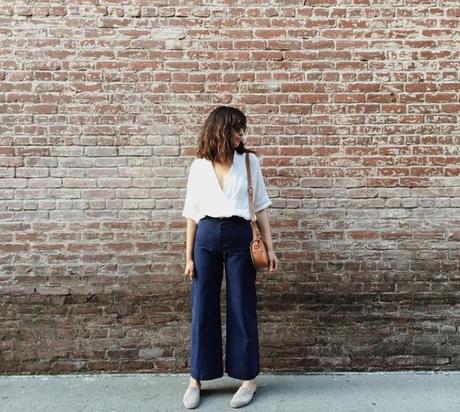 Image Courtesy : Pinterest
The summers brought in amazing sailor pants, and aren't they just too hot to handle? Wear them washed out, distressed or patchy, but do try them on! These are tailor –made to match your moxie and will go perfectly well with crop tops or shirts featuring an overlap. This ensemble can be a knockout once rounded off with a pair of espadrilles or bellies.
4. Stripes aren't enough!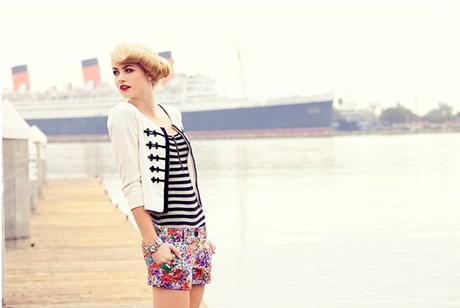 Image courtesy- www.wonderwardrobes.com
Stripes are almost synonymous with sailor-style. Let's present a style statement that  strives to change this perception. Stay true to the classic striped shirt and give it a fillip by pulling over light sailor jacket. Make this ensemble a cheery surprise package and give a trippy pair of shorts a fair chance to spice things up for you. Curls and imposing bangs might just bring out the best in this look, so why not try something crazy for a change?
5.
Sheathed in stripes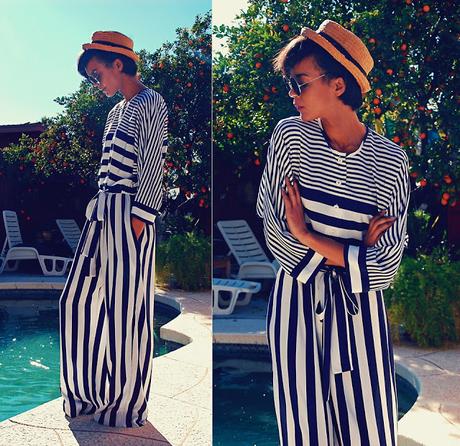 Image courtesy- lookbook.nu
Phew! Looks like the stripes aren't going anywhere. This time, they are pretty much going to sheath you in them. An eclectic juxtaposition of vertical and horizontal stripes can breathe life into this look. The powerful interplay of blue and white is nothing short of mersmerizing, and we'd urge you to shimmy into a lovely
striped jumpsuit
and don sunglasses to stay in complete control.
Set free the sailor in you! Bon Voyage..

By -

Mallika Chakrawarti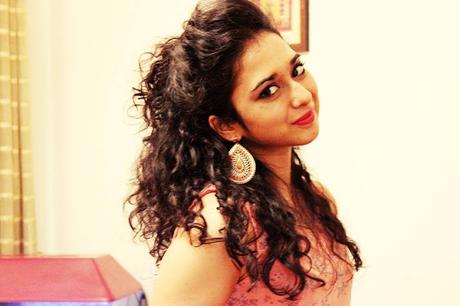 About the Author
Mallika Chakrawarti is a designer, theater actor, writer and travel enthusiast. She is currently working with Jabong.com as a writer and is passionately involved in curating and forecasting fashion trends.