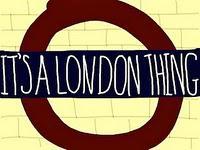 It's a London Thing is our Wednesday series in which we turn the spotlight on a unique aspect of London – perhaps a curious shop, sometimes an eccentric restaurant, a hidden place, book or oddity. The subject matter will be different every week. The running theme, however, will remain constant: you have to come to London to enjoy it. It's A London Thing.

A few weeks ago in this slot we ran a tale about the staff on the London Underground and how they saved the beloved toy belonging to the daughter of twoLondon Walks guides – and East Finchley's much-loved local paper The Archerhas picked up on the tale. We made the front page!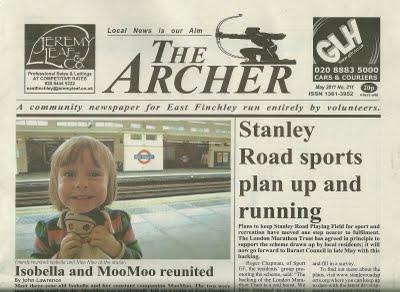 To read the tale in full, click HERE.
The Archer's website is HERE.