ChristianNews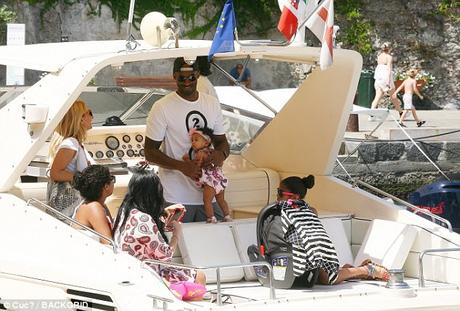 Kobe Bryant and wife Vanessa along with their daughters, Natalia, Gianna and  Bianka Bella are in Italy this week.  The Bryant  family was seen enjoying a day out on a boat while on their family vacation.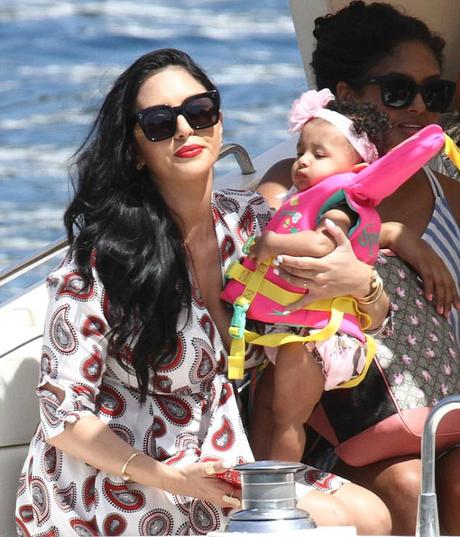 Kobe and Vanessa who have been married 16 years welcomed their youngest daughter  Bianka Bella into the world back in December.
Vanessa was seen capturing this father/daughter moment with Kobe and Bianka cute little self.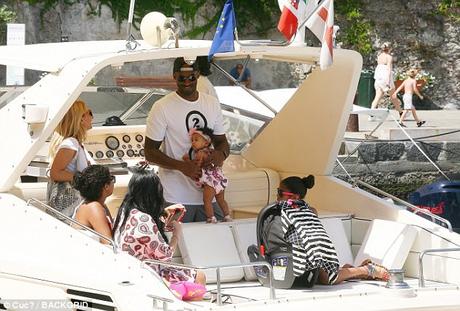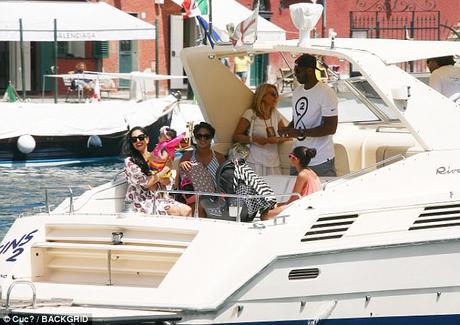 Here Kobe and Vanessa are seen with daughters Natalia, Giovanni, Bianka Bella  and friends.
Kobe had recently shared with Extra TV what it's like being at home with a bunch of girls.
"Well, it's pretty cool for me 'cause its Daddy's little princesses. Guys keep teasing me. My friends say, 'It takes a real man to make a boy.' I'm like, 'Dude, it takes a king to make a princess… get in line.'"
Pic Credit: BackGrid