Sightseeing, Dining and Shopping
Very different from the modern downtown district and its suburbs to the west, Islamic Cairo is similar in its ties to Islam as compared to the rest of the city. However, this area of the city has most of the famous Islamic monuments. The Fatimid caliphs, founders of Cairo, raised many of these monuments. Before modern Cairo, this was "Fustat" or Old Cairo. People here still live right by historic monuments and mosques; many of them are very poor. It's a must-see for any visitor, with its combination of trade, commuting, worship, and shopping. Take some time to explore.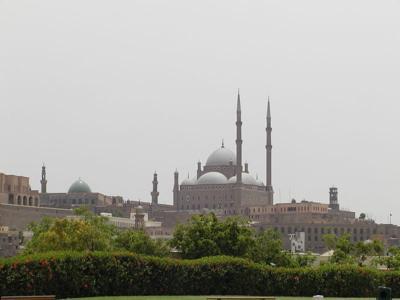 Cairo The City Victorious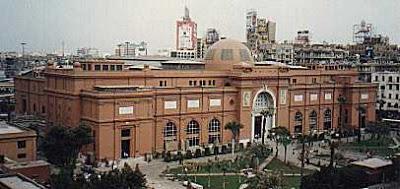 Egyptian Museum In Cairo
What You Should See in Islamic Cairo
Midan Hussein and the Sayyidna al-Hussein Mosque
al-Hussein Mosque is not accessible to those who aren't Muslim. It is one of the most sacred Islamic sites in the country and in the whole Middle East. This is the place where the head of Ibn al-Hussein, Muhammed the Prophet' grandson, is supposedly buried. This building was built in 1870 and replaces the 12th-century mosque here previously. The square or Midan just before the mosque provides convenient access to the Khan el-Khalili Bazaar area.
Al-Azhar Mosque
This mosque is open all day and charges no admission. Founded in 970, it is one of Cairo's oldest mosques. It is the world's oldest operational university.
Al-Azhar Park
The Al-Azhar overlooks the Citadel and Darb al-Ahmar. Although originally built on a dumpsite, today its greenery makes it a pleasant glimpse of nature. From that, you can enjoy incredible views of Cairo. It has a restaurant hosted in a modern castle-type building and it also has several good cafés. Its theater hosts musical events in the evening, almost daily.
Bayt al Suhaymi, " 19 Haret el-Darb el Asfar
This is situated somewhere behind the Khan el Khalili. It was originally an Ottoman merchant's house (16-17th C). It is only infrequently visited by tourists and is a very beautiful place.
Mohammed Ali Mosque
This was built inside the Citadel by Mohammed Ali, a famous Egyptian regent, between 1830 and 1848.
The Citadel
The Citadel is a famous Cairo landmark built by the Muslim caliph who defeated the Crusaders, between 1176 and 1183. It was then the center of Egyptian government until Khedive Ismail moved to the new Abdeen palace in 1860. It is famous for its mosque and the great view of Cairo it hosts. It also has a good military museum. Sometimes, musical events are performed in the evenings. Check local entertainment guides for more information.
Rifaii Mosque
This mosque was built in 1911 and holds the tombs of many Egyptian aristocrat families as well as the remains of the last Shah of Iran, who retreated to Cairo after he was removed from power.
Sultan Hassan Mosque
This mosque was originally raised by the Mamluk Sultan Hassan and was finished in 1363. It sits below the Citadel and next to the much newer Rifaii mosque. It may be the main representation of the Islamic Mamluk Dynasty. It is one of the largest mosques in
Egypt
and the Arab world. It has been used as a school for four different Islamic Sunni schools of thought. It also has a mausoleum.
The Garry Anderson Museum
This is the mansion of the British Egyptologist Garry Anderson. Its many rooms display very interesting artifacts of the traditional life of the Egyptian elites.
Ibn Tulun Mosque
Built in 877, this mosque reminds one of the Samarra mosque in Iraq and is quite different from other Egyptian mosques. Its interior is open. The minaret is also the oldest in Egypt and is accessible for a little baksheesh (tips).
Islamic Cairo Tour Suggestion
Of course, you can shop and view Islam's fascinating architecture, but simply strolling through the streets of medieval Cairo is probably the most popular activity here.
One recommendation is to start your walk by the al-Azhar mosque. Afterward, visit Bayt al Suhaymi and then go on to bab al-Zuwayla. Then, go to Darb al-Ahmar and make a stop at the mosque before the Citadel. Skip the castle for now and go on to Sultan Hassan and the Rifaii mosque. Finally, make a stop at Ibn Toloun mosque your last stop before you end your tour at Sayyidna Zeinab.
Shopping in Islamic CairoKhan el-Khalili
This is Cairo's great souq, or market. Khan el-Khalili was built in 1382 and was originally a hub for traveling traders in the Fatimid era. Its modern focus is as the most visited tourist market in Egypt. You can buy just about any kind of souvenir here, but you can also find quality produce. If you take a step out of the tourist market, you can find busy local trade. Among other things, there are Islamic clothes, scarves, furniture, belly dancing equipment, gold, silver, tools and water pipes. Unlike American shopping, remember that here, you must haggle for the price. Merchants who are used to taking advantage of tourists may often overprice first biddings greatly, so be prepared. My rule of thumb is always to start my bidding so that I will end up paying half the price asked...
Tent carpenter's market
If you've ever wanted to bring a Bedouin tent back from the country, you've come to the right place. The inlaid tent carpenters' road close to Bab al-zuwaiyla (bab al-mutawalli) is a great place to take a walk.
Dining in Islamic Cairo
Although not always the best place to find good food, Islamic Cairo has some ok restaurants in the Khan al-Khalili area.
'Egyptian pancake house', Khan al-Khalili
Here, you can find sweet Egyptian pancakes (fateer) and western-style pizzas for between 10-20 LE.
'Naguib Mahfouz Restaurant'
This is an upscale restaurant that caters to tourists, but it offers good food in an air-conditioned enclosure.
'Al-Gahsh', close to Seyyidna Zeinab, is another restaurant. This is a budget restaurant, whose name means "the mule." It is reported to serve the best food in Cairo.
Notice: You should abstain from drinking alcohol in Islamic Cairo. Instead, have some tea and shisha.
'Fishawi,' in the street just behind Midan Hussein, Khan al-khalili
This was the preferred place of Nobel Prize winner Naguib Mahfouz to meet with his friends. You can stop for tea and shisha here and simply people watch.
'Hotel Hussein Restaurant', Hotel Hussein (see above).
You should avoid the food at this restaurant, but you can sip a cup of tea and watch great views of the Midan Hussein at night.
Modesty is Key
Modest clothing is necessary when visiting Islamic Cairo. If you show off bare legs and shoulders, custodians will exclude you visiting mosques. You will also likely receive unwelcome stares. You should also take off your shoes before you go into a mosque.