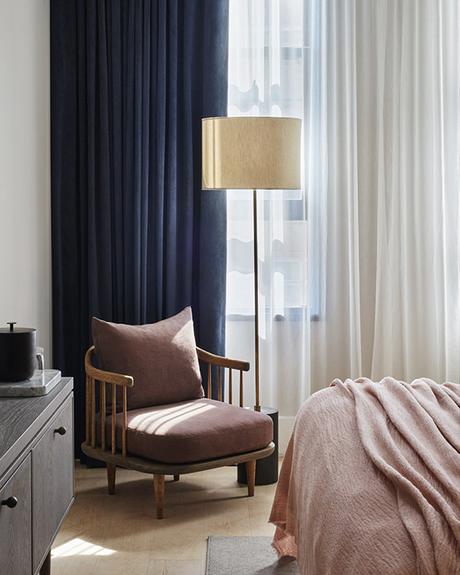 11 Howard hotel in SoHo via Remodelista
It's no news that pastel hues are a huge decor trend right now but have you noticed?
They are getting considerably darker and desaturated. As a matter of fact here is my favorite color combination I come across more and more lately. Dusty pink and dark indigo blue matched with unrefined woods, greys or off whites, usually inherited into a scene through rich textured textiles. It feels so sophisticated, down to earth and cozy at the same time. What do you think? Does this color combination rock your world as much as it does mine?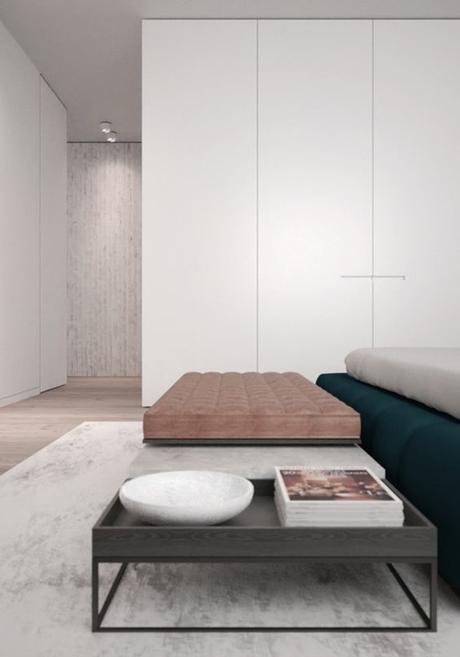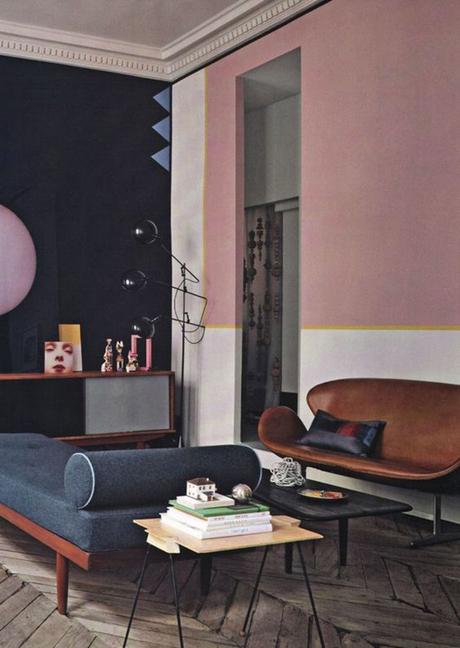 Marie Claire Maison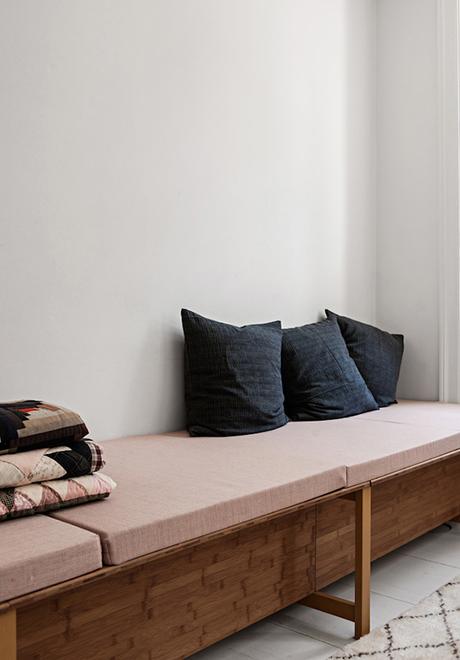 Peter Kragballe via here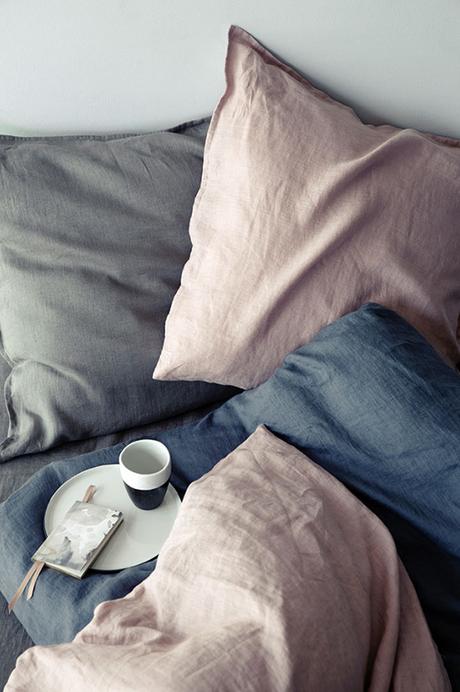 Line Klein for Broste Copenhagen via here
Join the fun